Mercatini di Natale - The Magic of Christmas Brought to You in an App
Written by GoodBarber Team on
Hi GoodBarbers,
Guess what, finally the showcases are back! Today we have the great pleasure of meeting
Cosimo Bacci
, the engineer who created an app for the website
Mercatini di Natale
(Christmas Markets).
Tell us something about yourself and this project...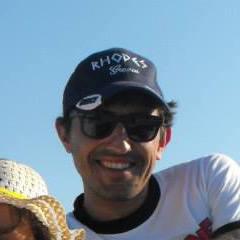 My name is Cosimo Bacci and I'm the engineer who created the app for
Mercatini di Natale
, a website about Christmas markets. I develop websites and internet portals both individually and for the company I founded, Net Reserve srl.
Up to today Net Reserve has developed over 2000 websites for all kinds of businesses and companies, from tourism websites (our passion) all the way to e-commerce ones. I made an app about Christmas markets so that people could carry the magic of Christmas around with them at any time, on their smartphones.
What is the value for a user who downloads this app?
We believe this app is essential for all Christmas market fans. It's a media through which users can get all kinds of information about Christmas markets in Europe so they will always know where are the best or the nearest ones to go to.

The navigation in the app is extremely intuitive and user friendly: We have divided the app in 3 main sections: "Most visited markets", "European Markets" and "Italian Markets". We also thought it was important to connect our Facebook page which has over 100 000 followers.

Of course, one of the most important sections is the one that allows users to send us content. The photos users send us that we love the most are those that really give you that Christmas feeling, the ones where you feel you can almost smell that warm and comforting mulled wine even though you are hundreds of kilometers away. I think the greatest reason for the success of project Mercatini di Natale, is that it allows us to immerge ourselves in a parallel but still reachable reality, it brings us back to when we were children, without destroying our adult maturity.

These markets are not about the consumerism so many complain about, they are about experiencing something magic and perhaps finding that special gift that we want to give from our hearts, not out of obligation.
Which goals do you want to achieve with this app?
The main goal of app
Mercatini di Natale
is to keep people informed about the dates and places where the markets will be held, they can check out all the events and maybe find inspiration for a place to go for their Christmas holidays.
Secondly, we wanted to engage our community more. With this app, they can interact with us by sending in photos, videos, writing about their experiences… and all this directly from their smartphones.
How has your experience with GoodBarber been so far?
The GoodBarber team has been fantastic in helping us make this project come to life. Once you understand the logic behind their platform (this takes about 30 minutes max) you can work very quickly and intuitively using this powerful tool.
One thing that really stood out to me is the excellent support that the GoodBarber team offers in every phase of the project, from answering doubts about how to publish some content and offering helpful tips, all the way to resolving more complicated issues, such as how to publish the app on the App Store. In short, we've come to see the development team almost as a team of internal collaborators in our company.