Mobile Payments on the Rise
Written by GoodBarber Team on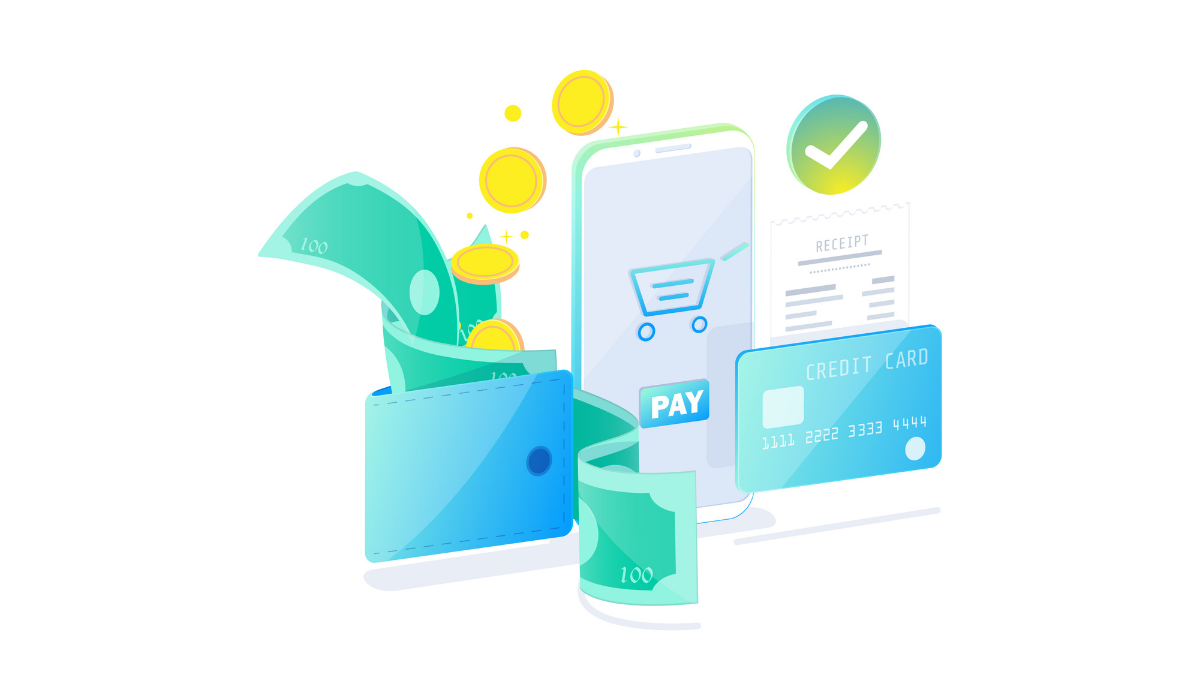 Mobile payment technology continues to adapt around our modern world. It's significantly utilized in leading industries like finance, hospitality, and retail, among others. And it has significantly influenced the behaviors of brands and consumers.

Currently, over 2.3 billion users globally have adapted to mobile payment technology. The market that was once valued at $1.1 trillion in 2019 is set to increase its value to more than $1.3 trillion by 2023 and even up to $9 trillion by 2024.

These figures may grow even further due to the impact of the global pandemic on the mobile payment industry. As the crisis has changed people's daily habits and lifestyles – particularly when it comes to being cautious and limiting contact when possible – mobile payment is a tool that addresses this need.

According to eMarketer, about 92.3 million U.S. consumers aged 14 and above are the primary users of mobile payments. The same is true for Spain, where 74% of consumers between 18 and 35 years old aren't afraid to pay using their smartphones.

What are Mobile Payments?
Mobile payments enable you to pay for goods and services, process payments, and access account information using your smartphone. It works through mobile wallet apps like AliPay, Apple Pay, Google Pay, Samsung Pay, and WeChat Pay.

Using mobile wallets, you can store card information on your device to help fast-track your payment processes. You can simply register your details, link your bank account, and begin to use mobile payments in a matter of minutes. Using the Near Field Communication (NFC) technology, you can tap a terminal or scan a QR code with your device, or even use your linked smartwatch or fitness tracker to make these payments.

The Advantages of Mobile Payments
There are several factors contributing to the continuous rise of and consumer preference in mobile payment technology.

1. Clean and Contactless

As one of the technology trends accelerated by the pandemic, mobile payments significantly boomed in 2020. In fact, eMarketer reports that mobile payments grew by 29% in the U.S. alone as consumers were driven to shift from cash and cards to the contactless mobile payment option.

Mobile payments are seen as the safer, cleaner option as they eliminate the need for physical contact during transactions. And with cleanliness remaining a top priority, this contactless payment option enables consumers to take charge of their hygiene while still being assured that they can conduct transactions in a secure way.

As such, more than 2.3 billion people globally continue to use mobile payments. And that usage is on track to surpass half of all smartphone users by 2025.

2. Consumer Loyalty

Using wallets enables users to opt for discounts, rewards, and special offers through loyalty programs that can be accessed and managed through mobile payment apps. This loyalty factor will be key in the continuous success of mobile payments.

On one end, more customers are likely to adapt to this mode of payment, as they're able to access more offers on a wider range of products and services. On the other end, companies will be driven to develop various loyalty programs so they can encourage consumers not only to use mobile wallets but to support their brands.

Similarly, companies that use this sort of electronic payment can collect valuable customer data, like how often they shop in-store, how much they spend, and what their preferences are. For instance, when you build an app with GoodBarber, the platform will tell you things like how frequently, on average, a customer shops with you, what their purchase history is, and how much they've spent with you overall.
When analyzed effectively, this information can be useful in improving customer service and brand value to convert leads into sales. For instance, if you notice that customers who purchase Product A also often purchase Products B, C, and D, you can offer a more personalized experience based on those common preferences.

3. Convenience and Ease of Use

Mobile payments take away the need to carry around a bulky wallet stuffed with cards and solve the problem of forgotten wallets. Furthermore, you don't have to remember your PIN. As long as you have your phone (or smartwatch) with you, you'll be able to complete transactions in a simple, convenient way.

In addition, statistics show that more than 20% of people abandon their shopping carts due to tedious payment processes. With mobile payments, both parties benefit from the fast, streamlined process – buyers can complete payments within a matter of seconds and retailers are able to attract more new or repeat customers.

4. Security and Efficiency

When a card is added to a mobile wallet, its details are not exactly stored on the device. Rather, each transaction is highly encrypted, using a unique code to verify the payment without having to reveal the cardholder's details.

Similarly, mobile wallets use biometric authentication to secure payments. Instead of the usual password or PIN, mobile wallets offer increased security by requiring unique behavioral or physiological traits such as a fingerprint, facial features, or voice recognition to verify the user's identity before authenticating a payment.

Additionally, mobile wallets come with microprocessors that lock a lost or stolen phone. This helps prevent unauthorized use of the device and ensures all accounts and transactions are kept safe.

The Most Popular Mobile Payments
Beyond the use of mobile wallets, there are several other ways users can conduct mobile payments.

Cloud-Based Payments – Those internet-based platforms enable online gateways to accept and process payments without the need for a physical device. Think Apple Pay or Google Pay used on an e-commerce website.

Near Field Communication (NFC) – This technology enables two NFC-enabled devices to connect using specific communication protocols. Since the payment details are stored in an interim token form, this mobile payment method is highly secure.


Near Sound Data Transfer (NSDT) – A sound-based mobile payment method that uses the acoustic features of the device and required mobile-generated audio signatures to enable secure electronic transactions.


Pay-Per-SMS or Phone Number – Known as the simplest form of mobile payment where a user enters the mobile number of the recipient who they want to pay.


Quick Response (QR) Payments – In this method, a square barcode is presented on the customer's device and scanned by the store's POS or another device to confirm the payment. Alternatively, users can scan the code, enter the amount to be transferred, and show the confirmation to the seller.

The Future of Mobile Payments
As reported by the Global Mobile Payment Market , the mobile payment industry is expected to grow at an annual rate of 33%, reaching $457 billion by 2026. The ballooning demand for smartphones and smartwatches, alongside the switch to cashless, contactless transactions will further amplify the growth of the market.

Another factor contributing to this expected growth is the continuous ramp-up of advanced technology of biometric authentication, which makes consumers feel safer and more secure than ever with their mobile payment transactions.

Add to that the growth of Artificial Intelligence, which will improve the quality of the tech, ensure fraud detection systems, and provide protection from potential cyberattacks. Plus, it will allow more buyers to make purchases from different AI-enabled devices.

More importantly, consumers' behaviors will be pivotal in the continuous rise of mobile payments. Given all its value – convenience, security, and user-friendliness – it will become the go-to mode of payment for consumers. Additionally, people are unlikely to go back to touching things, tapping plastics on a terminal, or handling cash. Rather, they will continue to opt for the cleaner, contactless solution.

At GoodBarber, we utilize the most powerful no-code app builder to help you create and publish your apps – whether it's iOS, Android, or PWA. We have the best technology to ensure you offer your audience a quality user experience in the most cost-effective way.