New Beautiful Templates for your App!
Written by GoodBarber Team on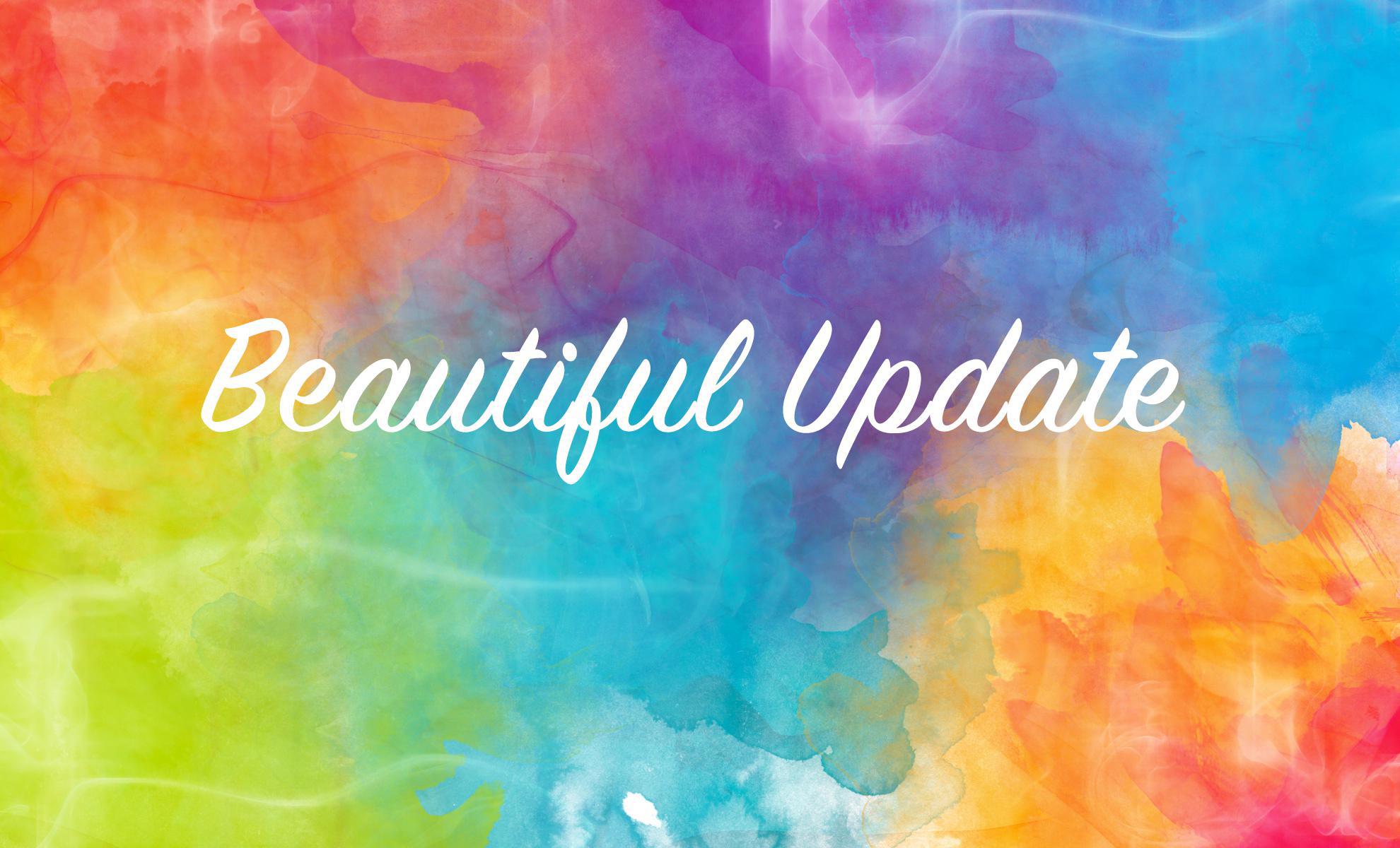 Today is a great day at GoodBarber!!!
We just got back from the MIDEM festival and are ready to present two new, amazing templates to give your apps a little twist.
Cubes are not just for Rubik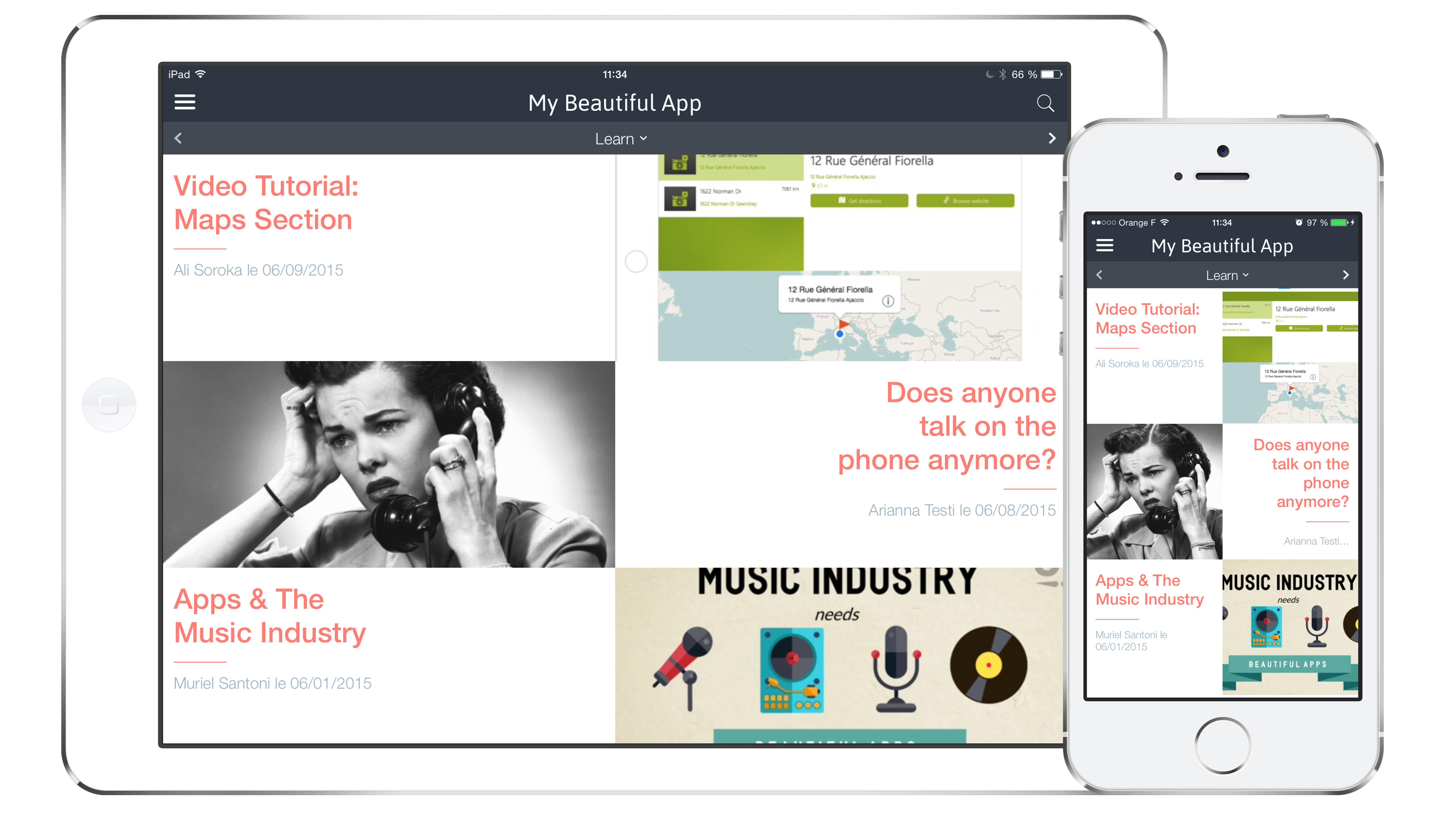 The new article template (n°7) will give your content a sense of movement and make it more attractive ;)

There is one cube for the images in your article, and another for the content. You can give full attention to the title or add in a summary to give a preview of what's hidden behind.
Dropdown your categories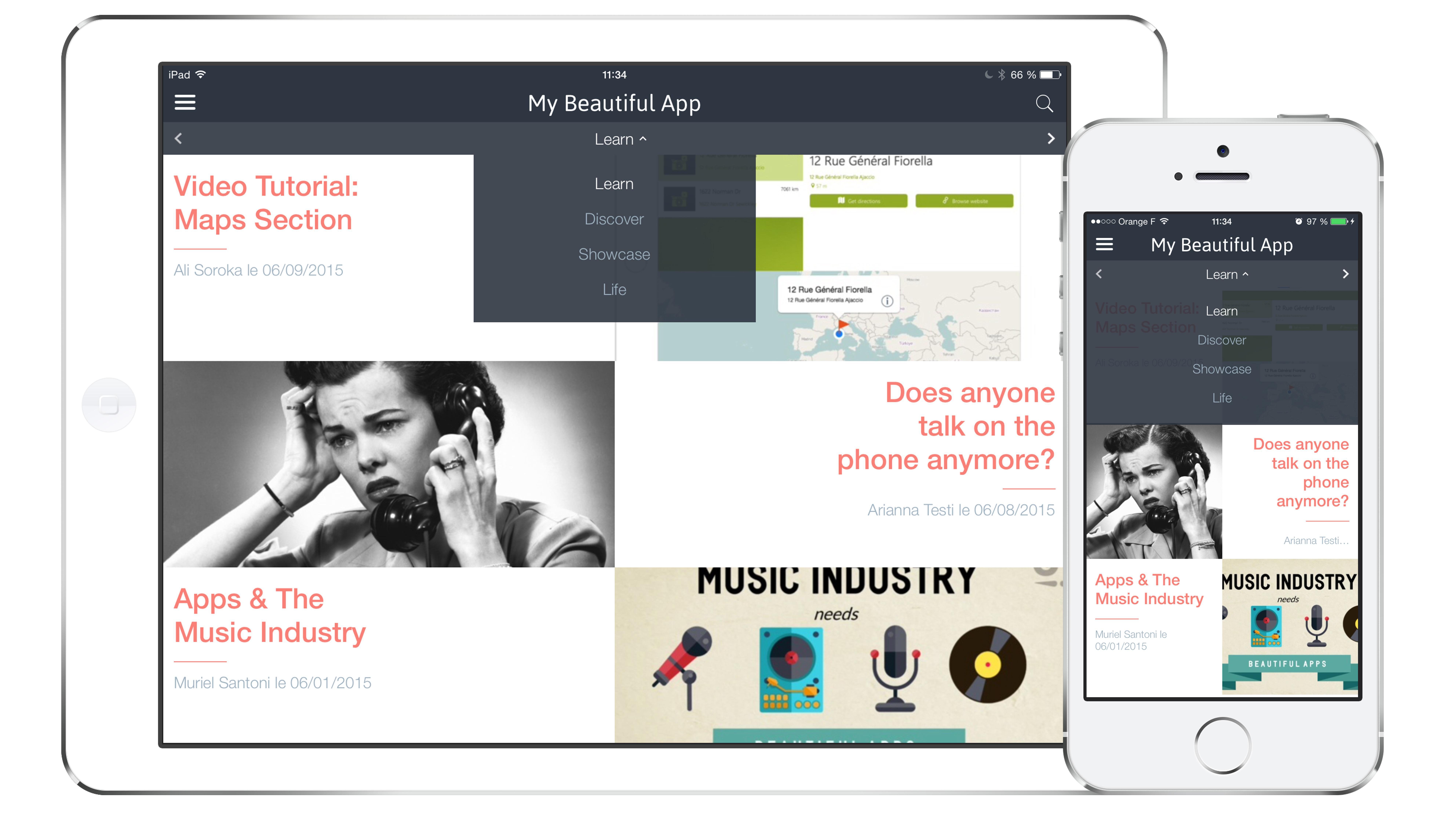 It's been quite a while since we last released a template for Categories. What a shame!
No problem... We have a new and fresh template ready for you :)
The Dropdown categories template is very dynamic.
Like its name implies, you can indeed choose a category from the dropdown menu present in the bar at the top of the app, or you can slide from one category to another using just the most powerful tool in the world : Your finger ;)

Advice from Lesia, our amazing designer : For this template I suggest you use the "Logo Only" option for the Navbar title. It gives more consistency to the content while also avoiding redundancy.
These templates are not available in the My GoodBarber app yet, so if you want to see how they look like on your device, you will have to test with the ad-hoc version. To do this, generate a new version of the app through the menu Publish > Submit > iOS/Android > Generate my app!

Enjoy! ;)