Noticias NM, the voice of the Spanish in Canada
Written by GoodBarber Team on
Today we are going to talk with
Pablo Ortiz about his Beautiful App,
Noticias NM

.
Today we are going to talk with
Pablo Ortiz about his Beautiful App,
Noticias NM

.
Can you present yourself and Noticias Montreal to our readers?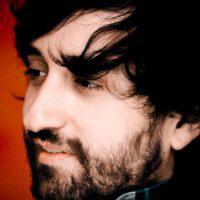 My name is Pablo Ortiz, I'm the cofounder and Editor in chief of NM Noticias Montreal. We're the biggest Spanish-language media outlet not only in Montreal, but all across Canada, covering everything from politics to sports, 100% in Spanish. We launched NM in 2011 and since, we've been growing fast, both in content and readership.
Which was your goal, creating this app?
In the last year we saw a huge increase in traffic coming from mobile devices, in some periods even above 50% of all traffic to the site. Also, a mobile app was a perfect step in order to take Noticias Montreal to the next level in our plan, that is to go totally nationwide through the NM brand. Therefore the name of our app, Noticias NM.
Do you think that your mobile apps increase your reader's loyalty?
Totally. One of the reason we decided to develop an app was to engage our audience even more. The number of features that GoodBarber offers -like the send your photo option- was perfect for us and a perfect way to interact more with our readers.
Why did you choose GoodBarber and which is the feature that you prefer?
We learned about GoodBarber through our friend Philippe Nieuwbourg, from
Decideo
. He showed us all the features and totally put up a good word for you guys. We decided to use the 30 day free-trial -which is perfect, btw- and we were completely hooked by how easy was to build an app, yet so professional. Integration with our Wordpress website was flawless and the flexibility and customization make the process perfect.
My favorite feature is the send your photo option. For a city like Montreal, so influenced by its weather, giving the opportunity to your readers to send you photos about the city, directly and easily, is amazing.
Would you like to give any other advice to our readers?
Don't be afraid to jump in into the mobile world because is easier than one would think. Draw up a clear plan for your app but take your time to play around with all the features and options before sticking to one design -there are so many and so good