Now available for iPad: Manage your orders from your smartphone with My GoodBarber Shop Companion App
Written by Marie Pireddu on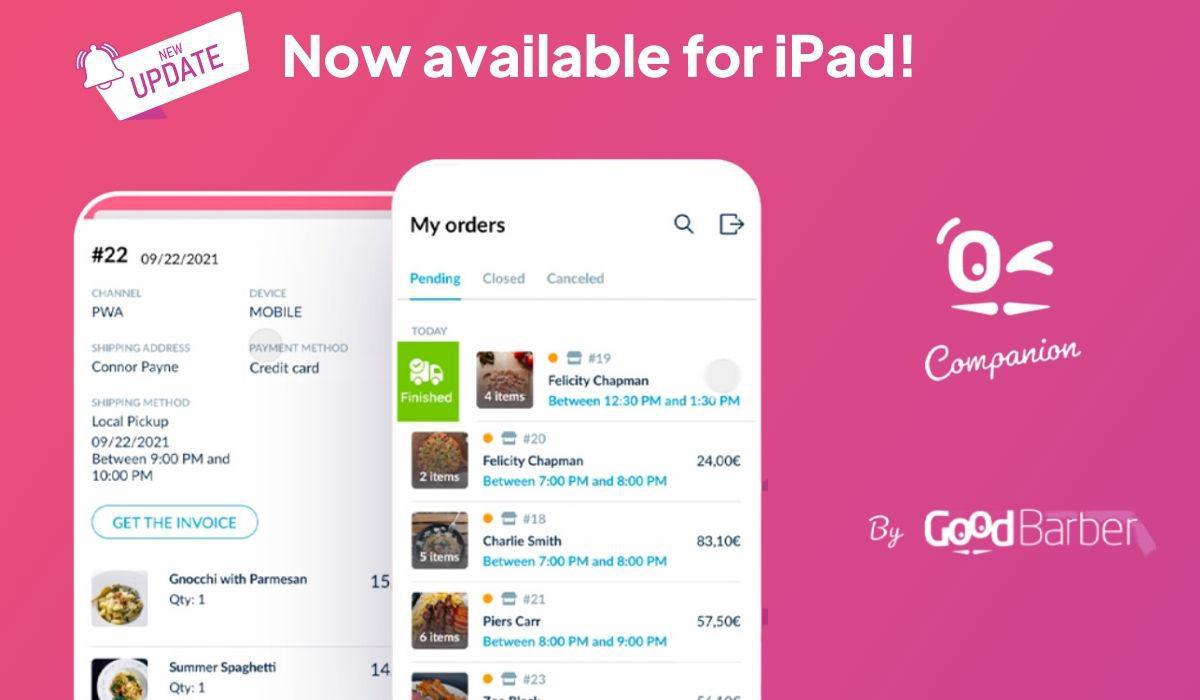 Update! Your GoodBarber Shop Companion app is also now available on iPad.

Whether you're an existing user of our GoodBarber mobile app or a newcomer, this new addition brings you an even more convenient way to manage your orders.
Why settle for a smaller screen when you can now enjoy an optimized experience on your iPad?

The GoodBarber Shop Companion App for iPad is available for download on the Apple App Store.


You asked for it and we listened!
While our Shopping Apps are designed to offer you the best admin interface possible for you to manage your shop, we understand that when it's time to manage all your orders, especially if you're working in a fast environment like a restaurant, you don't want to go to your back office to get it done.

This is why we created My GoodBarber Shop Companion. A brand new app that allows you to manage all orders directly from your smartphone. No need to connect to your back office. Your management tool is in your pocket!.


How does it work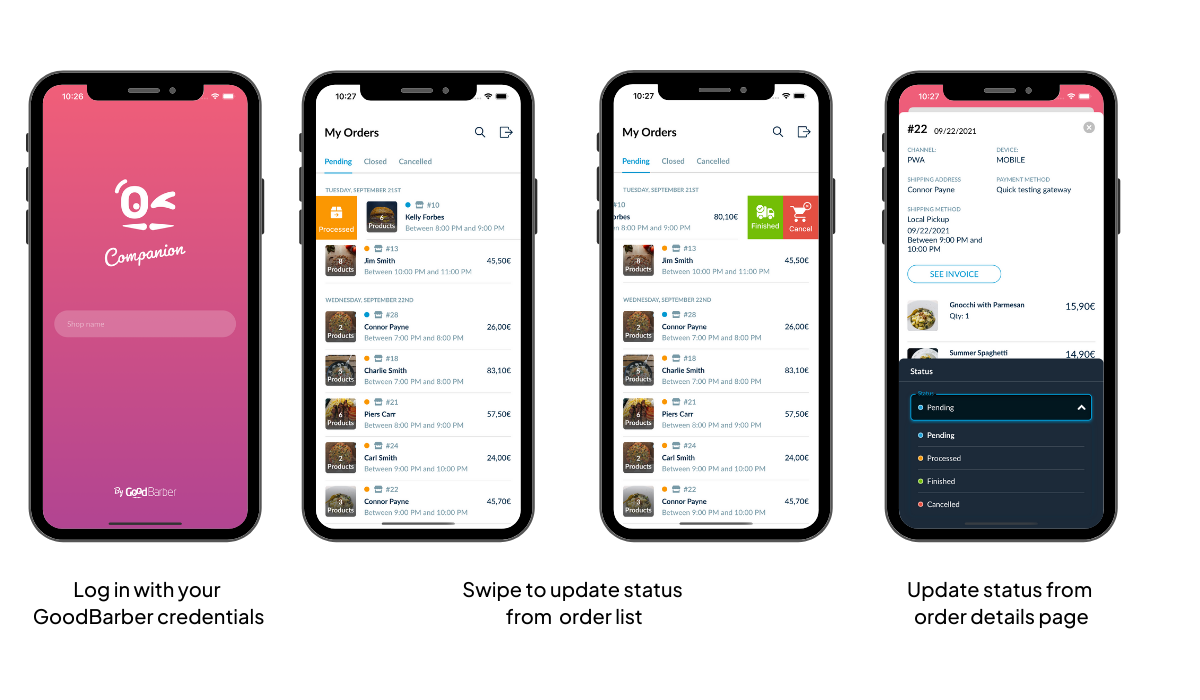 Once you've logged in with your GoodBarber credentials, you'll land directly on the list of pending orders. The orders are organized by
delivery slots
in chronological order. If you haven't activated the orders will be listed by order number.
Note: this app is most effective if you're using the delivery slots add-on, which we highly recommend to restaurants, grocery stores, convenience stores, etc. Any businesses that benefit from offering fast local delivery.
From there, you can manage their status in 2 different ways:
On the pending order list, you'll see the orders from the next upcoming time slot first.
Swipe left to update their status to the next level
. For example, if your next order is still on the "pending" status, when you swipe left, you'll move it to the "processed" status.
If your order is already on the "processed" status when you swipe left you'll pass the order to "finished".
The
swipe right
will allow you to move an order to cancelled or back to the previous status. For example, if your order is on "processed", you will be able to move it back to "pending".
From the detailed order page
Click on an order on the list to access the details page. Here you'll find all the info on that order as you would in your back office: items ordered, name, address, payment method, delivery or pickup option, time slot, etc. You can even send the invoice to your client directly from this page.
A dropdown menu at the bottom of this page allows you to update the order status.


You can also view all your closed orders and change their status again if needed.
However, it's not possible to change the status of a cancelled order on this app.
Download My GoodBarber Shop Companion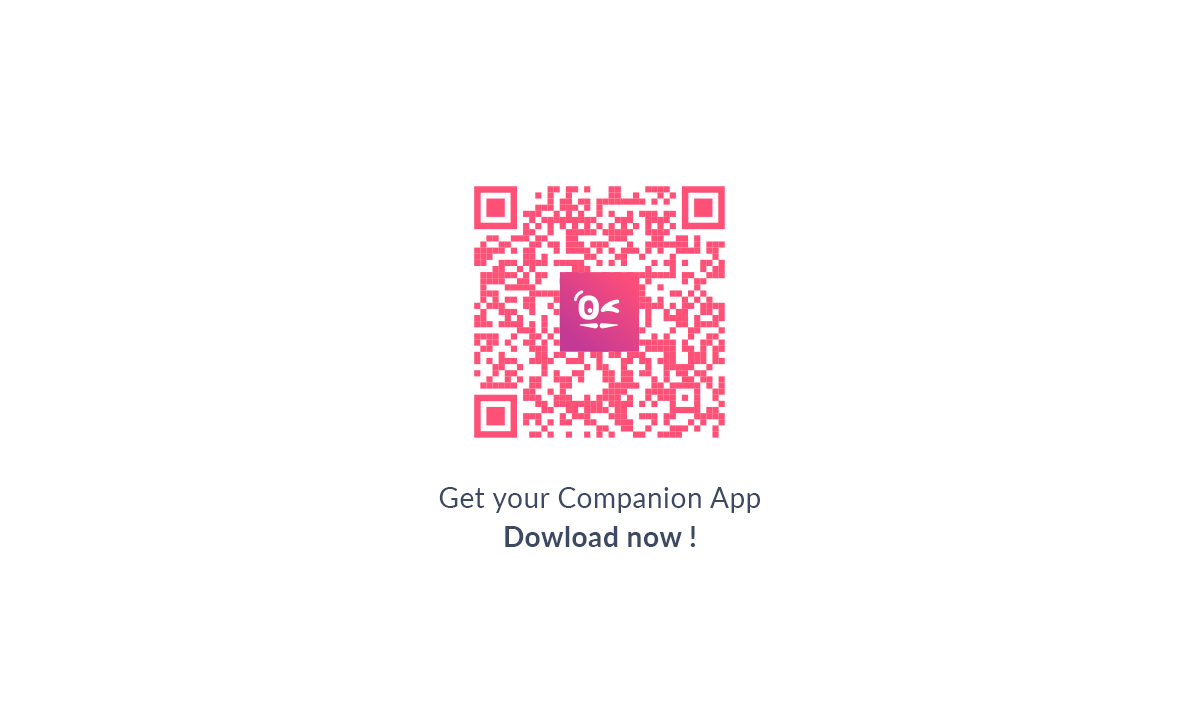 Ready to start managing your orders efficiently?

Scan the QR code below to download My GoodBarber Shop Companion.