OTT / TV Apps for Mobile: Market Insights
Written by GoodBarber Team on
OTT apps are software tools that deliver live or on-demand video content through the use of a smart device (laptop, smartphone, smart TV, or tablets) that's connected to the internet. These bypass the traditional distribution method of broadcast, cable or satellite TV.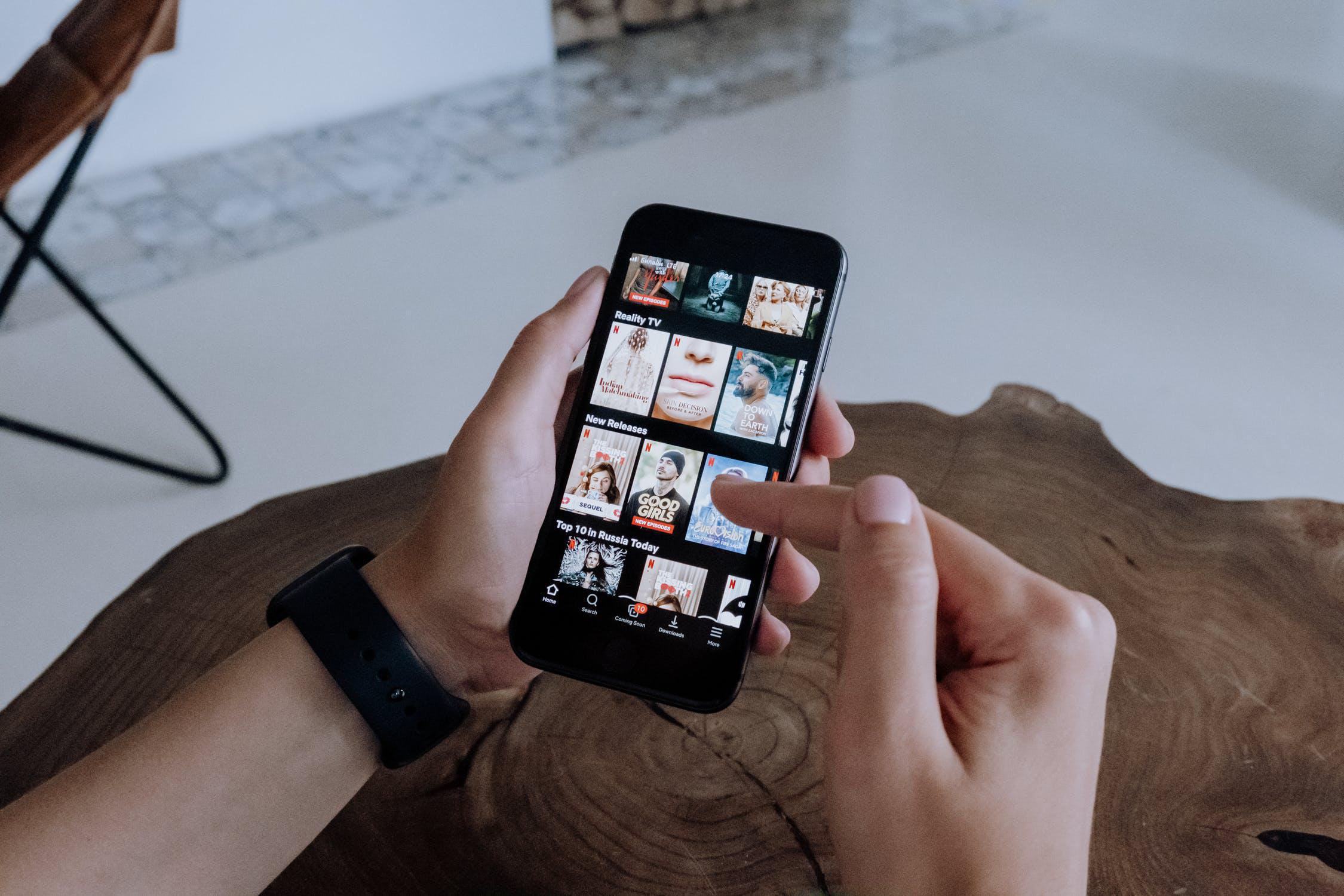 OTT apps allow viewers to instantly stream videos on any device, wherever and whenever it suits them. Likewise, these apps live on OTT app TV platforms such as Android TV, Amazon Fire TV, Roku Box, and tvOS (Apple TV), or mobile platforms like Android and iOS.
As a multi-billion-dollar industry, over-the-top (OTT) applications are becoming the future of TV and online streaming services by changing the way people consume video content. In fact, experts believe that OTT app usage is set to grow to a $120 billion industry by 2022.

How OTT Apps are Changing the Game
Driven by the Netflix era, consumers today want everything on-demand. In fact, the streaming platform has accustomed people to complete accessibility, driving weekly OTT app usage to grow two to three hours per year . This simply means they expect to have access to their favorite content at any time, from anywhere, and using any device they have on hand.

Statistics show that globally, 240 billion hours were spent using video streaming apps on mobile in Q4 2020 alone. And when people are streaming videos, 65% of the time , it's through mobile or TV apps rather than browsers or traditional methods.

In the U.S., research shows the 50% of WiFi-connected households use OTT apps for about 100 minutes daily, and more than 25% of U.S. homes have access to at least five OTT apps. Plus, 40% of those WiFi-connect homes are already using OTT platforms like Apple TV and Roku Box to stream their videos.

Additionally, 82.5% of OTT streaming hours in the country were shared across five OTT apps – Netflix, YouTube, Amazon Video, Hulu, and Disney+. As of Q1 2021, Roku ranked as the most popular OTT TV app in North America, with a 37% share of the continent's total viewing time.

Similarly, a survey conducted in the UK revealed that the people who watch TV on their phones daily are more like to use streaming services than traditional methods. In particular, 70% of the population use Netflix once a week, 52% are on YouTube, and 42% are on Amazon Prime.

OTT App Trends to Watch Out For
As mentioned, the OTT app market will only continue to skyrocket in the coming years. To help you better prepare for the future, here are some market trends and industry insights you'll want to consider.

1. The rise of 5G

5G internet is expected to provide faster, more reliable internet speeds that go as far as 100 times faster than the best available 4G/LTE networks.

As such, video streaming – particularly for live sports and events – is set to soar with 5G capabilities. Plus, studies reveal that 29% of consumers are willing to pay a premium for 5G services if this means better video quality and less buffering on mobile devices.

Ultimately, 5G tech will change the entire OTT app industry. As the number of users rises, content creators and publishers must respect this trend in their strategies.

2. Roll-out of more competitors

For a while, Netflix was the unrivaled market leader. However, in recent years, media giants have released their own platforms like Apple TV+, Disney+, and HBO Go. In fact, the Disney+ app got 3.2 million downloads within the first 24 hours of its launch.

Similarly, streaming services for sports are expected to flood the market with premium content. This will make it challenging for sports broadcasting firms to compete with the more accessible, established industry giants.

With the market on track to grow to $1.039 trillion by 2027 , more brands are seeing the opportunity to enter the mainstream arena. This means advertising will be even more pivotal in bringing in users and loyal customers to your OTT TV app.

3. UX continues to be a selling point

With the increase of competing apps and platforms, viewers have the power to choose which one they'll subscribe to. And most, if not all, prefer apps that are intuitive, easy to navigate, and have a good range and selection of video content. Given this, the user experience remains a driver for success.
For instance, Netflix is easy to understand, visually appealing, and offers an expansive selection. Its algorithm is user-friendly and its app is simple to navigate on most devices. They also release TV shows as a whole season (or more), driving binge-watching for users.

This has contributed to them leading the market with 207.6 million paid subscribers across the globe.

OTT Apps for iPhone
Crackle
This free TV app offers a collection of ad-supported movies as well as recent TV shows and sports programs. As a tradeoff of free content, there are regular commercial interruptions during the shows.

Recent movies from different genres are available for a certain period. When these expire, they are then replaced by new titles. There is also a Watch Later option so you'll know what to play next.

PopcornFlix
This TV app enables you to stream free movies and TV shows on any Apple device without requiring a subscription.

It hosts a selection of new and popular titles from various genres such as action, comedy, family, horror, and thriller. It offers feature-length, on-demand movies and TV programs, but with fewer ads than regular TV.

Plus, it has a sister company called PopcornFlix Kids, specifically for free feature-length family-friendly films. From adventure and animation to fairytales and sci-fi, new films are added daily.

PopcornFlix allows instant streaming with no limit on how many films can be watched.

Pluto TV
Pluto TV offers more than 250 channels, including national and local news and sports. Additionally, it has over a thousand free movies for you to choose from.
It has a viewing guide specifying what times particular programs will be streamed. It's systematically organized into categories for easier selection – from classic TV and comedy to home/DIY and gaming/anime.

This app is 100% free and does not require any account sign-up, contract, or payment placeholder.

OTT Apps for Android
Plex
As one of the first TV apps for Android, Plex gives you access to over 200 channels of free live TV – from kid shows and news to sports. You can also stream a wide range of movie genres online, anytime. Plus, you can watch TV shows and series on demand, instantly.

Primarily, Plex is meant as a casting solution for those with an extensive personal collection of digital movies and TV shows. It also works for music, photos, and other media files.

What makes Plex unique is that it offers a media server where you can organize and store your personal content, stream music, and listen to your saved podcast. You can also stream from cloud storage sites like Dropbox, Google Drive, and OneDrive.

Sling TV
Sling TV is a popular streaming app with 200+ live TV channels among Android users because it's half the cost of cable. It also offers a library of more than 85,000 on-demand movies and shows, including recent releases, comedy thrillers, and drama.

The app costs just $10 for the first month for new subscribers. The service also offers premium add-ons and customizable plans at affordable prices. Fortunately, it works well across all Android devices and is compatible with major streaming devices, so you can get back right where you left off.

Launching an OTT video streaming app for mobile is one of the most effective ways to grow your audience. Plus, developing this tool is inevitable if you want your brand to be future-ready and to continue to scale.