Our mCMS photos section: a unique tool
Written by Muriel Santoni on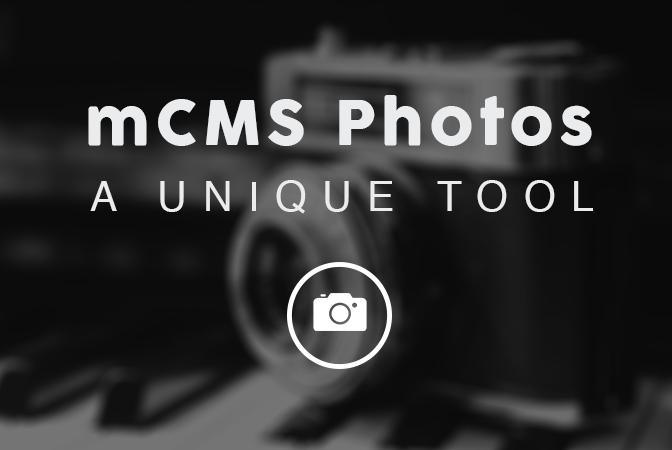 A Beautiful App is first a concept. Whether it is tied to an existing business or not,
a mobile application must have its own purpose
. In order to help you create a Beautiful App which is best in line with your project, we make a point of providing you with an ever increasing choice of sections and
connectors
.
But sometimes, what you need is actually already in front of you. Indeed, in some cases, it doesn't take much to create an outstanding Beautiful App…
A single section with a lot of potential
Today, let's focus on our most visual section: the Photos Section. This section can be linked to 8 different sources:
- Internal CMS
- Instagram
- Flickr
- Picasa
- FB photos
- WM Photos
- 500px
- a Custom Connector, if none of the above fit your requirements.

If the concept of your application revolves around displaying images, I would highly recommend using our internal CMS as the source. It offers a wide range of customization options and an incomparable user experience.

In just one click, you can upload your photos in your app's backend. The next step is choosing a template for your list of photos.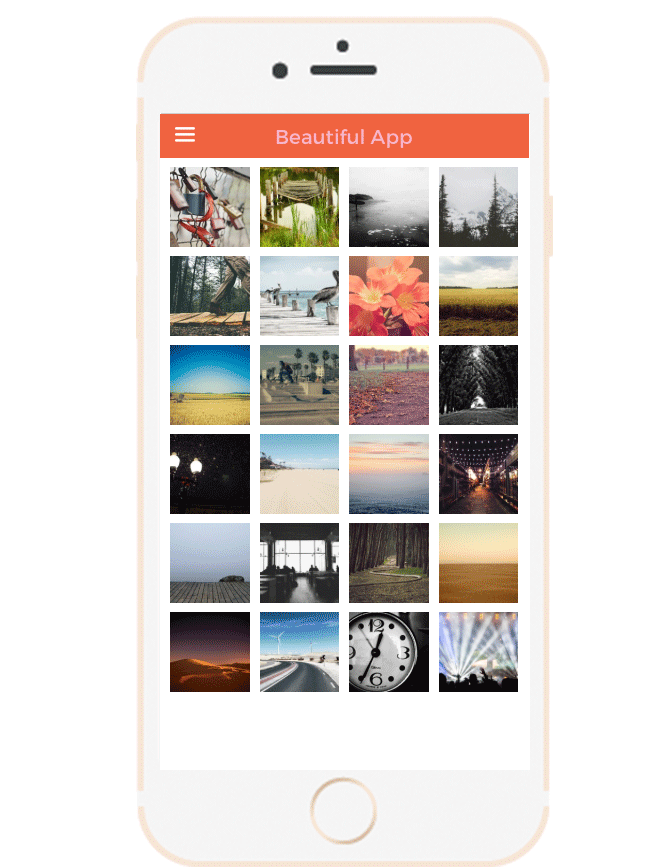 One of the advantages of the mCMS is the possibility to integrate a search engine in your photos section, which, depending on your concept, can prove quite useful for your users.

This section is customizable in terms of design: you can modify the color and opacity of the background and borders, or yet again, the font and its color, when included in the template.

You also have the option to add a ToolBar and to grant your users with the possibility to share, comment or add as favorites the photos of their choosing.

Of course, they will also have the option to save the images on their smartphones.

There's truly a thousand ways the mCMS Photos section can be put to use… In addition to your communication, or as the main focus of your application, what matters is finding the concept which will highlight it best.
The Wallpapers Sfondi app
The Wallpapers Sfondi app is the perfect example of what can be achieved with this kind of section only.

The concept is simple and clear, like the application itself: it is an app which suggests a large number of wallpapers, downloadable through the application.

Here is a preview:
The application is quite successful on the stores.

As you can see, with a little imagination and a powerful easy-to-use tool, there is nothing stopping you from coming up with a successful concept and achieving it!

Let's get creative GoodBarbers! Our many sections are here to help you bring your projects to life ;)
Translated by Isabella Leland