Out of stock: display your unavailable products in your store
Written by Muriel Santoni on
In your store, some of your products may be out of stock. Until now, products with 0 stock (for all its variants) were automatically removed from the list of your products in your app.

Now you have the possibility to keep the display of out-of-stock products in your catalog by adding an "Out of stock" mention. This option can allow you to show the extent of your catalog to your customers even if your stock is momentarily unavailable or even to enhance the success of one or more products while waiting for a restocking. If you plan to restock these products, keeping them displayed in your catalog can be a good business strategy to encourage your customers to come back to your store.

So let's see how to activate this new option right away.
How to display your out of stock products?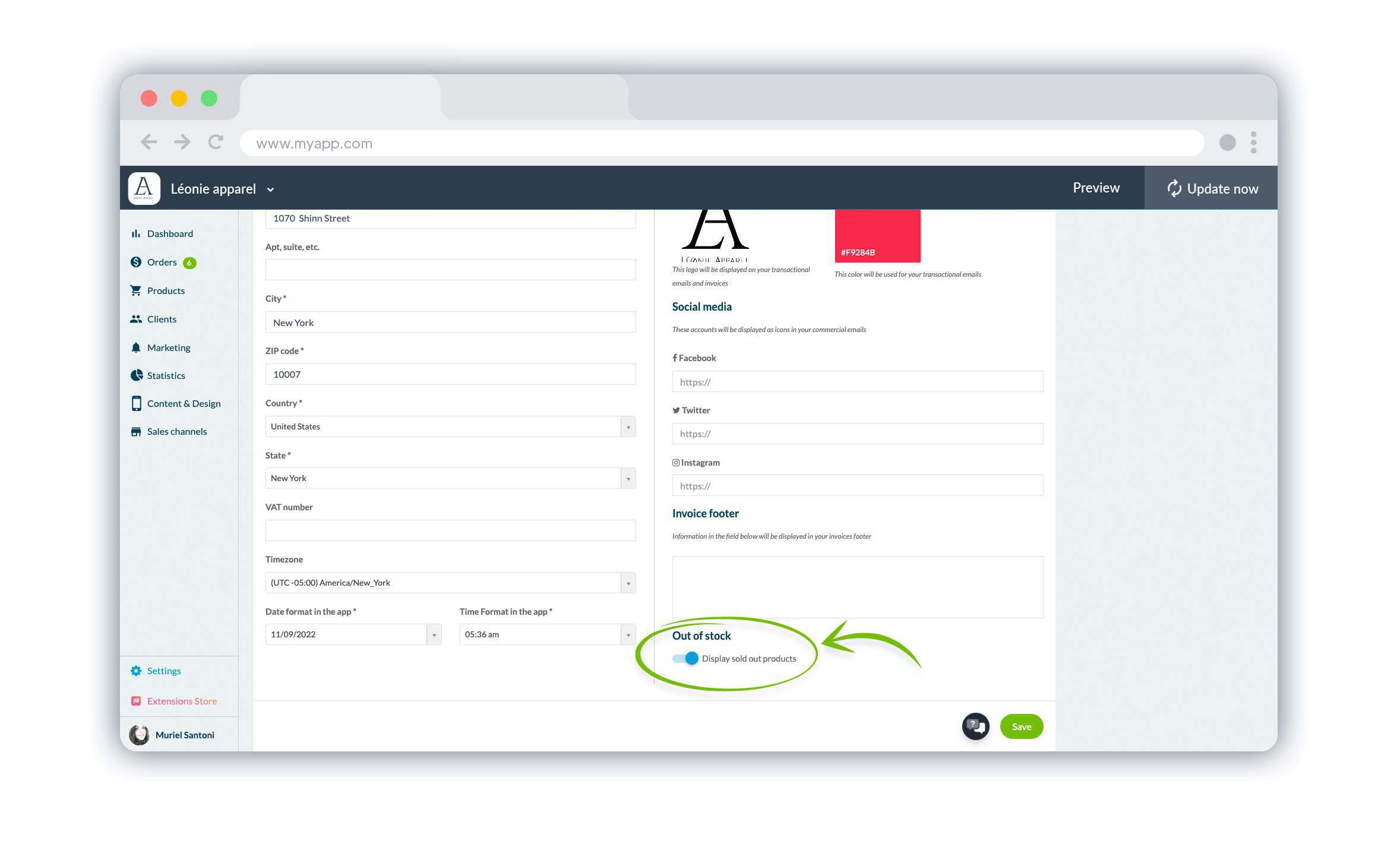 To activate the display of your out-of-stock products, go to the Settings > Shop information menu in your back office. At the bottom of this page, you will just have to activate the Out of stock option and save.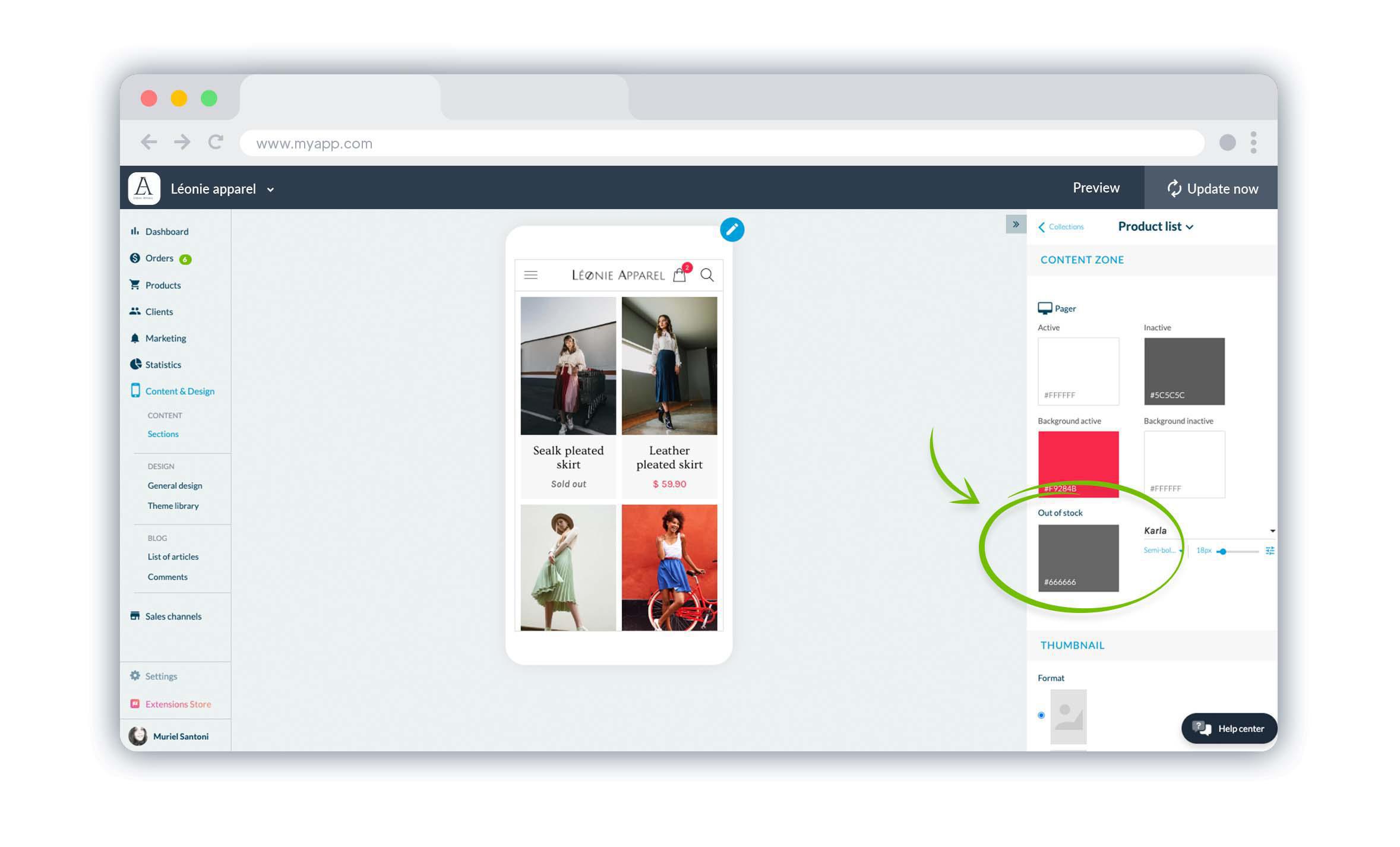 Once this option is activated, your products that are out of stock will automatically be displayed in your product lists and product details with the mention "Out of stock" instead of the price.

To change the color, size or font of this mention, go to the menu Content & Design > Content > Sections. Locate the section you are working on and click on Edit Design. Click on Edit the product list, in the panel you will find an Out of stock option with which you can modify the appearance of the mention displayed to your customers.
You can also change the design of the "Out of stock" mention that will appear instead of the price in the product details by choosing Edit product page in the previous step.

You now know how to easily display your unavailable products in your product list.