Over 1500 icons for your Apps
Written by Muriel Santoni on
Hello GoodBarbers!

Today, I am pleased to introduce a new update which I am particularly thrilled about, given how particular I am when it comes to design and details!

As you might have figured out already I am here to discuss our brand new collections of icons, specifically created so that you can even further customize your Beautiful App.

So, let's have a look...
Choice is a luxury…
Let me tell you, our designers haven't had much rest lately, since now, you can pick from 1500 icons to illustrate your sections. Let's just say that here, at GoodBarber, we don't like to do a half job ;)

As a result, we are introducing 3 sets of icons.

Collections number #1 and #2 actually include the same sets of icons, but in full version for #1 and line version for #2.

And since our biggest concern is to provide you with a platform as user friendly and intuitive as possible, icons are classified under no less than 28 thematics:

- General
- Events
- Weather
- Animals
- Clothes
- Culture
- Media
- Measures
- Tools
- Nature
- Food
- Shopping
- Transportation
- Sport
- Military
- Sewing
- Cinema
- Halloween
- Games
- Users
- Hairstyles
- Daily life
- Music
- Maps
- Medicine
- Kids
- Fingerprints
- Factory

Impressive, right?
Here are a few examples of how the icons look like, close up…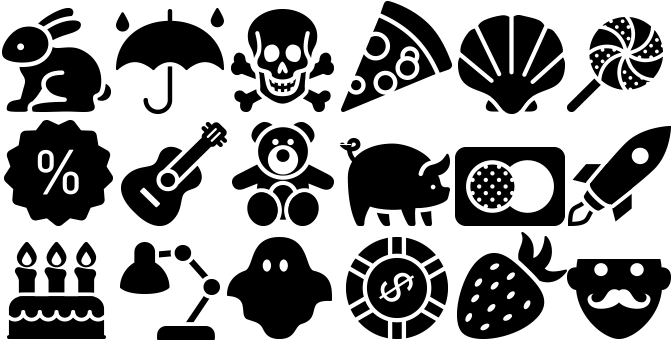 Collection #3 simply includes all the icons we already had available. We weren't going to toss them away after all!

As you can imagine, that makes for a lot of icons which could get a little confusing. But that is why we've allowed for you to modify the display settings of the page so that you can either enhance or reduce the size of the icons, in order to get either an overview of the sets or a more detailed view of specific icons.

Attention to details, always!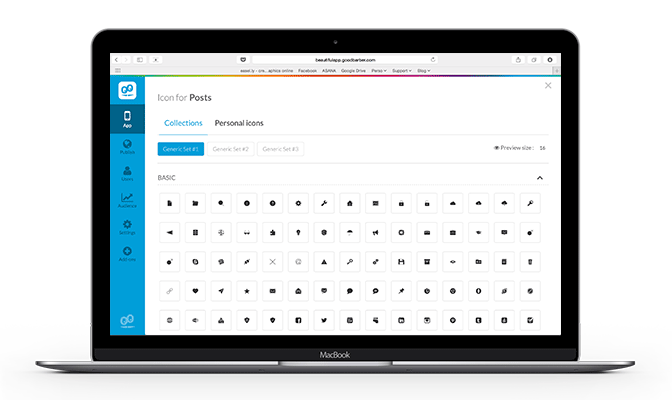 Once again, we are thrilled with that latest upgrade and hope you are too!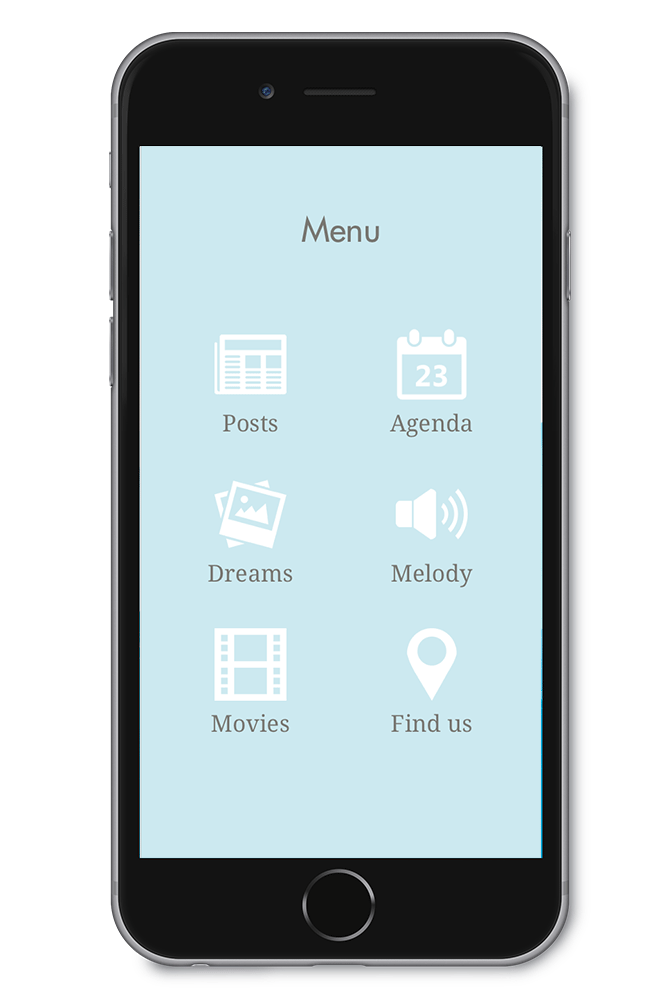 Translated by Isabella Leland