A GoodBarber plug-in for SPIP
Written by Ghjancarlu Simeoni on
GoodBarber now has a plug-in for users of the Content Management System (CMS) SPIP.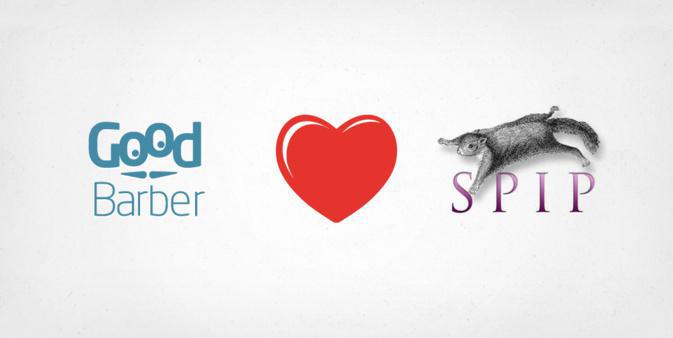 This
plug-in
%28computing%29 , when installed on your server, allows you to generate a pro forma XML feed. You specify the source stream in your GoodBarber back office. Import your site contents to your mobile application, and provide an improved user experience compared to a standard RSS feed.
We've found that many of you have been trying GoodBarber for websites running on the CMS
SPIP
, we've addressed the issue. The best solution was a plug-in. We plan to generalize it for other CMS, so don't hesitate to send us your suggestions and offer your help!
Users of open source solutions are inherently familiar with coding and DIY techniques. We anticipate that most of you will be able to incorporate this plug-in.
The HTML file provided to you upon request
must be submitted to the template folder located in the root folder of your SPIP website on your server. You can go to your GoodBarber back office on the source management page: http://yourapp.goodbarber.com/admin/sources/. Then add a new source "Other CMS" (in the "More Sources" menu at the bottom of the page) with the URL of the XML stream generated by the plug-in. In all cases, please don't hesitate to contact customer support: http://yourapp.goodbarber.com/admin/support/.
We rely on the SPIP user community to come and test GoodBarber all together. Meanwhile, we send a special thanks to our friend
Nils Talibart
of
"

Stade Rennais Online

"
for lending a helping hand with this plug-in.