Shopping App: Create targeted marketing campaigns thanks to our new Clients Export feature
Written by GoodBarber Team on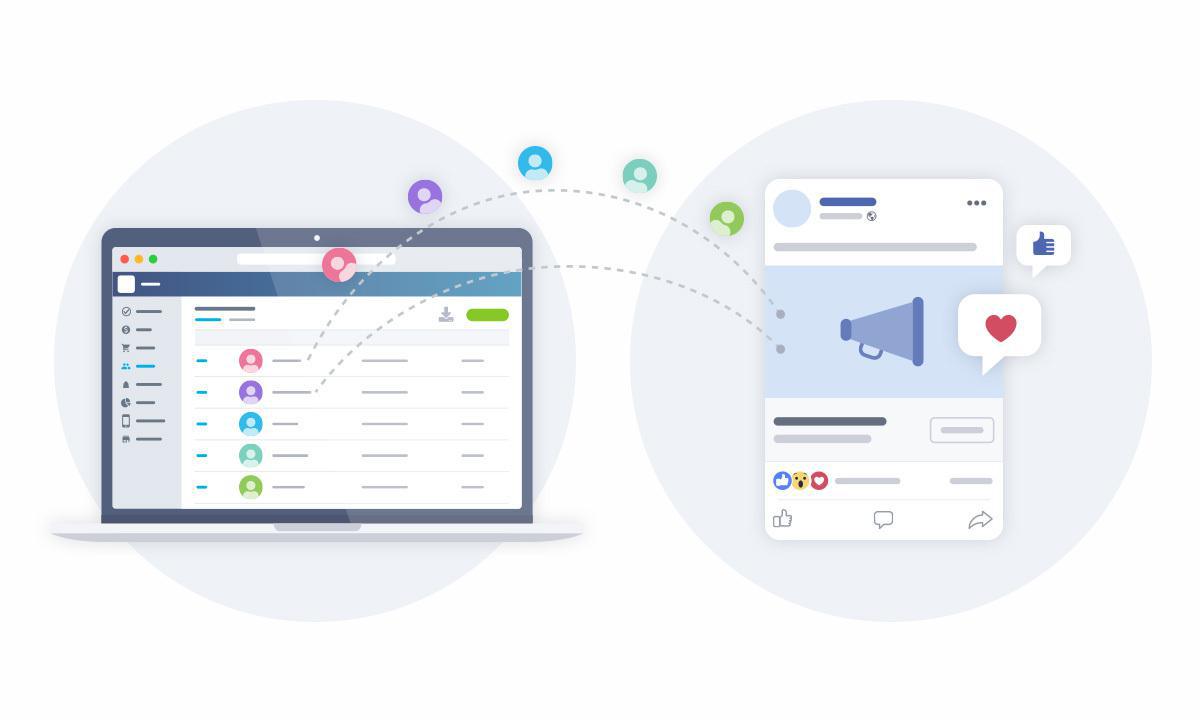 Thanks to your feedback, we continuously improve our Shopping Apps to offer you a complete platform that will help you boost sales and build a loyal clientele.
The Clients/Leads export feature is the result of this feedback.

In the article below you will find out how it works in your GoodBarber back office but also how to create targeted marketing campaigns using this data.


How does it work?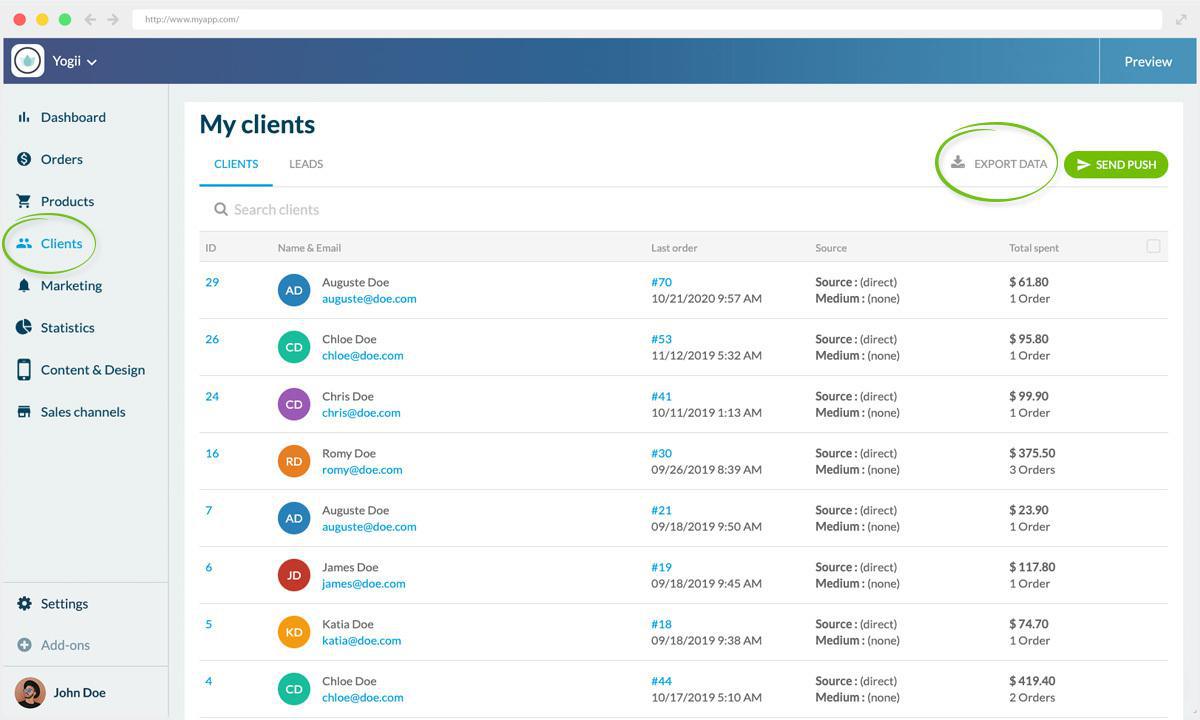 Under the
Clients menu,
you will now find a new link in your back office:
Export data.
By clicking on this link, you will be able to retrieve via a
.csv file
information on your clients or/and leads.
The file can be found in your documents, located in the menu
Settings > other settings> my files
For clients,
the fields exported are:
ID


Client since (date of 1st order)


First name


Last name


Email


Phone number


Birthday date


Default address (Address, additional address, zip code, city, country, state/region)


Note on client ( your notes on these clients, only visible by you)


Total of orders


Purchase frequency


Average cart


Orders total amount


​For leads, you can export the same data minus, of course, all the information on orders.

Case Study: Facebook Targeted Advertising Campaigns
Facebook is an incredible platform to promote your shop, especially thanks to the precision of the advertising targeting it offers. Indeed, beyond its huge user base, Facebook has extremely detailed information about its users. This will allow you to target high-potential audiences to promote your products.
Target people you already know
Facebook allows you to target your audience based on the data that people share but also based on your own data. Indeed, it's possible to create
Custom Audiences
from the data you have on your clients and leads. Creating this type of audience will allow you to:
Target people who are already clients, or who have already visited your shop and offer them dedicated ads.
Encourage client loyalty by offering them ads for your latest products, or your best sellers for example.
Exclude your clients from your acquisition campaigns so that they are not polluted by these campaigns that don't concern them.
Target people who look like your clients
In addition to Custom Audiences, Facebook allows you to create
Lookalike Audiences
. According to Facebook, "Similar Audiences are a quick and effective tool for connecting with people who are likely to be receptive to your ads. All you need to do is create a source audience of people you know. Your ads will then target users with the same interests and characteristics".
Can you imagine the potential of these targeting possibilities?
The new Export Clients/Leads feature allows you to create custom and lookalike Audiences on Facebook and increase your conversion rates by creating targeted campaigns for your prospects, the loyalty of your clients with specific ads, and finally your visibility by broadcasting your ads to an ultra-qualified audience since they are very similar to your buyer base.