Store Locator now available on your Shopping App
Written by Marie Pireddu on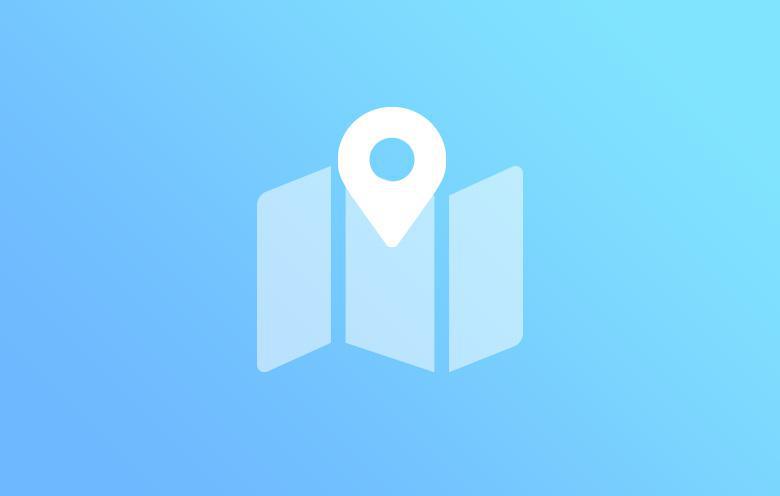 Did you know? 88% of all mobile searchers visit a related store they have searched for?
With our new Store locator add-on, you can now merge your online and offline business.
It allows you to display your store locations on your shopping app and help your clients find you easily, simplifying the shopping experience.

With online sales taking over traditional shopping, small business owners need to find ways to bring customers back to their new o brick-and-mortar locations. According to studies (source Hubspot), 40% of all mobile searches today have some form of local intent, making store locators an important part of a marketing strategy.
What are the benefits of adding a Store Locator to your online shop?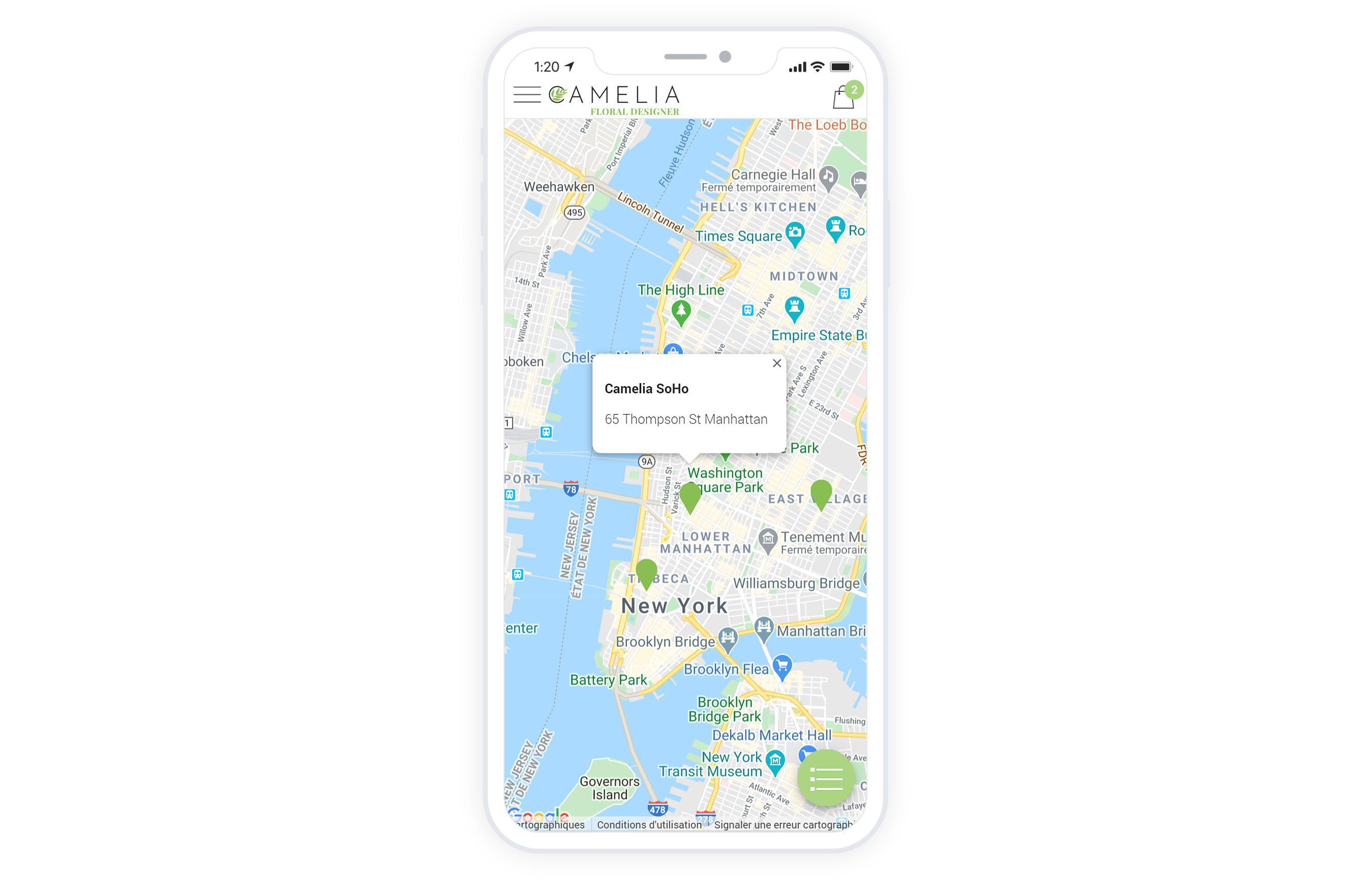 Increase traffic to your app. Well, by definition, to find you, potential shoppers first have to visit your app, which leads to increased traffic and adds trust to your brand. But not only it increases traffic, it also encourages people to browse your app.
Better search rankings and improved visibility. By adding local content you improve your business's local search rankings, giving you a key advantage over your competitors. Having well-ranked pages for your store location, in turn, boosts rankings of your PWA on Google My Business.
Saving time and money - With a Store locator giving your potential clients store location details, contact information, opening times and lots more, you save time and money because you don't need to have employees taking calls all day ;)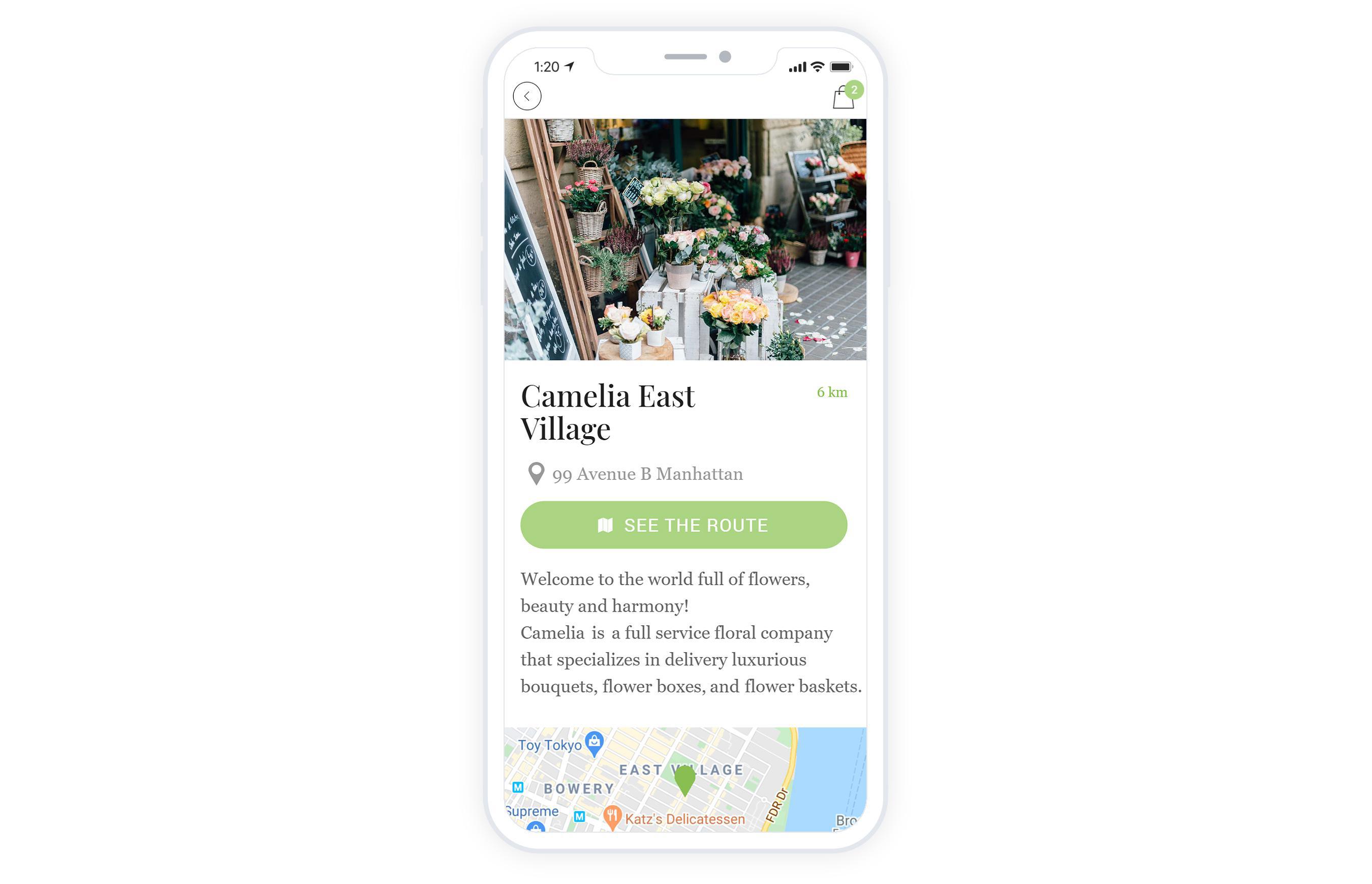 How to optimize your store locator?
Add local content: While your PWA will generate traffic based on searches for products, your store locators will help you gain local traffic based on industry and products. Therefore improving your SEO performance, and your ranking on search engines.
Include accurate store information Contact details, opening times and the specific services provided by that store should all be highlighted, as well as any other info that might be relevant to your location, such as parking,or accessibility options.
Integrate keywords for SEO. Keywords specific to the location (city, region, etc.) and the products offered. They will help to ensure higher rankings in search engines, increasing your brand visibility and trust.
Design it specifically to drive in-store traffic. you can use this page to highlight in-store sales or special offers as incentives for your clients to physically visit your store.
Activate the add-on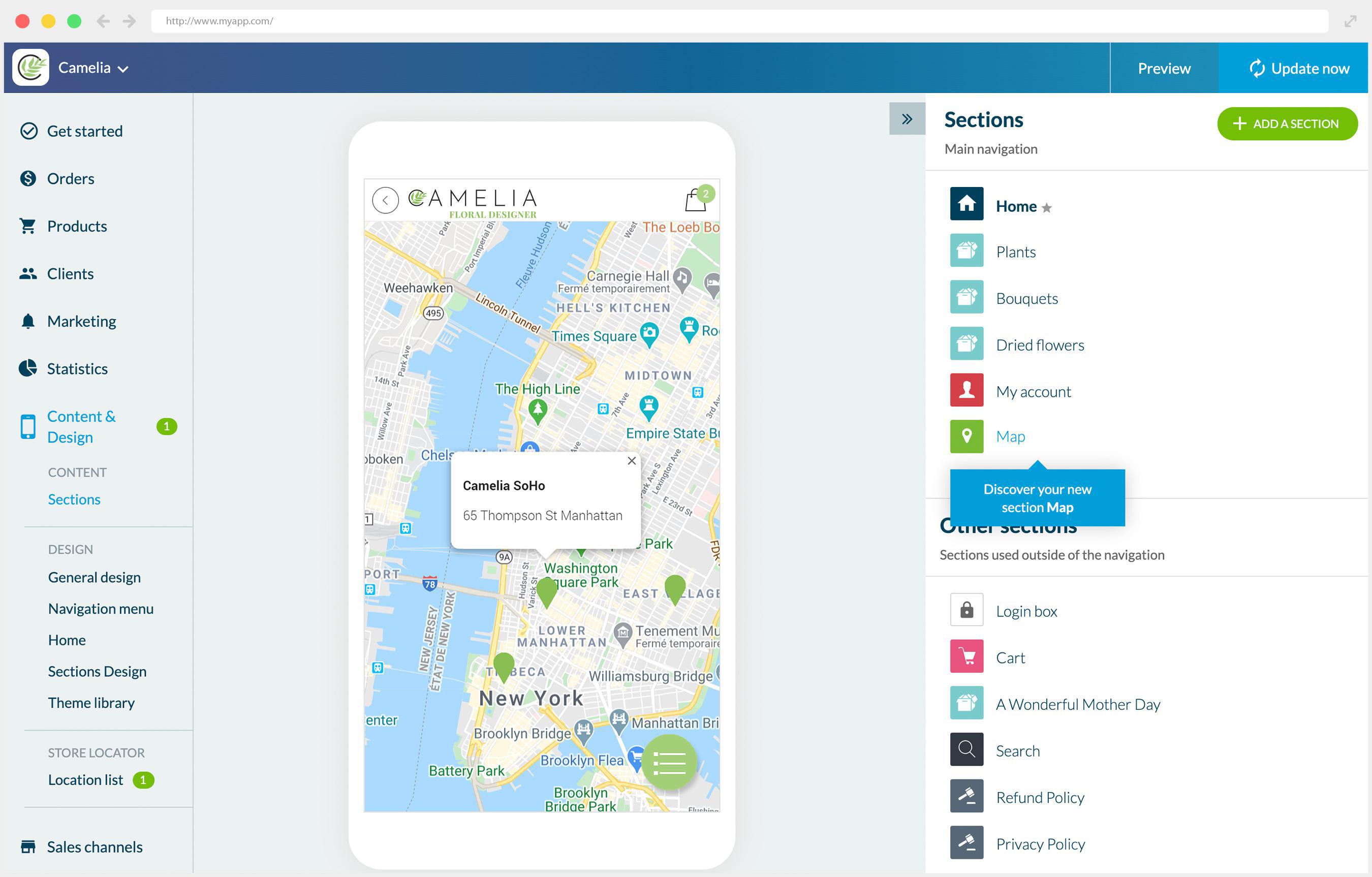 Once you activate the add-on from the catalog, a new "Map" section will appear on the right side menu.
You can set up your points of location in this section.