The benefits of Free Shipping
Written by Marie Pireddu on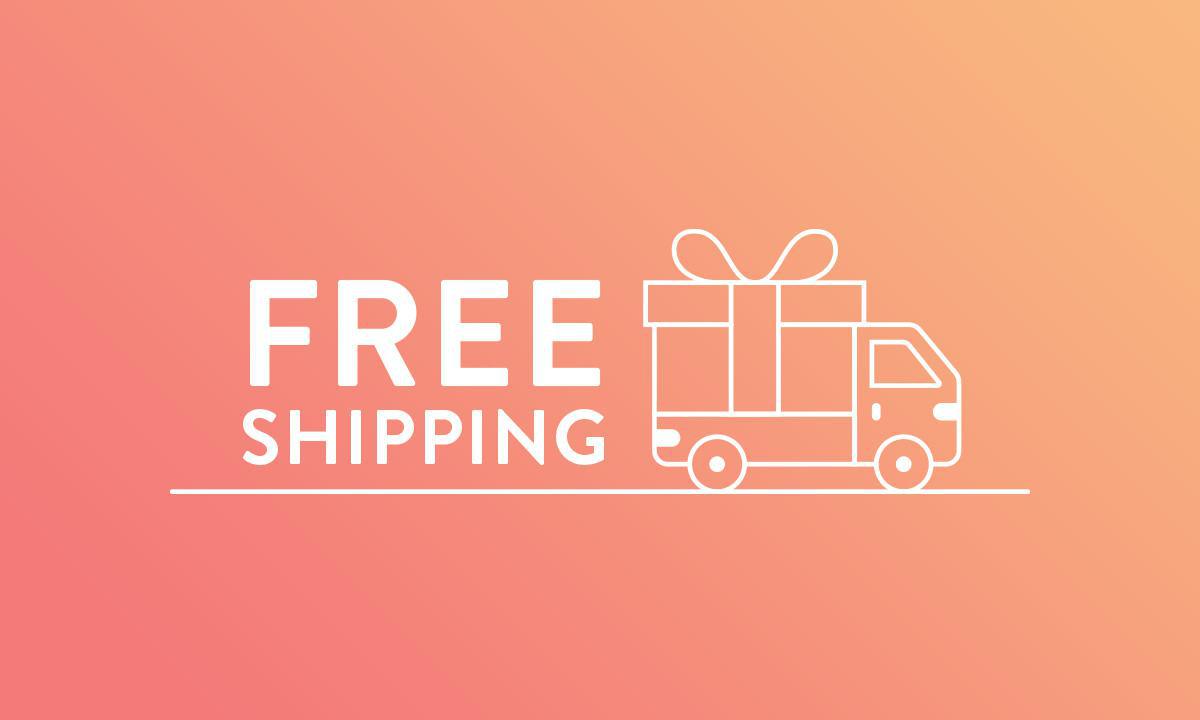 Free shipping is one of the greatest marketing tools available to an online shop. It can motivate customers to buy more or give them an incentive to buy right away. This option has been around for so long that shoppers have begun to expect free shipping to be available almost on any online shops. According to a
survey,
90% of people said that having an order ship for free is the biggest incentive to add more to their cart. Offering free shipping, whenever possible, has now become a necessity for online retailers.
Why free shipping works?
Shipping options play a
pivotal role
in an online shopper decision of where to spend their money and how much they will spend. Not only do buyers like to get things for cheap or free but shipping costs are often the main reason why they will abandon their cart (
61% of consumers
are likely to cancel their entire purchase if shipping is not free)
Free Shipping may increase Sales and revenue: Shipping cost can greatly increase the final price of a product bought online. Nowadays, savvy shoppers are always looking for ways to save money and free shipping is the fastest and easiest way to cut their costs.They actively seek free shipping when searching for sites to shop at. According to a study from comScore, 70% of shoppers list free shipping as an important factor in checkout and high shipping cost a reason for cart abandonment.
Free shipping boost average cart value: when free shipping is offered from a minimum threshold, shoppers will in majority (58% ) add products to their carts just to qualify for the incentive, therefore increasing the average spent.
Loyal customers love free shipping: 54% of shoppers are likely to take action when they receive a free shopping offer from a shop. A shop offering Free shipping will most likely see repeat purchase from its clients (Ask Amazon ;) )
How to offer free shipping
You have different options available to offer free shipping and use this feature as a sales boosting tool.
Order over a specific amount: as noted previously shoppers will happily add more items to their cart to meet the requirements to qualify for free shipping. Set a minimum amount required to qualify for this option and increase the cart average for your shop.
Buy 2 or more items: You can use this option as a marketing campaign to upsell and boost your sales during a slow period for example.
A predetermined time period: offering free shipping during a specific time frame is ideal to increase sales during highly competitive seasons ( Holidays Season just started!). Push notifications are a great marketing tool to promote this type of offer. All easily set up from your GoodBarber back office.
No matter which option you choose for your shop, make sure that the offer is visible on your app and your marketing materials. As much as possible mention the free shipping on all pages visited by shoppers: 83% of them are willing to
wait an additional 2 days
for delivery if the shipping is free!
A couple of tips to balance the cost:
Choose carefully your carriers and the service level: a provider may be best for regional or statewide delivery while another may offer a better rate on national or ground shipping. Spend time researching them properly.
Minimize packaging! Reducing the size of your packing can help reduce your shipping cost. A lot of carriers set their prices on the dimensions of the boxes.
With GoodBarber Shopping App, you have numerous options available to set your shopping zone and rates. From your app backend you can set up free shipping under your own conditions and even launch marketing campaigns to promote this feature.