The Golden Rules for a Food and Recipes App
Written by GoodBarber Team on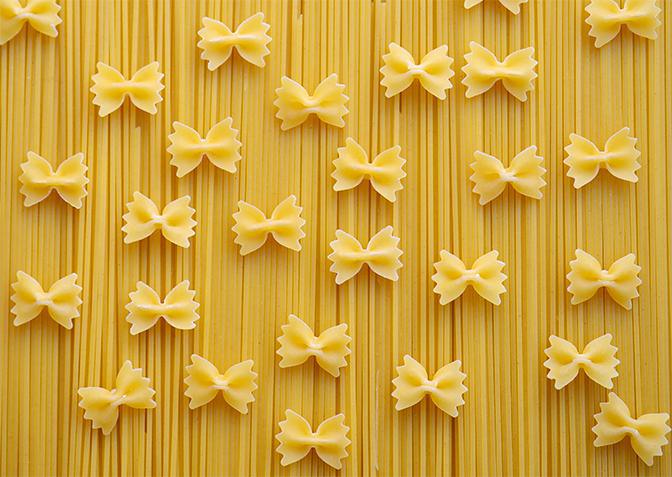 Who, if not me, the GoodBarber with the chef hat, could have written this article?! I remember standing in the kitchen about four years ago, surrounded by pots and pans, with my little booklet with recipes handed down for generations in my family, and also with those gathered at parties, dinners and birthdays. Who could have imagined that this little booklet could have been the prelude to a mass phenomenon, called Food Blogging. Once I became a vegetarian, though, my collection gave me little satisfaction, since it was full of recipes with meat sauce, ham and steak. Following the traditions of my mediterranean origins I started to eat only salads, until, out of desperation, I began searching for inspiration on the web.
During the last 4 years, things have changed a lot. Once upon a time, the web was something exclusive and the recipes you could find were mainly high cuisine, and too difficult and complicated for everyday cooking. No longer! The web, but also mobile apps, have something to offer for everyone. Finding recipes from countries on the other side of the world, or easy and original ideas for making the most out of what you have in the fridge, has never been faster and easier.
Starting a food blog now is very different now than it was 3 or 4 years ago. The competition is fierce and it's no longer enough to segment your audience by choosing a small niche. If you already have a blog, my advice is to complete your offer by creating an app, complementary to your website. This will allow you to increase your audience and traffic, and become more competitive in the eyes of potential sponsors and investors. If this is an adventure you're just starting, perhaps the smartest choice might be to go straight to mobile, avoiding the never-ending war between the giants of the virtual kitchen. Let's find out why!
Eyes Bigger than Your Stomach
Behind every famous Food Blog, there is always a good camera and a great photographer. This is obvious, when you remember that food always conquers the eyes before the stomach. To sell a good recipe, you must be able to present the dish properly to your readers. If I'm looking for eggplant parmigiana recipes, I can't read every single recipe I find on the web! It's the image that convinces me. The recipe itself is usually the last thing the user reads when they browse your blog.
An app allows you to put the spotlight on your photos, both in the presentation of your articles and in your photo galleries. Once you've persuaded your reader's eyes, it will be game over ;)
An App to Save Time
A few months ago I was to talking to Italian food blogger
Chiara Maci
, who told me that she used to plan the publication of her posts every day at 6 A.M., because her readers have to write a shopping list based on her recipes. This has happened to me so many times. I search on the web a quick recipe to make, but then I have to waste time writing the shopping list, or worse, stop at the grocery store in a vain attempt to find the recipe online to check the ingredients.
An app allows you to offer your own recipes to readers and give them free access wherever they are, and whether or not they have internet or not, given that the content will be available even offline, if you use GoodBarber apps. In addition, you can also saver certain recipes as favorites, so as to find them more easily and quickly.
No Spam, Only Gnam
Whenever I find an interesting Food Blog, I subscribe to the feed, and then I wind up with my inbox
spammed
with updates, publications, and recipes I can't eat or I'm just not interested in. In the end, I just cancel my subscription and forget the blog. With an app, all of this is easily avoidable. First of all, apps offer
push notifications
as their main communication tool, which are less intrusive, faster and more effective - in addition to
not being forgotten
. Even if they want to disable their push notifications, your app will still remain on their device, always ready to be consulted at any moment :)
Never Again Without!
It may seem banal to point out now, but you should never again go without an app!
Much less trivial is this list of things that shouldn't be missing from your food app:

- About yourself: The user wants to know who is behind the stove, they want to trust you! Above all, food means home and if you are able to manage it well you can create a long term engagement with your readers.
- Section dedicated to recipes: I suggest, as I said before, to highlight your photos, selecting a template such as Minimal, provided by GoodBarber. Plus, do not forget to enable the search engine to help your users b between all your juicy ideas.
- Organize by category: Here it depends on you! To facilitate and enhance the user experience, I recommend you create a logical division between appetizers, main courses, side dishes and desserts; you can either create different sections or use filters, if allowed by the source of your content.
- Video and Images: Reaffirming the concept that you should also please the eye, it's essential to add at least one image section, and if you have it, a YouTube channel with all your cooking video recipes or tutorials.
- Helpful: Last but not least, a Favorites section and a Submit section. The Favorites section will allow users to save the recipes that they like the most and find them easily. The section Submit will allow them to send their contributions, recipes and feedbacks. And do not forget to enable comments and sharing options; they will help you to get more traffic and new users.
I'll leave you with some examples of Beautiful Food Apps created with GoodBarber. Bon Appetit!
Cose Fatte in Casa
Miam Nutella
Geek and Food