The Growth of Mobile Apps: What Do Statistics Say?
Written by GoodBarber Team on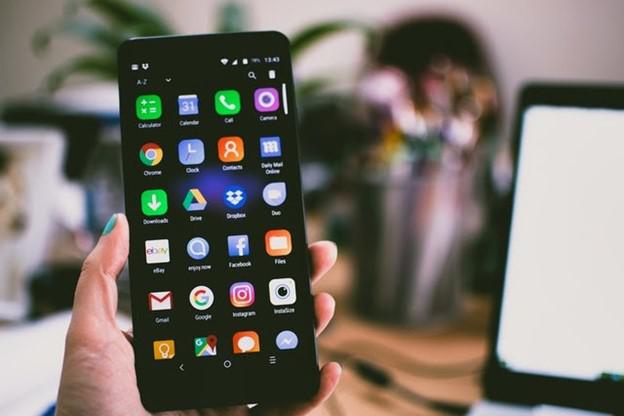 With over 3.2 billion smartphone users and 1.14 billion tablet users worldwide, there's no doubt why the growth of mobile apps is picking up steam in recent years.

Studies show that 88% of mobile time is spent on apps. They've become a natural part of our mobile phone usage. We download and use apps for everything – from tracking our sleep to ordering a meal for delivery. We use them at home and at work, on the streets, during commutes, even while eating or lying in bed. Essentially, apps have become an extension of ourselves.

This sounds promising if you've built an app or you're planning to develop one. But to be successful in the space, you need to have thorough knowledge and understanding of the mobile apps landscape. A greater perspective will provide valuable insights to help you plan and create apps that people will download and use.

Are you ready? Let's explore what statistics say!

Mobile apps have significantly grown over the past few years. And the multi-billion dollar industry isn't showing signs of slowing down any time soon.

Mobile App Downloads
According to research , mobile app downloads continue to increase year-over-year, from 140.6 billion in 2016 to 218 billion in 2020. It's projected that this will rise to 258 billion by the end of 2021, a whopping 83% increase in a span of five years.

When people plan to build their mobile apps, their monetization strategy is one of the first things they consider. However, interestingly, studies show that more than 90% of apps in the market are free, and 98% of worldwide industry revenue comes from free apps.


Now, this isn't to say that charging people to download your app is a wrong move. You do, however, need to provide a solid reason for them to do so, as the majority of users are already used to free apps. If you're looking to make money out of your software, you can consider advertising, in-app purchases, subscriptions, and other popular app monetization methods .

Mobile App Usage
According to studies , an average smartphone user spends about three hours and 10 minutes daily on their device. Of that, two hours and 51 minutes (or around 90% of smartphone usage) are spent on apps.

Other research shows that an average user checks their phone every 12 minutes. In fact, 49% of people open an app more than 11 times a day, and nearly 2% of users do so over 100 times every day.

Similarly, millennials and Gen Zers are key drivers of the growth of mobile apps. In particular, 21% of millennials open an app more than 50 times daily. Also, people aged 18-24 spend an average of 112.6 monthly hours per mobile app. Users aged 25-34 spend around 102 hours a month.

Social Media Today also reports that an average smartphone has more than 80 apps installed. However, an average user only uses 10 mobile apps daily and about 30 per month. This means more than 60% of the mobile apps may have been downloaded but they don't get used regularly.

Ultimately, these figures show that the growth of mobile apps is not only driven by downloads, but also by the usage and retention of the consumers. As such, it's crucial to provide an excellent user experience and functionality if you want people to use your mobile app.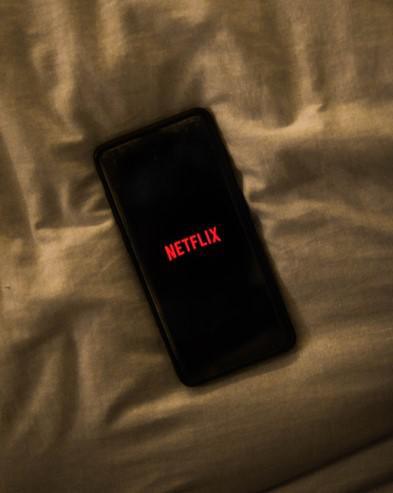 Mobile App Revenue
Statistics show that the growth of mobile apps in terms of revenue has also been tremendous.

From $97.7 billion in 2014, the industry has consistently increased every year. In 2020, the mobile app space closed at $581.9 billion in revenue. It's projected to continue climbing — generating an estimated $693 billion in 2021, $808.7 billion in 2022, and $935 billion by 2023.

It's also worth noting that a significant portion of the mobile app revenue comes from video platforms as this type of content continues to rise in popularity and use. In fact, four out of five non-gaming apps with the highest consumer spend are video apps — Netflix, Tencent Video, IQIYI, and YouTube.

Additionally, mobile gaming is on track to record $120 billion in consumer spending by the end of 2021. In the first half of the year, global consumer spend has already reached close to $45 billion.

This could mean that if you're potentially looking to get into the space, it's about time to plan and execute your mobile app development.

App Store vs Google Play
The two most popular places for mobile app downloads are the App Store (for Apple users) and Google Play (for Android users).

As of Q3 2020 data, the App Store has about 4.37 million apps available, with approximately 8.2 billion first-time installs. This was a 2.5% growth rate compared to the same period in 2019 which closed at eight billion downloads.

On the other hand, Google Play offers about 2.9 million apps and generated 28.3 billion new app installs. It increased by 31% versus Q3 2019, which saw about 21.6 billion mobile app downloads.

This means Google's mobile application platform generated more than three times in downloads and is growing at a faster rate compared to its Apple counterpart.

In that same period, mobile app revenue was at $29.3 billion. Interestingly, $19 billion came from App Store consumers, while $10.3 billion was from Google Play. While more than 90% of the apps in the App Store are free, and the same goes for 96% of apps in Google Play, marketers are able to generate income primarily from in-app ads.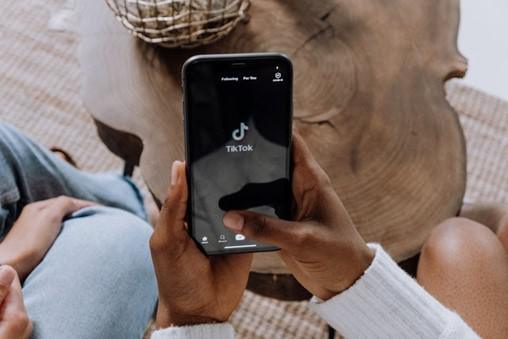 Popular Apps and Categories
While Google owns most of the available mobile apps in the market, Facebook-owned applications rank as the most downloaded and used.

A 2020 report shows that Messenger, Facebook, WhatsApp, TikTok, and Instagram are the most downloaded mobile apps for iOS and Android combined. Similarly, WhatsApp, Facebook, Messenger, WeChat, and Instagram have the highest monthly active users (in that order).

This closely aligns with the finding that smartphone users spend 50% of their mobile app usage on social media and communication apps. Following this, entertainment and video apps like TikTok, Netflix, and YouTube account for 21% of total usage time.

Additionally, among the most popular app categories (in terms of downloads, usage, and consumer spend) are mobile gaming apps, health and fitness apps, education and finance apps, and tools.

The Key Takeaway
The growth of mobile apps has been pivotal in the past decade. And as a significant part of our daily lives, it will continue to be big in the years to come. As statistics show, mobile downloads, uses, consumer spending, and revenue indicate that we are trending upward.

Now that you understand the growth of mobile apps, are you ready to join the movement? Build your app with GoodBarber today.