The Rise of Health and Fitness Apps
Written by GoodBarber Team on
Fitness trackers, pedometers, fitness challenges, « fitspo », the connected world, on the go, on your desktop and on your mobile, is all about health and fitness these days, for better and for worse.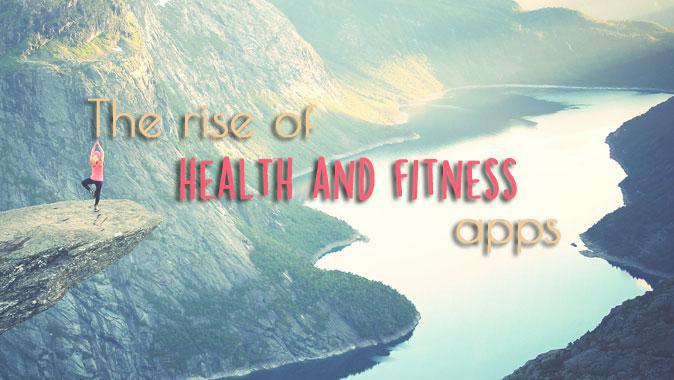 Even if the trend isn't something you're naturally into, you're bound to have colleagues, friends or family that have jumped on the bandwagon. Fitness fanatics aren't the core audience anymore. Health and Fitness apps are now in the top 10 most popular apps in the App Store, before « Food and Drink » or « Photo and Video » (courtesy of
Statista
)! In fact, the health and fitness mobile app market was already « worth about $4 billion » a little under a year ago, according to a mobile Health Economics
report
quoted by
Digital Trends
. It thus definitely seems like a market to have under your radar if you are looking for inspiring ideas to create Beautiful Apps.
Here's our overview of the Health and Fitness Apps Craze, for the better, of course!
Health and Fitness Apps from the user's point of view
Before we get any further we'd like to clarify our take on the matter. Indeed, health isn't a subject that should be taken lightly. That is why we believe it's always best to seek the advice of a doctor and check with your practician on a regular basis. The same goes with your diet, you should be extra careful when falling for the latest fad. Last but not least, although fitness seems seemingly less of an alarming trend, you should still be careful when picking an exercising regimen. Once again, consult with a general practician first (especially if you want to train intensely), don't over do it and make sure you do the exercises right. In a nutshell, the way we like to think of these apps is more as a « companion » than advice you should follow blindly.

However, with that in mind, if what you need is a little motivation and / or inspiration there's no harm in trusting an app to give you guidelines, recipes, exercise routines, etc. It's all about balance really, for your diet but it also works with Health and Fitness Apps ;)
What are the features Health and Fitness App users are most interested in?
- Challenges
Let's face it, when it comes to eating healthy or fitness, most of us need a little push. This probably explains the rise of « challenges » throughout the Internet. This is definitely an example to follow when conceptualizing your Health or Fitness app, you want to provide your users with a plan or a challenge. Set a goal, a schedule, bonuses along the way, the more it sounds like a game, the more you take the dull out of the equation and add in the fun, the better. Health and Fitness Apps face a challenge themselves, which is how to retain users. Just like people easily give up on a diet or exercise regimen, they can just as easily give up on your app. Make sure they stick around by keeping them interested and entertained.
- Video
Video is big on the Internet these days, for publishers, but also on social networks. It is a very engaging medium and more than ever, should be put to good use with Health or Fitness Apps. An additional benefit of video, aside from user engagement, is that it is the best way to explain sports exercises or cooking techniques.
- Community
This goes hand in hand with the need to keep users entertained and motivated. And this, I'm sorry to say, doesn't rely solely on the great content you share. Health and Fitness App users are in general very intent to have the support of other fitness / health enthusiasts. It keeps them going, gives them a sense of accountability and, as a result, they are more likely to stick to the plan, stay engaged, which is a good point for them and for your app!
Health and Fitness Apps from the creator's point of view
Now, if we look at this from an app creator's point of view, can a Health and / or Fitness App be built with GoodBarber? The answer is yes, of course! If you have an existing website or blog you can easily connect it and thus make your platform mobile. You can also go more native, for an even better user experience and publish your content directly within our back office: articles, videos, pictures, podcasts… You name it!
Which GoodBarber features are best suited for a Health and Fitness App creator?

- Our Community Add-On
Our Community Add-On, free of use, but available only with our Advanced Plan, will allow you to access advanced user features, log in of course, but also the possibility to create user groups, grant access to designated parts of the app to specific user groups or users, etc. Since we've stressed the importance of community with Health and Fitness Apps, no need to specify how this feature is the perfect fit for your project.
- Our User Generated Content feature
Available both with the Full and Advanced plans, you can easily set up a section that will allow users to submit content: text, photos, videos. Once again, this is a great addition to the sense of community. Plus, it engages users.
​
- Our Menu sections
Set up as many Menu sections as you wish, customize the design and settings. This feature can as easily be suited for a Fitness or Health app. This will allow you to organize your content in a user friendly way.
Last but not least, here's 3 examples of Health and Fitness Apps built with GoodBarber!
CookinFit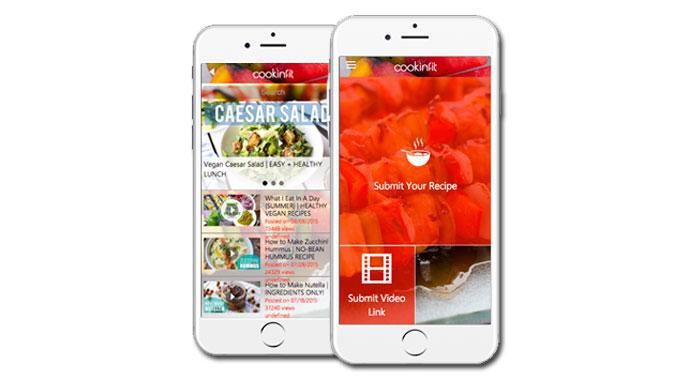 CookinFit, the name say it all, is a Health and Fitness App, only available on Android so far, but which provides its users with an impressive range of information. The content is neatly organized, countless videos are available, both in the « Get Cookin » and « Get Fit » sections. Users are prompted to share content in the « Get involved » section.


NATURMA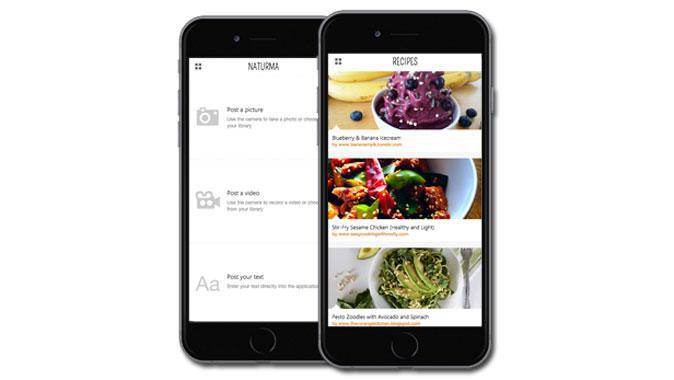 NATURMA is all about community, the app focuses on healthy eating and wellness. You can browse through the many categories and discover yoga videos, countless tips (from relationship advice to meditation), DIY beauty recipes, vegan recipes, and so on. Once again, users are encouraged to submit their content. And the overall user experience is made very pleasant with a clean and simple design.


The Healthy Rebel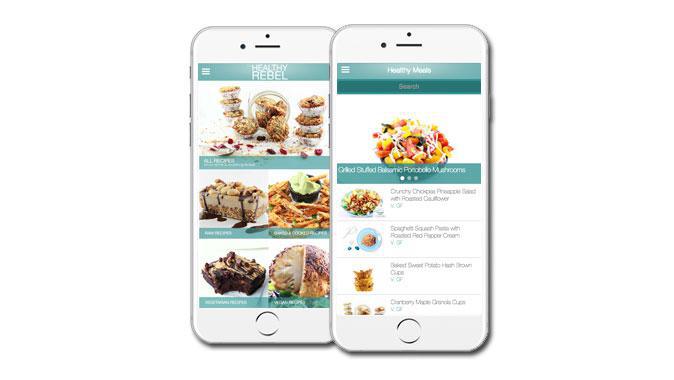 The Healthy Rebel is an app dedicated in particular to vegan and vegetarian eating. But more generally, if you are looking for whole-food recipes this is definitely an app to consider having in your phone. The Healthy snacks section sparked our interest and we were also curious to find out what the Entertaining and Holiday section had in store for our sweet tooth!