Top 5 Beautiful Apps of 2017
Written by GoodBarber Team on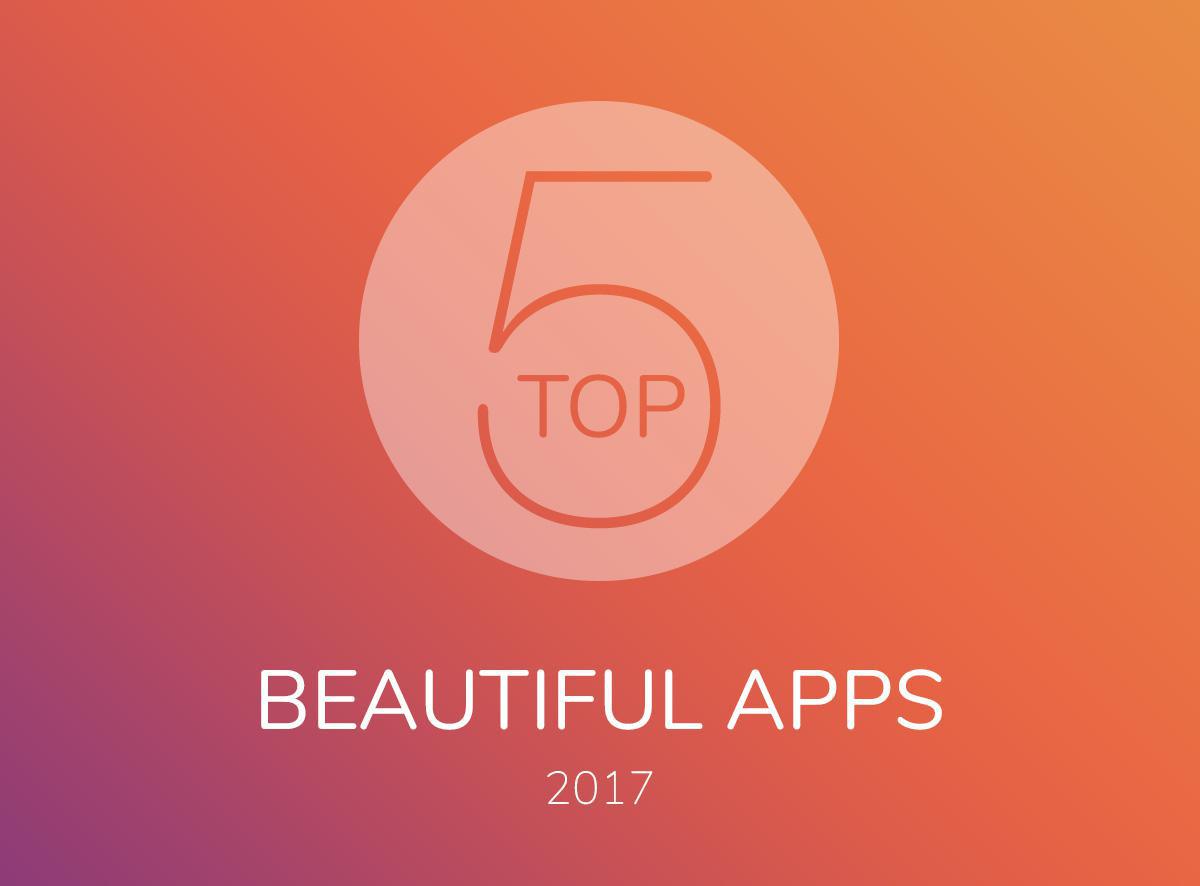 2017 was quite an eventful year in the app world full of surprises, detours, and ultimately advancements. As always, our customers have impressed us with their great taste and creative uses of the GoodBarber platform. Take a look at some of our favorite apps from this year and get inspired for your next project!
French Vanity Tribune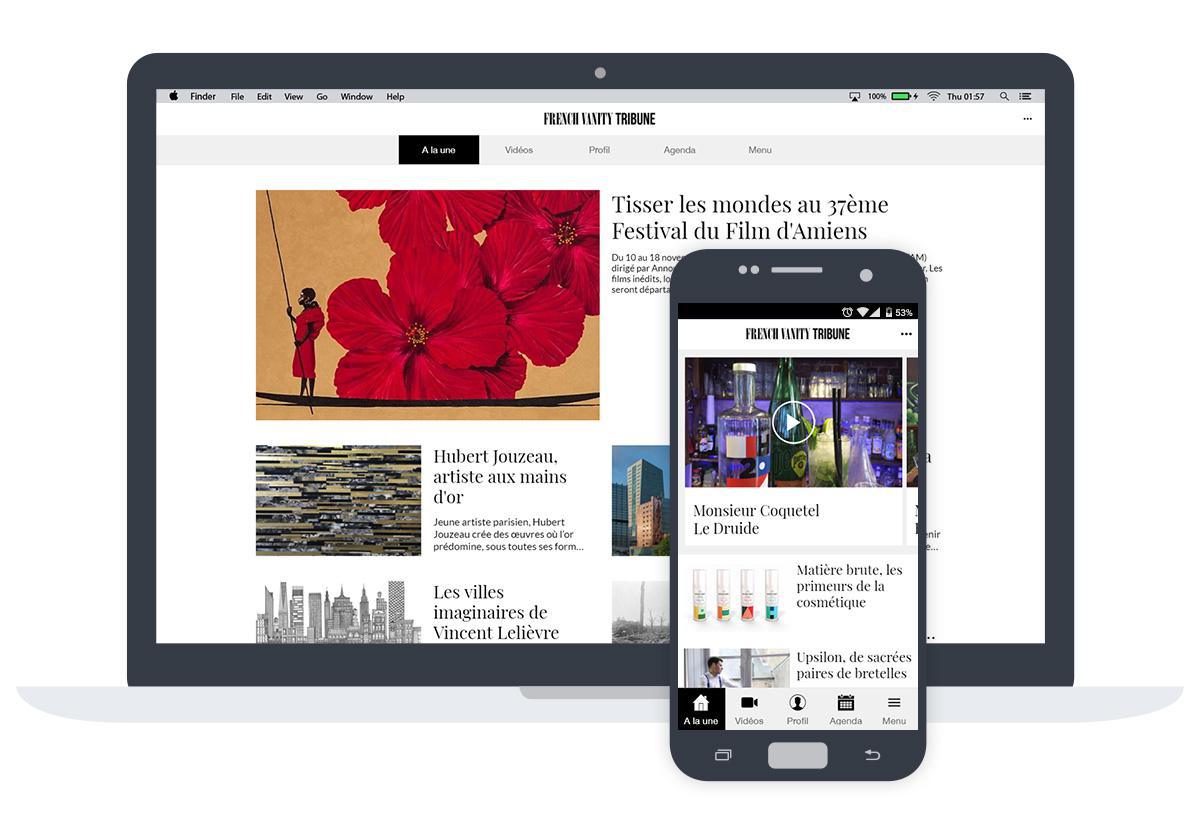 French Vanity Tribune is the first project of its kind from the city of Lille. It's a beautifully curated source of content that keeps readers updated on all important aspects of what's going on in France as well as internationally, with a strong focus on news and culture from the Flanders region of course. With the latest on everything from the startup world, to economics, to beauty trends, there's something for everyone.

In terms of design and functionality, this PWA is sleek and chic, and makes use of advanced organization options to give readers easy access to specific categories of content that interests them the most. Taking it a step further, the chat feature gives users the option to discuss their opinions with other app readers–especially appealing for those browsing through the "Debates" section, for example! French Vanity Tribune is more than your average online magazine, it's its own online community, and a successful one at that.
The Official Killarney App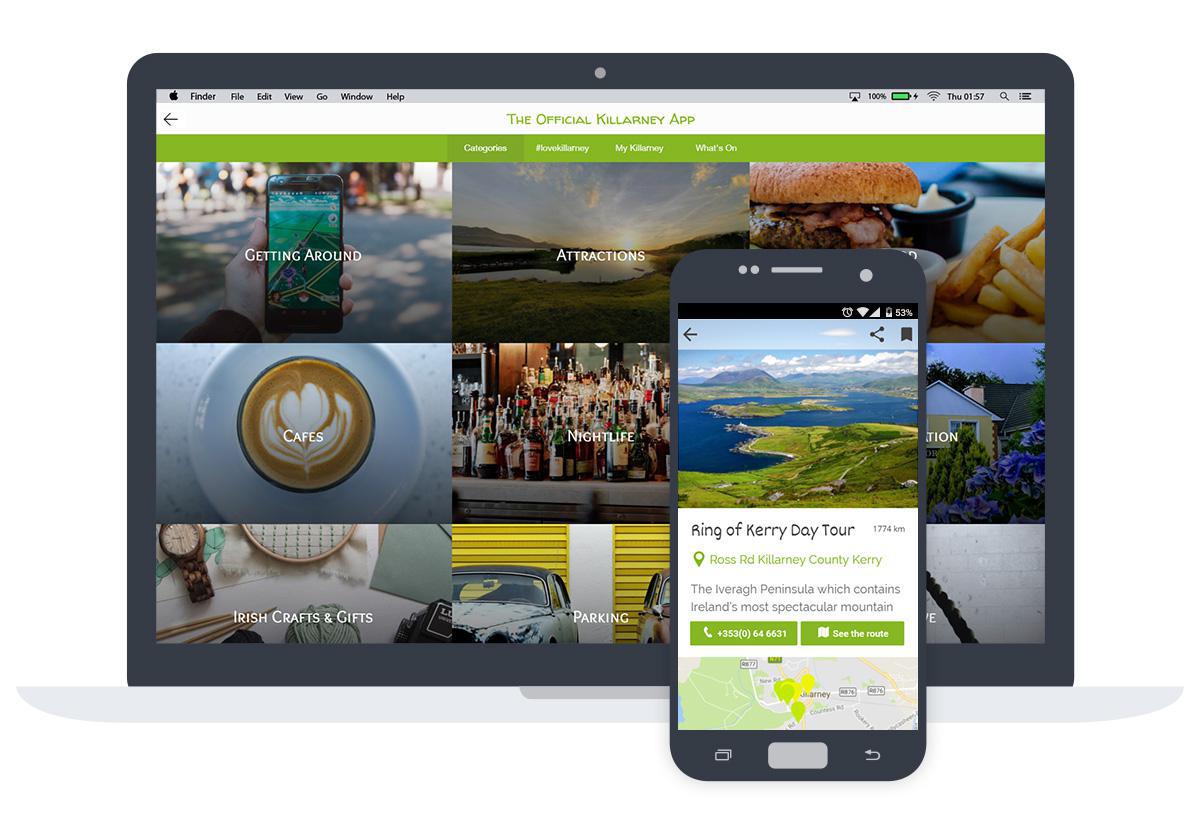 The Official Killarney app is the ultimate, exhaustive guide for tourists or even locals of this Irish city. On the practical side, it provides all the necessary information no tourist feels like looking up themselves regarding directions, public transportation, accommodations, parking, even where to find the nearest ATM. On the fun side, all upcoming city events, nightlife spots, and of course food recommendations are at your fingertips. We wish all tourism resources could be as comprehensive as this one!

The best part about this app is the "Hidden Gem" section, which lets you in on secret spots that only a local could know about. This beautiful city has a lot to offer and the creator did a great job of packing it all into one very user friendly resource.
Eatworthy Ubud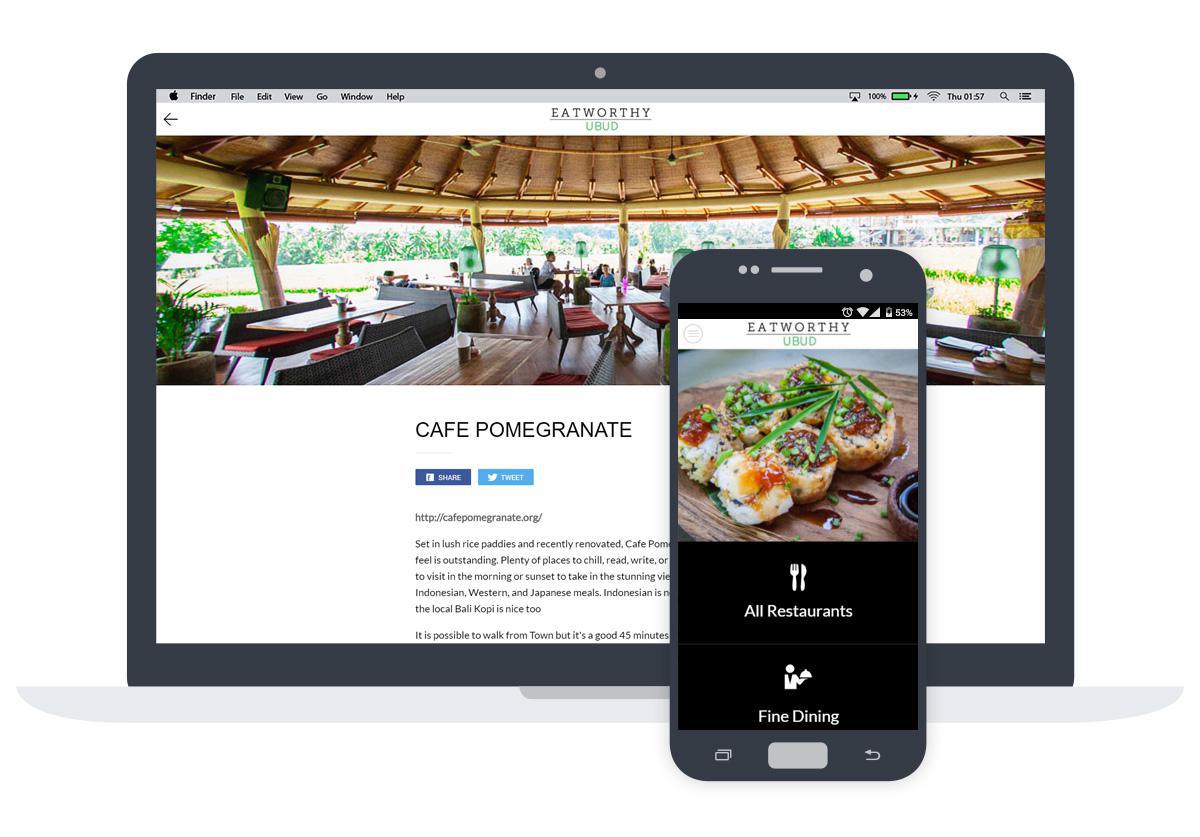 Eatworthy Ubud is a project fueled by one, passionate "OCD Foodie"'s mission to shine a light on the most well-deserving restaurants in Ubud, Indonesia. Restaurants are represented on the app differently than the classic, user rating way that they are on most other restaurant review sites or apps—the criteria is "good, honest food, with a respect for technique, ingredients, producers, and makers". Sounds good to us!

This app adapts itself to your mood, meaning its extensive categorization options allow you to find the best of whatever flavor and style it is that you're craving in your area. There is even an extremely helpful glossary for those who may not be up to date on their advanced cuisine terminology.

Bravo to the creator of this app for taking the initiative to set us up for a dining success, and bon appétit to the lucky beneficiaries of their hard work!
Cyclotron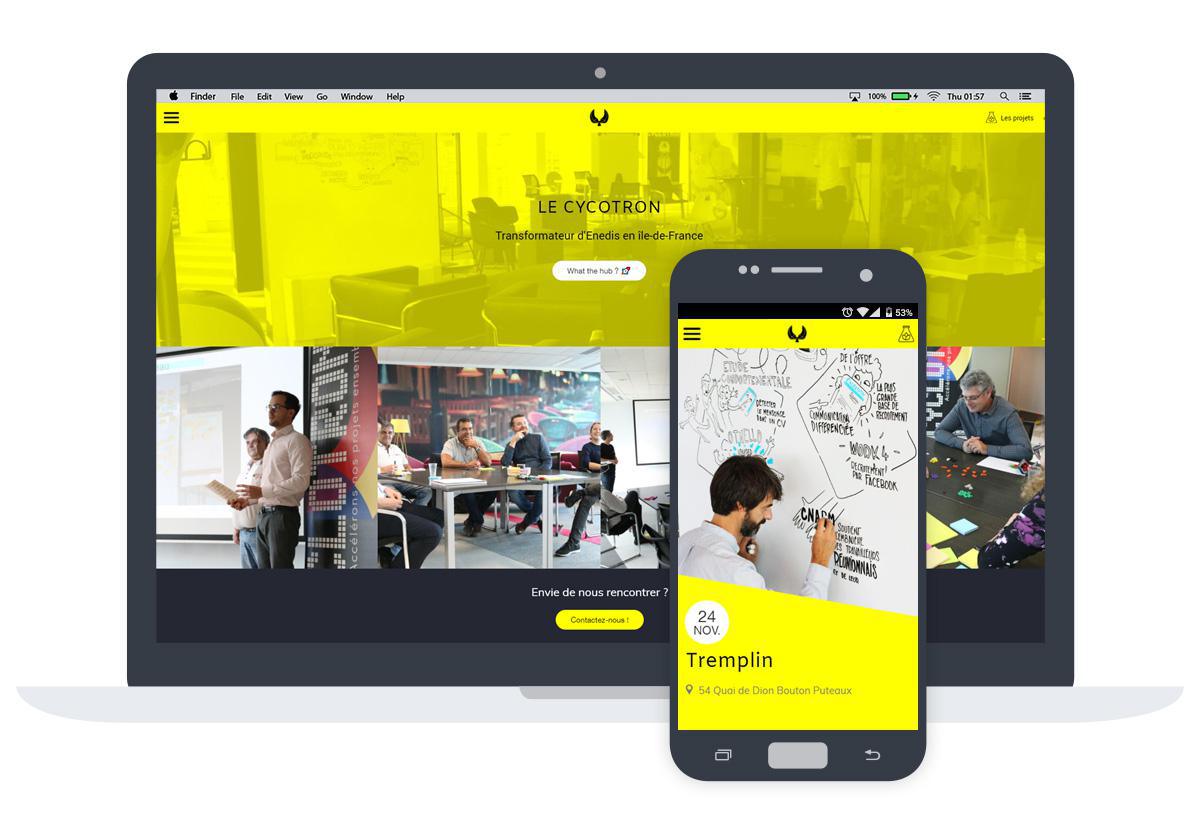 An enterprise app at its finest–Cyclotron is an incubator and accelerator for internal projects at Enedis. The app serves both as a showcase as well as a calendar for events they organize.
Through the "Projects" section, you can get a full overview of all projects it is working and has worked with, from those still in the planning phase to the fully launched–a great way to stay updated on what kind of innovations are coming.

The photos and videos sections are an especially interactive way to see how exactly the show is run and how it is evolving.
Liferey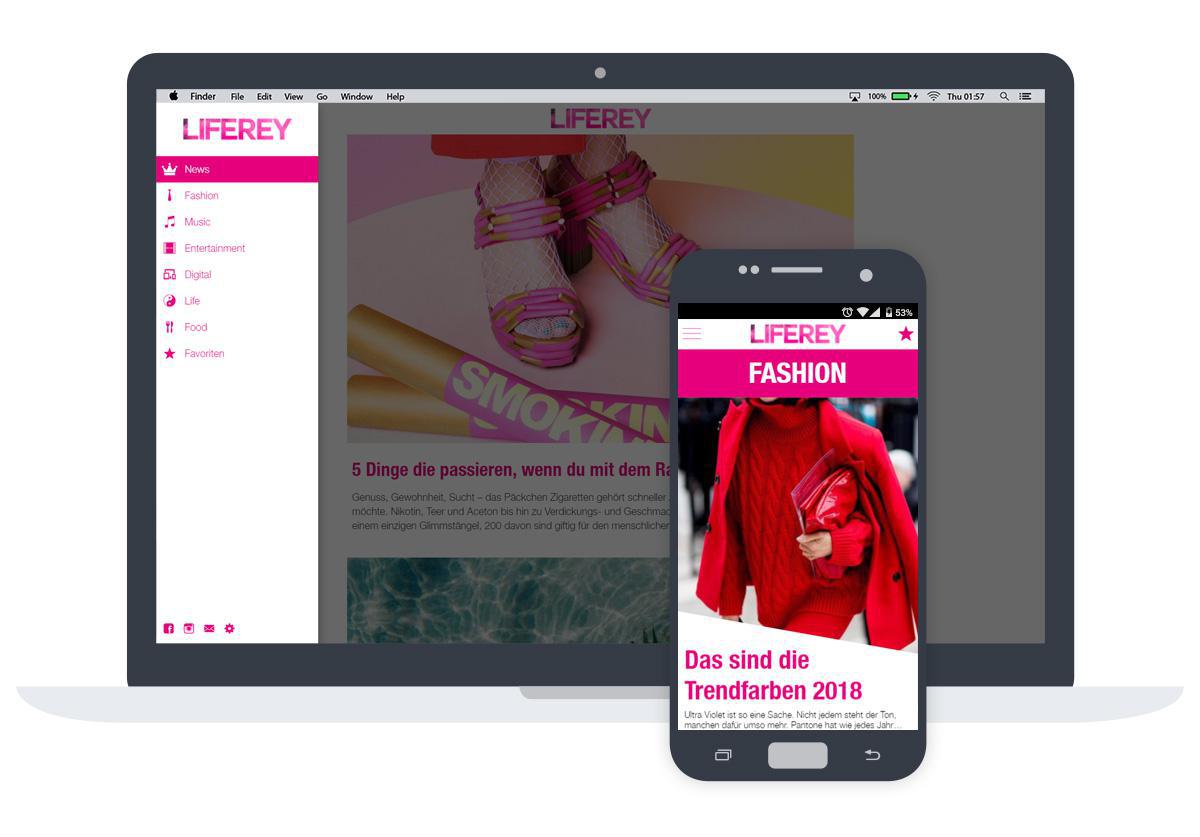 Liferey is your digital media source for staying up to date on all things lifestyle—fashion, music, entertainment, digital trends, food, health, and more. Everything is covered, from which mobile device to buy next, to crowd-pleasing cocktail and bacon-nutella brownie recipes...it's basically a survival handbook app!

While the vibrant color scheme and the eye-catching design are what initially caught our attention, the unique, must-read content kept us browsing through the app. The option to save content into a Favorite's section for future use is a great bonus that surely keeps user retention rates up. This project is a beautiful example of a high quality digital magazine that offers pleasurable, quick reads that users can enjoy at any time.