Trends to Look for in the Mobile Advertising Industry
Written by Pritam Barhate on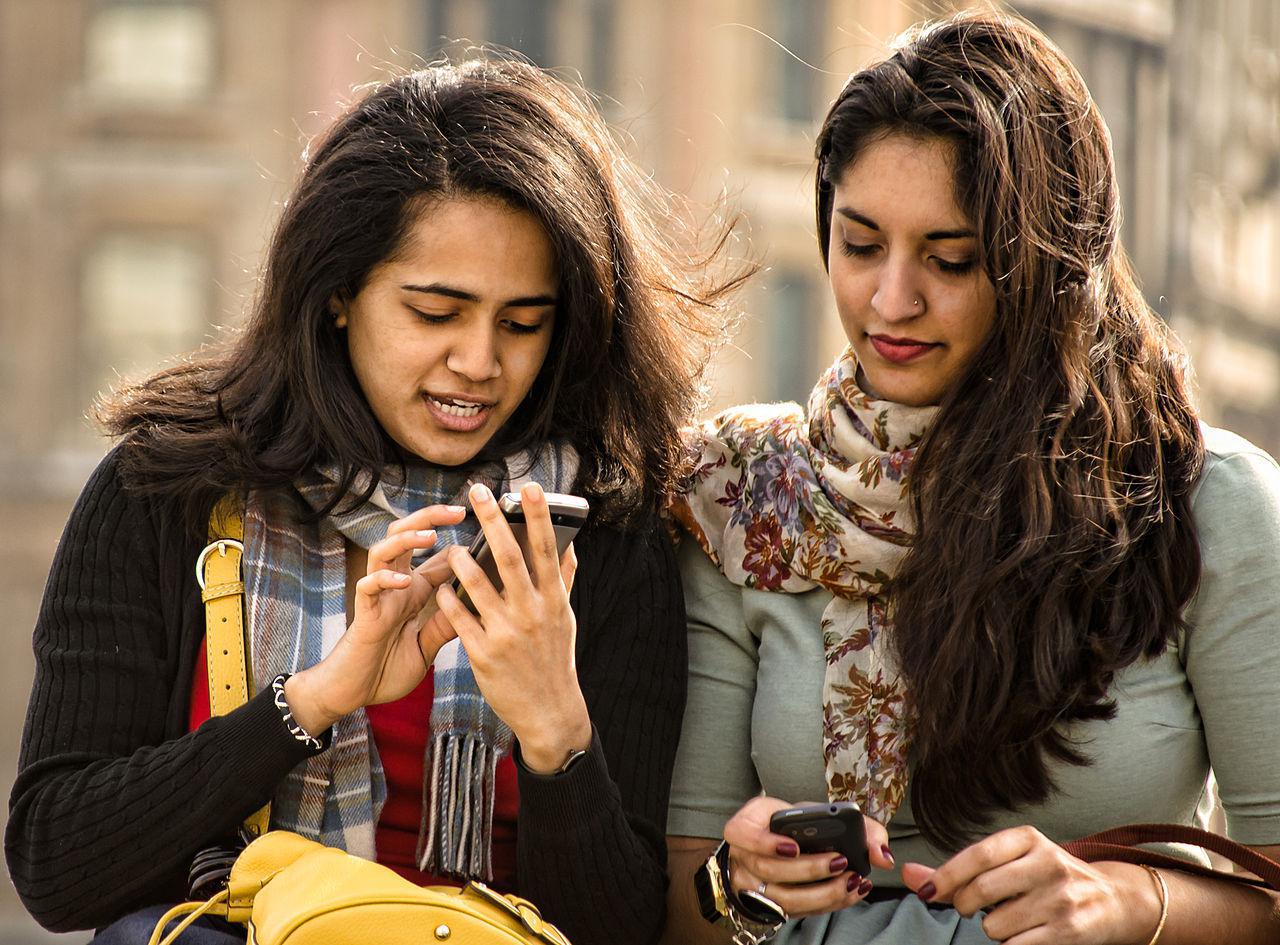 eMarketer
predicted that in 2016, mobile advertising will hit a milestone with $101.37 billion spent on mobile ads. In 2014, mobile ad revenue was $42.63 billion with digital advertisements accounting for 29.4%. In 2016, this percentage will rise to 51.1% of total mobile ad spending.
These numbers exemplify the ever-changing trends in the mobile advertising industry. By the end of the year, mobile ad spending is expected to reach $68 billion with digital ads accounting for around 40%. A few years back this seemed impossible, but with the large global increase in mobile users, companies have started investing in mobile advertising.
This global revolution is bringing new trends to the market. Let's have a look at some of the future trends we expect to see in the mobile advertising industry.
Desktop vs. Mobile
Ad spending is shifting drastically from desktop to mobile. Advertisers see the potential to reach the maximum number of customers through mobile rather than desktop, thus initiating this shift. Big players, like Google and Facebook, are also encouraging this change. Companies and enterprises are constantly keeping track of revenue generated by these influential companies to follow in their footsteps. According to
eMarketer
, desktop ad spending is expected to be $29.89 billion as opposed to $28.72 billion on mobile ads by the end of this year. However, mobile ad spending is expected to be $40.50 billion whereas desktop ad spending would fall to $26.59 billion based on current trends in 2016.
Mobile First
This change has started but is expected to boom in the next few years. Until recently, enterprises and startups focused on developing desktop websites first, with mobile websites coming later. Since the worldwide mobile web users have increased to over 1.2 billion, startups and enterprises are rethinking their strategies. Most of them are focusing on mobile first, thus allocating more space to mobile advertising than before.
Native Advertising
While technology continues to improve our personal and professional lives, advertisers are trying to improve user experience by redefining mobile ads. Native advertising started to make its own space in the ad world in 2014. By the end of 2014, native ad spending was estimated to be $3.2 billion, as per
eMarketer
. The reason is that they are more engaging and less intrusive when compared to banner ads. Another reason for their success is their adaptability. Native ads have a higher number of eCPM rates—three times higher than banner ads, on an average. Native ads lead to a higher number of clicks since they are able to mimic the publisher's site. This is why advertisers are willing to spend money on them.
In-App Will Overpower Mobile Web
Today there are more than 1.5 billion apps on two prominent app stores: the Google Play Store and the Apple App Store, demonstrating the undeniable popularity of apps amongst consumers. To take advantage of this growing market, enterprises are focusing on In-App ads rather than mobile web ads. In a report,
eMarketer
predicted that In-App ad spending would be $29.66 billion by 2016 whereas mobile web ad spending would be $10.84 billion. So, expect to see more advertisements in your apps in the coming future.
Increased Video Advertising
ReelSEO released a report on '
Video Marketing Survey and Business Trends
' in 2013, which revealed the impact of videos on customers. The results: 93% of surveyed marketers use videos for their campaign and 82% confirmed positive results of video campaigns on their business. Companies want to leverage this and thus are testing out various formats that help them reach out to their customers through videos. They find videos to be an interesting format for sharing their stories and attracting customers. Companies want to capture the high eCPMs through this mobile ad medium.
Southeast Asia To Dominate The Ad Market
While the number of mobile users in the west is moving towards saturation, the number is still rising in the east, especially in India. This increasing number is attracting the attention of mobile advertisers from all over the world. With the highest level of mobile penetration and easy access to mobile internet, advertisers are forming strategies around India's young population. This nation presents huge opportunities for revenue.
Acquisitions And RTB
Last year, a boom in the mobile advertising sector increased the acquisition of advertising technology companies. There was also a huge investment on 'real-time-bidding' (RTB). Ad networks either adopted RTB or bought mobile ad exchanges. Some examples are Flurry being acquired by Yahoo, Nexage and Jumptap being acquired by Millennial Media and Namo Media and TapCommerce being bought by Twitter. Based on these acquisitions, it was clear that RTB and acquisitions were on everyone's mind. So, we can expect more of such activities in the near future.
Fight Between OS's
Mobile advertising is dominated by the OS's. Android and iOS are the most loved operating systems in the market today. A recent report by
Opera MediaWorks
shows that Android has around 63% of traffic with around 41% of revenue, whereas iOS has around 28% of impressions with around 52% of revenue. The question is, in this war between OS's, will Windows, Blackberry and Symbian be able to survive? Remember, this fight between OS's would impact mobile advertising as well.
Ads Based On Your Location
Network providers are evolving to meet the expectations of their users. Location-based ads can be the best way to meet this requirement. This feature is currently hindered by lack of accurate location information and inventory to support this data. Products like Apple Watch have shown ways to improve this feature. Experts are busy cracking the code and are working to take this to a new level.
They are already including location based technology, like GPS and Internet of Things to increase real-time ad relevancy. As this improves and evolves, ad spending on location-based ads will increase as well. It is expected that
location-based ads
will increase to $15 billion in 2018 from $4.9 billion in 2014. As the popularity of wearables is increasing, it is expected that by the end of this year, location based ads will claim 25% of total mobile ads.
Technology To Increase Mobile Ad Buys
More and more companies are moving towards programmatic buying. This implies that they can now optimize their media inventory with the help of technology, making tasks quicker and easy. With more programmatic buying, we can expect an increase in mobile ads in the near future. In a report,
Magna Global
reported that global programmatic buying is expected to reach $33 billion by 2017; which would be over 200% growth from 2014.
Retarget Users
Most app companies have one problem: how to track users' behavior once they have installed an app through an ad. This disconnection is not benefiting advertisers and publishers. Since the return on investment on mobile ads is important, there is a constant demand for a post-action data tracking solution. This would add some value to the advertising reports and would help advertisers retarget their users with a different purpose. We can expect developers, tech experts and brands to join forces in finding a solution to these gaps.
Mobile Games To Dominate
Mobile games, over the years, have gained popularity amongst mobile users. They have left social media and music in the dust on the chart of total time spent on mobile phones. As per the report by
NPD Group
, the average time spent on mobile games was around two hours a day in 2014 as compared to one hour and twenty minutes in 2013. Advertisers are trying to leverage this number, as they understand that mobile games provide a unique ad experience. They are efficient in generating user data, and these variables lead to more strategic and targeted ad campaigns that later convert. This means, in the future we will see more ads on mobile games than other apps.
Ad Views Calculation
As mobile advertising is increasing, the tug-o-war between publishers and advertisers is also increasing. Presently, there is no methodology to calculate viewability on mobile. Publishers aim at generating maximum impressions whereas advertisers want maximum views. As a result of this, there is no standard that helps to measure the viewability of an ad. Recently, IAB (Interactive Advertising Bureau), along with other prominent organizations, released '
The State of Viewability 2015
'. These guidelines will evolve along with mobile advertising.
Improved App Promotion
The number of apps may be increasing but the problem of app promotion remains unsolved. It is tough for an app, today, to obtain a decent audience amongst the millions of other apps. Perhaps, leading brands and experts can work together to solve this problem and come up with some better ways to promote apps. The arrival of app promotion and app install ads is just one step towards organizing the entire process. As per
eMarketer
, the app install ad spending for US mobiles was $1.67 billion in 2014, which is expected to be at $3 billion by the end of the year.
Mobile ad revenue is increasing which certainly increases advertisers' return on investment hopes. Market experts are working towards improving user based experience, thus trying to tap into opportunities in the mobile ad sector. These are a few trends that we can expect in the mobile ad industry which, in a way, will change the entire user experience.
Author Bio: Pritam Barhate, with 10+ years of experience in technology, heads Technology Innovation at
Mobisoft Infotech
. He has a rich experience in design and has been a consultant for a variety of industries and startups. At Mobisoft Infotech, he primarily focuses on technology resources and develops the most advanced solutions. Follow him @pritambarhate