Virtual Reality's Many Applications
Written by GoodBarber Team on
Virtual Reality rhymes with enormous possibility. Something Facebook sensed when it acquired Oculus Rift for $2 billion a little over a year ago. But what now?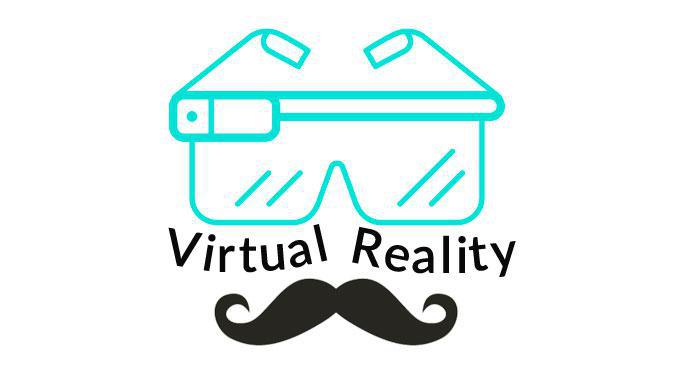 What can we expect out of Virtual Reality aside from the gaming community's expectations. According to the MIT Technology Review: "The dominant way most consumers will experience Virtual Reality will be on mobile devices". A projection which encouraged us to have a look at the future of VR. Are you coming with us?
VR headsets democratized
Wearable devices
haven't yet said their last word.
The piece of news which sparked our interest?
The New York Times
will be sending over 1 million Google Cardboard headsets to subscribers, the weekend of November 7-8 (according to
Business Wire
).
The New York Times
VR app, available for free, will be released on November 5, on Google Play and the App Store.
The New York Times
is taking digital storytelling to a whole new level with the promise of an immersive experience, through a film entitled "The Displaced", revolving around the global refugee crisis.
"Our Magazine team has created the first critical, serious piece of journalism using virtual reality, to shed light on one of the most dire humanitarian crises of our lifetime
." Dean Baquet, executive editor, The New York Times.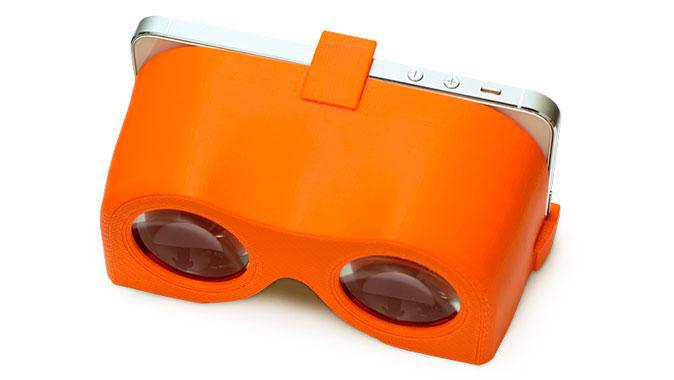 © The Verge
The biggest change as of late, is certainly how VR headsets have become more affordable. With a smartphone already at hand, all you need to acquire, for as little as $30, is a
Google Cardboard
headset, or even make one yourself (Google has released a DIY VR headset kit for $20). With access to a 3D printer,
The Verge
has demonstrated how to create a sturdier version of the headset. The point is: the technology seems to be here to stay, what it is waiting for is applications!
As for the Oculus Rift, its Development Kit 2, currently sold out, even if only intended for developers, costs a "mere" $350 (a considerable difference from $1500 for the Google Glass). This gives us an estimate as to what the budget for the consumer product might range between. Sure the headsets are still cumbersome but as they become more available and affordable, it really is up to app developers to come up with new ideas.
Virtual Reality uses
What could these new ideas be? Aside from gaming, what are the actual possibilities of Virtual Reality? Facebook, when it acquired Oculus Rift, clearly stated how it hoped to see VR become a part of everyday life. In Mark Zuckerberg's own words: "Imagine enjoying a court side seat at a game, studying in a classroom of students and teachers all over the world or consulting with a doctor face-to-face – just by putting on goggles in your home." (
Facebook
)
This Summer, Birchbox Man pick
ed up on the trend with its
August box including a VR viewer, as you can see above.
Lowe's Home Improvement has also taken to VR to help customers visualize remodeling projects, with its
Lowe's Holoroom
.
The project was introduced in two Toronto-area stores in 2014.
Visualizing a home improvement project isn't always easy, but with virtual reality coming to the rescue this is trouble from the past!
VR is already revolutionizing medicine: with surgery simulators for instance, but also new perspectives for exposure therapy, to help patients deal with fears with VR experiences… Plus, think of the opportunities for the disabled: in April 2015, the Laval campus (France) hosted the JHRV (Scientific Day for the Disabled and Virtual Reality).
Finally, is Hollywood the next big step? With the release of
Henry
's trailer, a short film by Oculus Story Studio, the technology seems to take a new turn. As stated on the
Story Studio Blog
, "What sets VR apart is the feeling of being present". The ideas is to emphasize empathy, make the story look less scripted: "Henry performs as if he's real". Remember the feeling we had as kids when we believed characters in the movies were real?
Henry
the hedgehog aims at bringing that feeling back.
According to the
MIT Technology Review
once more, "Film could play a major role in selling the technology to the public". Something we are curious to discover. Incidentally, the
Henry
short will be available for free when the Oculus Rift comes out in 2016. We are curious to see what the spinoffs will be. With broader acceptance of VR hardware, consumers are starting to expect it. It is up to marketers and businesses to come up with brilliant applications. It is therefore an
App trend
to look into, now more than ever.
Tell us, what are you hoping Virtual Reality will bring to life?