What does the V4 mean for resellers?
Written by GoodBarber Team on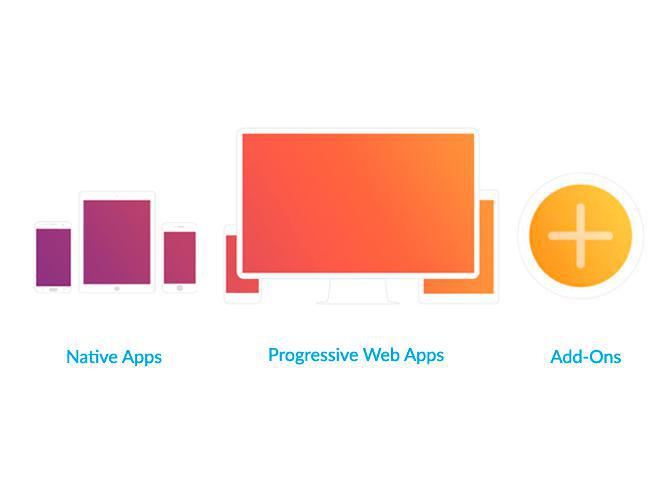 You've most likely noticed that recently there have been some big changes here—we're thrilled to announce the release of the V4, the result of months of brainstorming and hard work to implement this big update. Maybe you've already tested the backend or maybe you've just seen the buzz everywhere; either way we know you have a lot of questions.

What's new in the V4?
If you haven't seen our new baseline, here it is : Websites are out. All you need is an App. What's this all about? With GoodBarber 4.0, your customers are able to reach a greater audience. The new Web App is a true cross-device progressive web app that is 100% adapted to whichever screen it finds itself being displayed on—a concept we've covered a lot recently. By combining native apps and progressive web apps, you can now deliver the best projects to your customers.


The Web App has been built with a Mobile first UI mindset, because mobile and touch screen UIs are shaping the modern web. It led us to introduce new concepts and add more flexibility into GoodBarber. The end results are the Home, the new NavBar and the new Browsing Modes .

Unlimited push notifications / Unlimited add-ons
In the new pricing structure , resellers are the only one's who can benefit from :


Unlimited push notifications
Unlimited add-ons

The unlimited add-on package allows you to pay one single fee to add a certain add-on to as many applications in your reseller account as you'd like.

This new pricing includes also everything that it did before : unlimited apps, white label feature, reseller dashboard, etc.

What happens with my current and future projects?
For now, nothing has changed with your existing projects. They are and will remain in V3 until further notice. We are building a tool to migrate V3 projects into V4. As soon as it's ready, you'll be able to select the projects you want to migrate. Eventually, all your projects will have to be migrated into V4, but you have plenty of time to learn how to use GoodBarber 4.0 before that. Once the migration tool is ready on our end, we will be sure to give you sufficient advance notice so you can make the necessary arrangements with your team and clients in terms of getting accustomed to the new version and providing any training needed.


If you're ready to start using the V4 and want all of your apps from here on out to be created in this updated version (which we recommend), you need to create these new apps directly from www.goodbarber.com/create/ . They can then be added into your reseller account. Having a mix of V3 and V4 apps in your reseller account is not a problem.

You can also continue making new projects using the V3 backend, only if they are created directly from your reseller dashboard .

What are the changes regarding pricing?
Everyone's #1 concern! You may have seen that we've changed the reseller subscription pricing to $240/month (monthly plan) or $2400/year for the annual plan (which has a monthly breakdown of $200).

If you were one of the first 1000 subscribers who signed up for the guaranteed lifetime price of $200/month, you may continue paying this price, and will be able to create new apps in and migrate current apps to the V4. The only things you are not entitled to are free unlimited push notifications (the 500,000 per month, per app limit will remain) and the option to purchase unlimited add-ons. If you want either of these things, you'll have to start paying the new price.

Cloning feature
For those of you who have purchased the app cloning tool, pay attention. Your source and target apps need to be using the same version, which means you can only clone a V3 app into another V3 app, or a V4 app into another V4 app. It is not possible to to clone a V3 app into a V4 app.

Get started!
That's all you need to know! Time to
dive into the new version
and rethinking your strategy—there's no doubt that the V4 will be a major asset in upping your agency's game.