What's New Today? Give your "About" Section a Brand New Design!!
Written by katrina bertacci on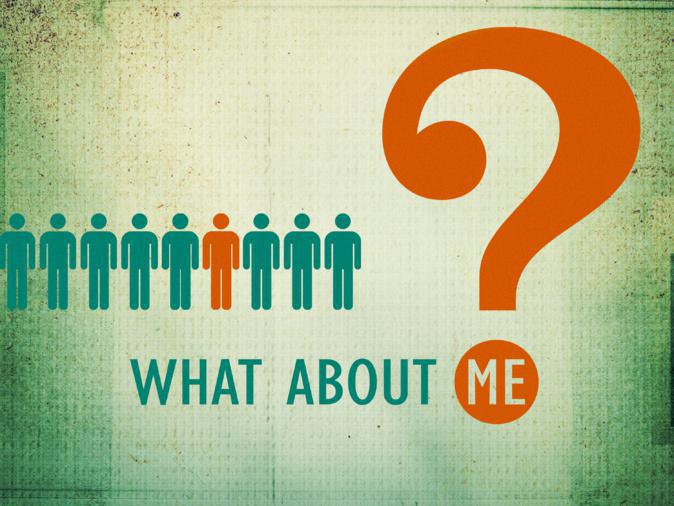 Luckily it's Friday again :)
We are adding more and more new features to GoodBarber and we like to present them to you on Friday so you can start get off to a good start in the weekend.
I've noticed very happily, that most of you don't wait for Monday to try out these new sections and features :)
When I introduced the Contact Us section, I had anticipated that we were working on a new design for the
About
section, where you can put information about yourself, your team or company.
Maybe some of you have noticed that this section already exists since about a week in your backends. So lets not wait any longer to explore it in detail!
How can you add it to your app?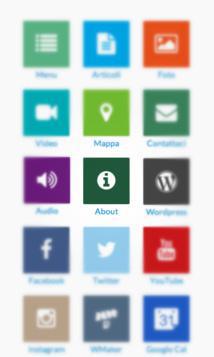 Just like for any other section, you can add the About one by going in Content > Your sections > Add a section.

It's extremely easy to create your own personal page!
Do you remember how this section had to be configured in you old backend?
Well, forget that completely!!

The new interface does not require you to add any HTML code at all; It's now very similar to a CMS section, it allows you to add a personal description and a description of your project just how you would write an article. You can also add photos, videos, quotes.... it's all very intuitive now.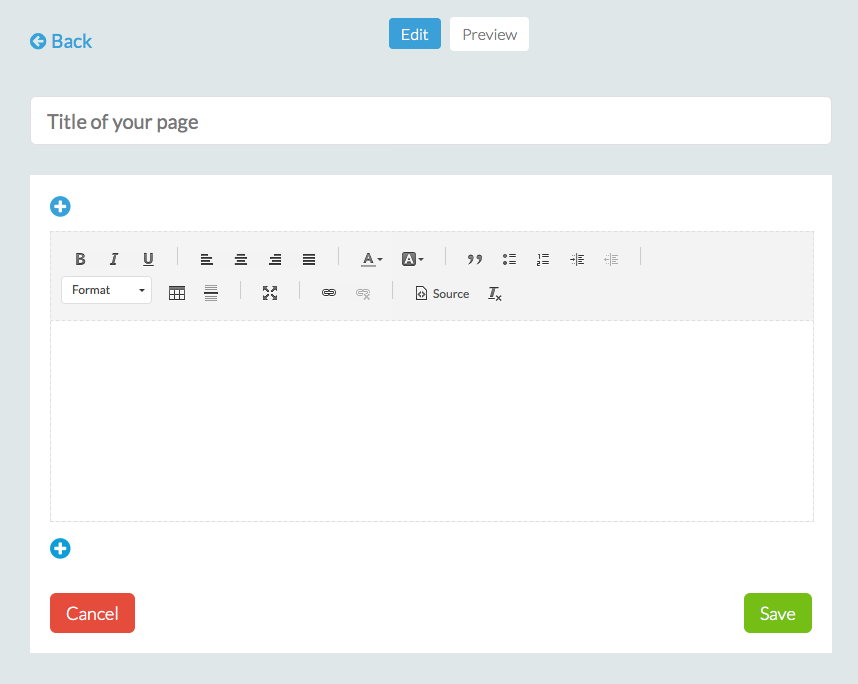 3 new templates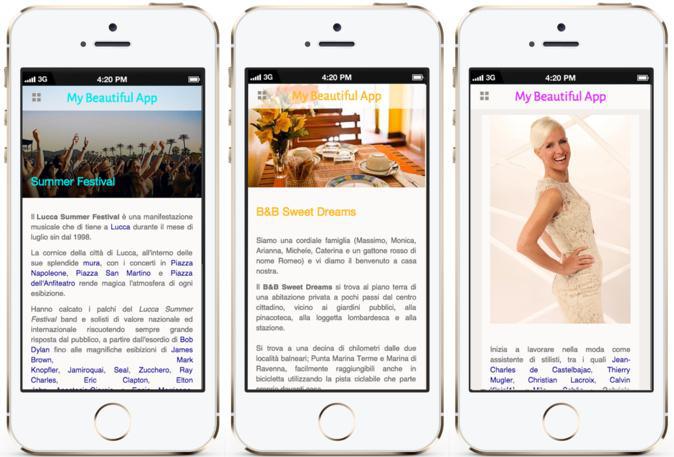 Let's not forget the best part....

It's not acceptable anymore to have just one template per section! Right? :)

So here are 3 different ones! All designed to properly highlight the most important elements of your content.
To choose or modify a template, as usual you have to go in Design > Advanced and click on the section to put your creative touch on it.

I hope you like this new release and you decide to include it right away in your Beautiful App!

Have a nice weekend :)