What Type of Apps are in High Demand?
Written by GoodBarber Team on
What kind of apps are most popular? Socials, Delivery & Transportation in the Top 3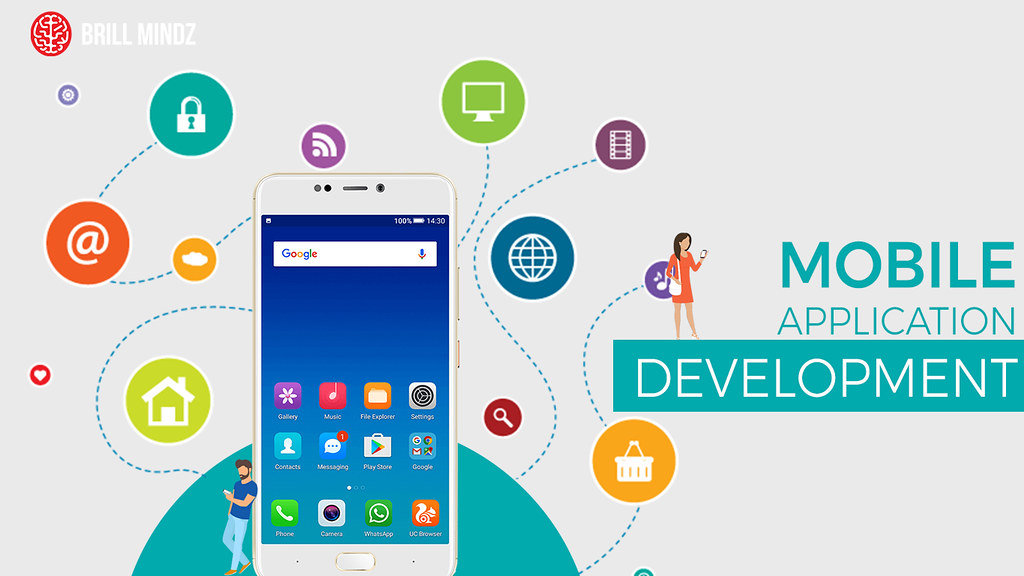 Mobile apps are the ultimate when it comes to convenience. You can order dinner, catch a ride, become the highest scorer, or find a significant other all without looking up from your phone. Some research says that global app revenue is expected to hit $693 billion in 2021, and it's steadily growing year over year. In other words, the industry is worth a lot — and it's only growing.

We wanted to learn more about what types of apps are experiencing the most demand and growth. What types of apps are most popular, most downloaded, most used? The statistics might surprise you.
Let's dive in.

5 Types of Apps in demand
Mobile apps offer the world in the palm of your hand. You can do everything from an app, from ordering your groceries to ordering a ride to the airport.

In particular, mobile on-demand apps are on the rise. Why? Simple: The demand is skyrocketing. When users want something, they want it now. Thus, mobile apps cater to a population that wants everything they need right at their fingertips, available at a moment's notice.

1. Social Media
If you have even one app on your phone, it's probably a social media app. As of January of 2021, Facebook reigned supreme with more than 2.7 billion monthly active users (and growing). It would be remiss of us not to mention TikTok, though, which grew its user base in the United States by 85.3% over the last year.

We know what you might be thinking: What about all the people using social media on their desktops? According to research, 99% of social media users access these platforms on their phones, and 78% use their phones exclusively . In other words, social media use and apps are inextricably linked.

2. Food Delivery
We've all had those days where we didn't feel like cooking or going to the grocery store, so we just "DoorDashed it." Food delivery apps are raking in billions of dollars each year, and the pandemic amplified that. MarketWatch says that DoorDash, Grubhub, Postmates, and Uber Eats pulled in $5.5 billion in revenue (combined) between April and September of 2020. This was more than double what they did in revenue during the same time period in 2019.

The trend isn't cooling off. In a 2019 survey conducted by Zion and Zion , nearly half of the respondents said that in the last three months, they'd ordered from a food delivery website or app one or two times. And the numbers have only continued to climb.

Food delivery apps are giving restaurants a run for their money, offering a more convenient way for people to get the meals that they want. And even with additional charges and delivery fees, hungry users are willing to pay the extra cash to have it delivered to their front door. These types of apps aren't going anywhere anytime soon. More than likely, they're here to stay — for good.

3. Transportation
Accessing outside transportation used to limit you to taxis and buses. Thanks to on-demand mobile apps, we have new options — like Uber and Lyft. The on-demand service means that in just a few taps of your smartphone, you can have your own personal driver arrive at your location and get you to your destination, for a decent price, too.

Don't underestimate the popularity of these types of apps. In the middle of 2018, Lyft was valued at $15 billion . Uber is nothing to scoff at, either. The app has an estimated 90 million active users . And aside from a dip during the early stages of the pandemic's shutdown, ride-sharing apps are seeing pretty steady growth.

4. Healthcare
Mobile health, also referred to as mHealth, is climbing the ranks. Users are increasingly turning to mobile apps for childcare, diagnostics, home care, and data storage. In addition, some of the most popular types of mHealth apps are mental health tools, maternal care, chronic disease management, medical calculators, and educational/informational resources.

Users aren't just patients and other individuals, either; it's also medical professionals. 40% of physicians think that mHealth apps could cut down on in-office visits . 93% of physicians say that these apps can improve patients' health. And 74% of hospitals that already use mHealth apps to collect patient data run more efficiently.

5. Gaming
If you've gotten sucked into mindless gaming apps for hours on end, you're not alone. Nearly a quarter of all apps downloaded are games (21% for Android and 25% for iOS), and games account for 43% of all smartphone use. These types of apps were projected to rake in $76.7 billion by the time 2020 came to a close — but it exceeded that. The number of players continues to climb, and in 2020, the industry pulled in $77.2 billion, making it one of the highest performing industries globally .

Among Us is one of the most popular mobile games right now, with more than 12 million reviews on the Google Play store.

Rising types of apps : Dating and Adult Grocery
This list certainly isn't exhaustive. There are other types of apps that are seeing major growth. Dating apps are a hot commodity, with about 66 million users on Tinder alone . Productivity apps make up one of the most popular categories of apps . And by 2022, research suggests that there will be approximately 30.4 million adult grocery app users in the United States.

The numbers don't lie, and you can't argue the data: Mobile apps will only become more prevalent year over year. The revenue is undeniable, and the user base is surpassing what many of us thought possible. Needless to say, apps are the future.