Why installment payments are right for your eCommerce app?
Written by Marie Pireddu on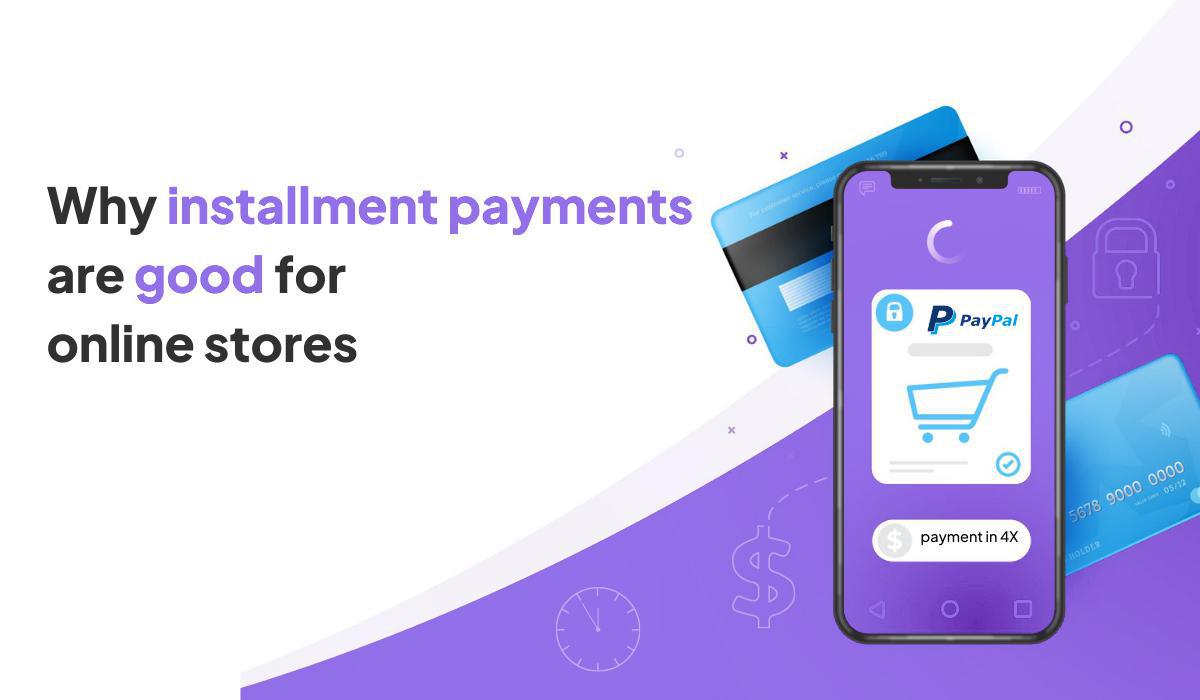 Buy now, pay later (BNPL) is becoming more popular, thanks to the seismic shift the retail industry has experienced over the course of the COVID-19 pandemic.

As a result of movement restrictions and lockdowns, changes in consumers' financial circumstances, and new regulations retailers have to follow, customer behavior has changed.

The impact is apparent in every aspect of consumer behavior — from what and how they buy to how they pay. For many retailers, customers have gone from a fairly predictable demographic to more of a moving target.

BNPL is a magnet that you can use to attract customers to your e-commerce business. And since revenues have become more uncertain, retailers are looking for new and creative ways to attract customers. Let's look at the advantages of offering this type of payment plan to your audience.
But first, a little refresher: what are installment payments?

The option of "Buy Now, Pay Later" (BNPL) has been around for many years so it's accumulated a number of descriptions. Some of the terms you may have heard include installment payments, shop now pay later, pay in 4, or deferred billing.
Whatever the term used, they all ultimately mean the same thing: consumers get to buy a product, pay for a fraction of the total cost of an item up front, have it delivered, and make payments over time. Installment payments are generally paid in three, four, six, or 12 months until the total value of the order is paid off.

What it means for you as an e-commerce business is that you still get paid in full through a partnership with a financing company. It produces a win-win for you and the customer because you get paid right away, but they can pay over time.

5 reasons to offer installment payments
1. Increasing sales:
Customers love flexibility when it comes to paying for purchases. Businesses that offer flexible consumer credit options like BNPL generally see their average order value
increase 15 percent
. For big-ticket items and other large purchases, flexible payment options can be the difference between a low or high cart abandonment rate on large purchases. In one study,
30 percent of shoppers
said a flexible payment plan option meant the difference between making a purchase and forgoing it. Whenever a payment system helps a retailer increase sales, it's worth considering.
2. Attracting new customers:
An increasing number of millennial consumers are using debit cards rather than credit cards for purchases. However, even though credit card use is declining among this demographic, you can still offer flexible payment options.
Apps such as
PayPal
are on the rise among this same group. Younger consumers want flexibility in payment options without being locked into high-interest rates and revolving balances.
3. Building trust:
You've developed an excellent content marketing strategy for your e-commerce business, you're getting plenty of new people to your site, but no one's buying. Enter BNPL. Purchases can now be made with less commitment up-front, leading to a better customer experience and increased trust in your business.
Use BNPL to develop a growing relationship with consumers. Once customers know and like you, they start to trust you. Once they trust you, they'll stick around and come back to buy more.
4. Decreasing cart abandonment:
Six percent of people browsing for products abandoned their carts because of a lack of payment options. The number one reason is for extra costs above their purchase, such as shipping fees.
Providing all the information consumers need up-front in order to feel confident making a purchase is vital. Creating the confidence that they will get their money's worth and transparency around what they can expect when they check out will improve customer satisfaction.
5. Increasing customer lifetime value:
Customer lifetime value (CLV) is the total amount a person spends at your store over their lifetime as a customer.
With the increasing cost of earning new customers, keeping your current ones is more valuable every day.
Not only will BNPL allow your customers to extend their payments over their chosen period of time, they'll also be engaged with your company longer. This ultimately leads to better customer retention rates.
With Buy Now Pay Later options, you'll develop trust, brand loyalty, and encourage repeat purchases
How to offer installment payments in your GoodBarber eCommerce app?
In your GoodBarber eCommerce app, one of the payment providers available is PayPal
.
Which is great news as
PayPal
gives the option to businesses to offer their customers to pay in 4X installments.
This is already included in PayPal checkout and comes with no extra fees for you.
If you have a PayPal account and have activated this payment gateway in your app, get in touch with PayPal to verify that your account fulfills their requirements and is eligible.
If you are eligible, during checkout, when your shoppers select PayPal as a payment method, the 4X option will be displayed.
As simple as that!
The whole process is managed by PayPal. You can find more info on their
website
.
With GoodBarber and PayPal, you have now the opportunity to offer another mode of payment to your shoppers.