Windows 11 Unveiled: Now Run Your Android Apps On Windows
Written by GoodBarber Team on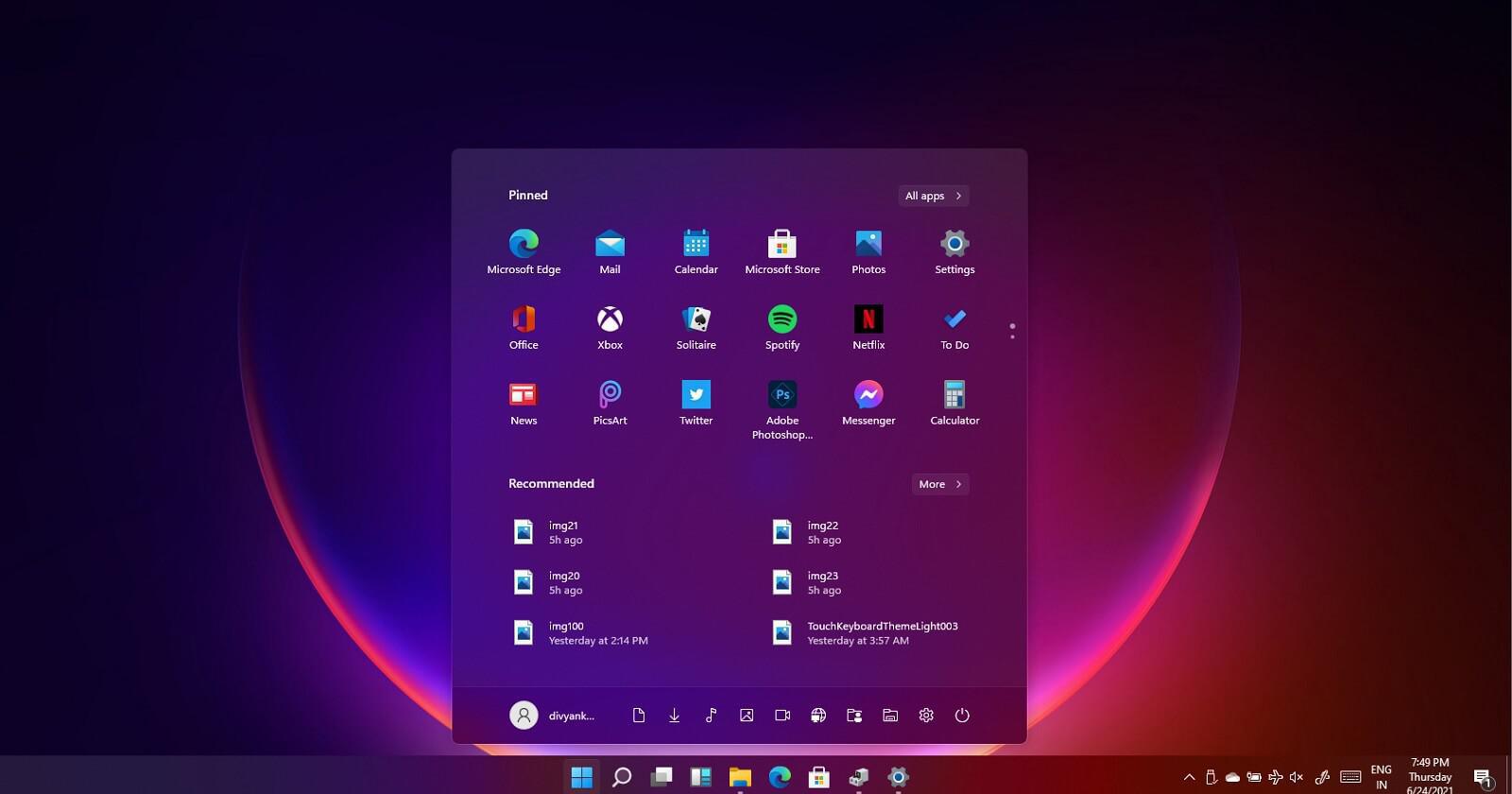 After a gap of nearly six years, Microsoft has unveiled the next Windows OS, the Windows 11. The "next generation" operating system comes forth with a plethora of new features and design changes, primarily letting the users run Android applications on their Microsoft Windows desktop. Users can also configure multiple desktops with the new Microsoft Windows 11, much like Apple's Mac.

Here's a sneak peek into the new Windows 11 OS.
Run Android Apps On Your Desktop
The next big Windows update announcement of Windows 11 is much more than just a new OS. Microsoft has taken huge strides and set a novel direction for application development and distribution with its new Windows Store. Windows 11 boasts of an all-new Microsoft store with a broader catalog of in-house and third-party applications.


The critical announcement here is that users will be able to, for the first time, download Android applications through the app store, for which Microsoft has partnered with Amazon. Therefore, users will be able to easily download popular apps such as Tik Tok, Disney+, and Visual Studio right from the app store. Moreover, users can also install applications from the web using the new "pop-up" store.

Microsoft Windows 11 For Developers
Microsoft also unveiled a collection of features for application developers. The new Microsoft Store allows developers to publish apps regardless of framework and packaging technology. These include Win32, .NET, UWP, Xamarin, Electron, React Native, Java, and even Progressive Web Apps (PWAs). These apps will run on the systems using a new "Intel Bridge" compiler.

However, this feature will not be limited to Intel systems but will also run on AMD and Arm-based systems.

Microsoft's new update also brought positive news for developers, with new revenue-sharing terms. While the Microsoft Commerce platform offers competitive revenue share terms at 85/15 for apps and 88/12 for games, developers will also have an option to bring their own or a third-party commerce platform. In such a case, Microsoft will not charge any fee, while developers will be able to pocket 100% of the revenue. This feature will be available to developers from July 28, 2021.

Changing Application Landscape
The new Microsoft Windows 11 is ground-breaking for application developers and users alike. For users, it removes the requirement of third-party emulators such as Bluestacks, Genymotion, MEmu, and Nox to run Android applications on a Windows desktop. With the new app store and guidelines, users can easily enjoy their favorite applications without any performance issues. Moreover, this will gravely reduce the security risks that many third-party applications bring.


On the other hand, developers now can build and publish apps to a whole new audience without worrying about the framework and packaging technology. The Windows App SDK (formerly known as Project Reunion) is also being touted as the next generation of the Windows SDKs, helping developers use Windows 11 as the starting point for a new set of SDKs and APIs. Moreover, apps now have access to a mammoth audience, as over a billion devices run Windows. This new user base can prove to be highly profitable for brands, especially mobile-only e-commerce brands.

Other Exciting Features To Keep An Eye Out For
Here are some other cosmetic and configuration changes that you need to keep an eye out for in Windows 11:

The Start Menu has been given a new look and is now center-aligned with dark mode capability. Live tiles are now gone, and in place, a rearrangeable grid of icons will be available to the users. Pinned and running applications will also be centered, with a new range of animations to view while working and clicking.
Now, get personalized updates with a new widget window right at your disposal. Get all your favorite widgets in one place with real-time information.
Following its addition to Windows 10, Microsoft Teams chat will be built-in in Windows 11 for easier access, citing the growing remote working culture
Windows 11: enhanced performances
Microsoft is also claiming that Windows 11 will offer a 40% performance boost as updates will be smaller and run in the background. This means that your work will not be hindered by updates, as has been the case in the Windows 10 operating system. It will also offer a touch-optimized experience with gesture availability for smoother use. Users will also get support for touch pens and voice typing.

How And When To Get Windows 11
While a preview is now available to Microsoft Insiders, the general user might have to wait to get their hands on the new Windows 11. While it will be available this holiday season as a free download for existing Windows 10 PC owners, If you are looking to upgrade Windows 10 to Windows 11, make sure you know the new system requirements as put up by Microsoft.


For starters, you will require a 64-bit processor to run Windows 11, as 32-bit is not supported. The RAM requirements have been increased to 4GB, doubling it from a 64-bit Windows 10 machine demand. While the system requirements may seem confusing, users can download the Microsoft PC Health Check tool to check if their Windows 10 PC can run the new Microsoft Windows or not.