World Cleanup Day 2018 - GoodBarber participates in cleaning up the planet
Written by Christophe Spinetti on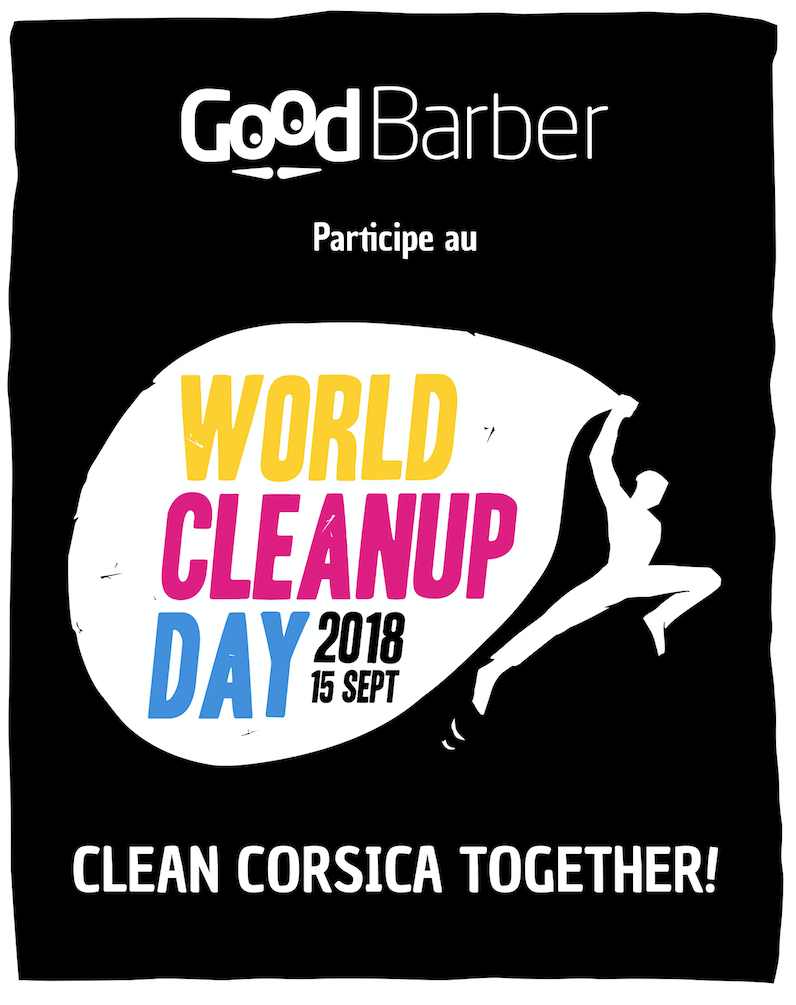 Over 13 million people in 144 countries participated in World Cleanup Day this September 15th. Initiated by Natacha, our iOS developer, the GoodBarber team got together to be a part of this worldwide event. We chose to clean up the roadside area of one of the main highways in Ajaccio, where our headquarters are located.
What is World Cleanup Day?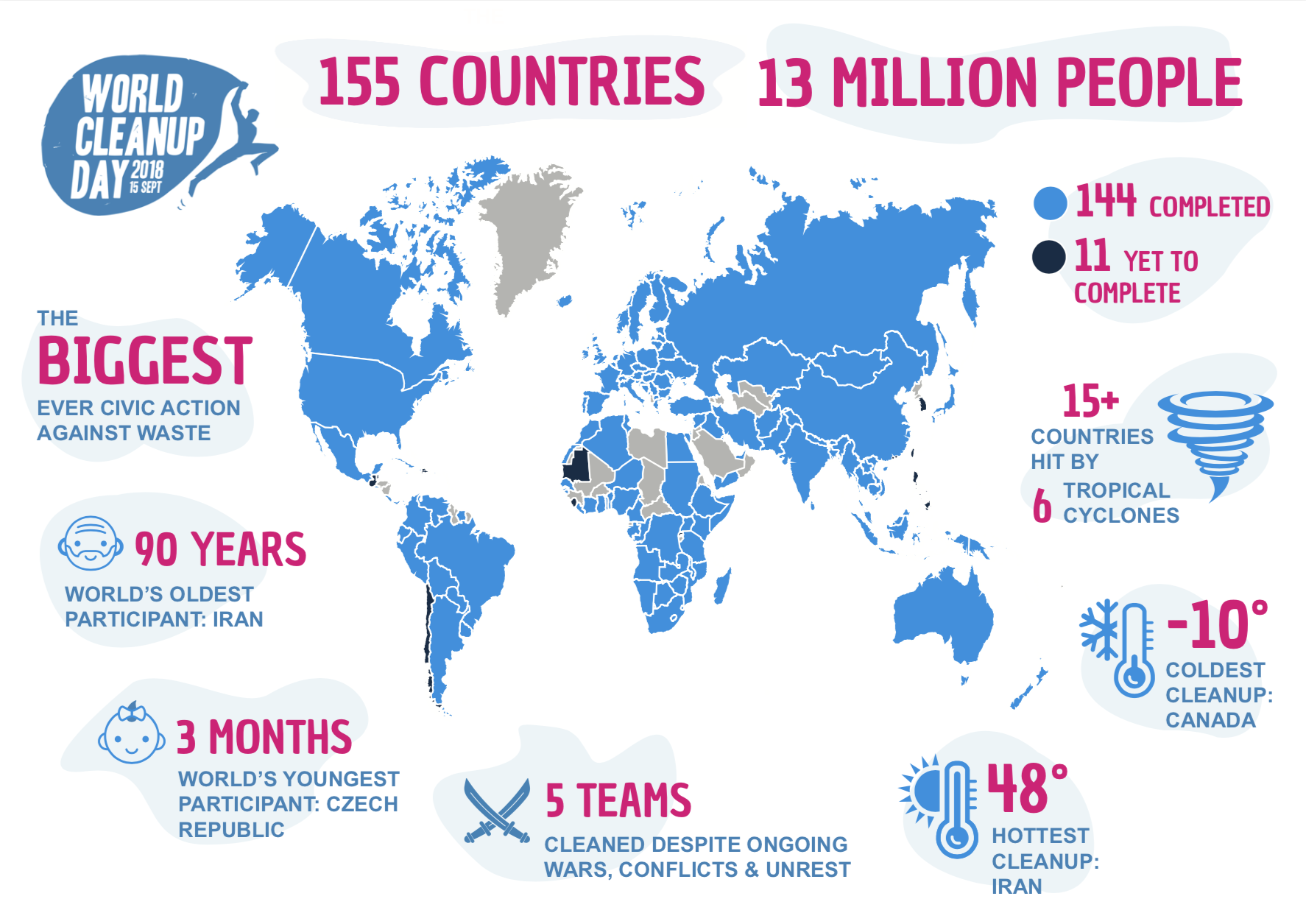 We live in a world that is literally crumbling under waste. Each year, the world population generates close to 4 billion tons of different types of garbage. The
World Cleanup Day
movement started in Estonia in 2008. Its goal is to unite society around a common project: one day spent cleaning up the planet's garbage.
What are our everyday actions?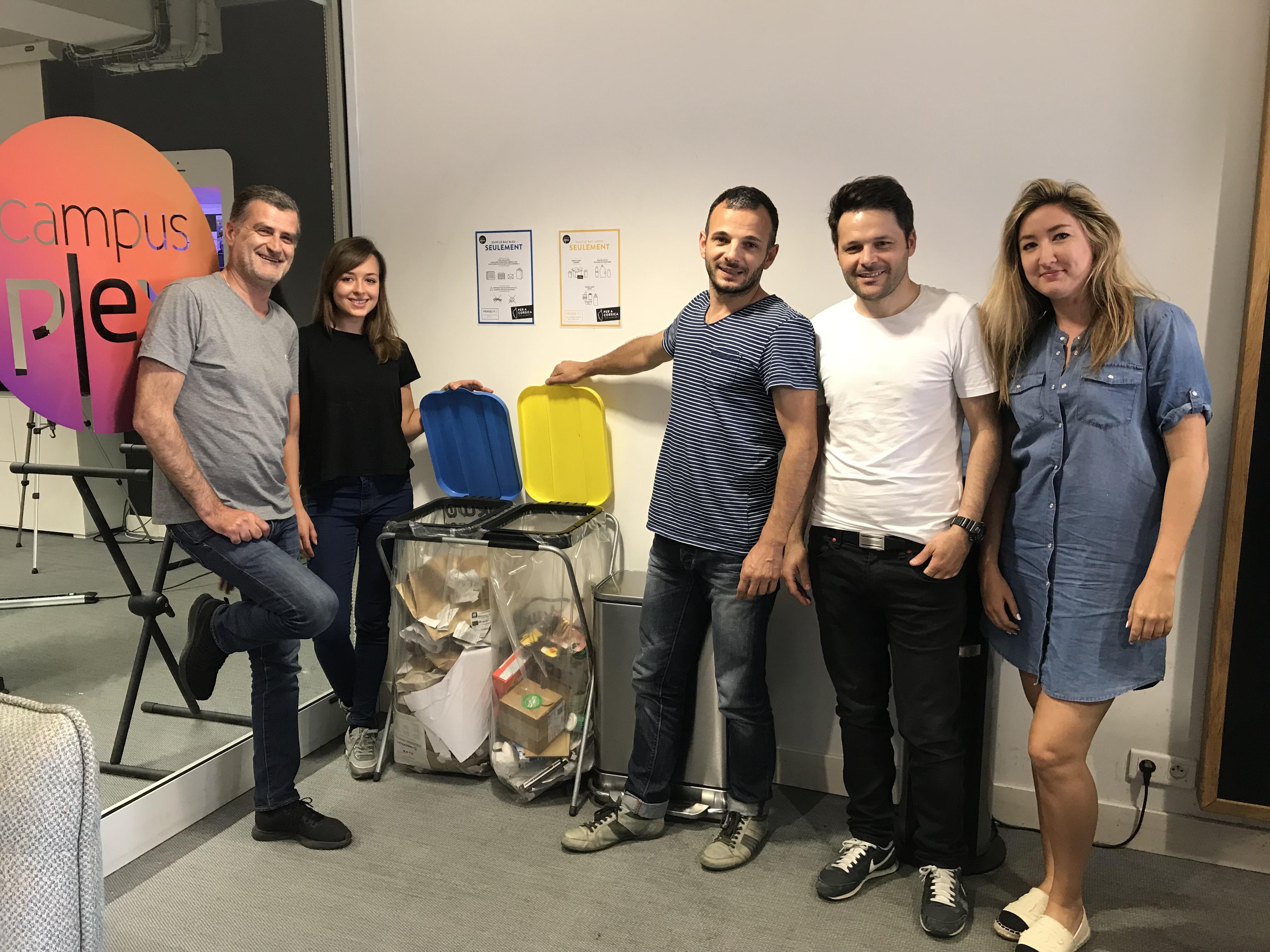 At CampusPlex, GoodBarber's headquarters, we've always put in place various methods to limit our waste and carbon footprint. Our team is very environmentally concerned, and our everyday office life reflects this.

Waste recycling
Our offices no longer have individual garbage cans. Instead, we have waste collection points installed in several spots around the open space, allowing us to sort all packaging, including glass, cardboard, and paper. Jérôme, our COO, has created visual guides so that everything is clear. We also recycle batteries and electronic waste. We make regular trips to the city's dump to drop them off.

Drinking glasses
We don't use any disposable cups for coffee or water. We also have reusable plates and silverware for those who eat at CampusPlex. Coffee is made in a grain machine equipped with a mill, which means no more metal or plastic pods. The machine generates coffee grounds, which we use as fertilizer for our plants.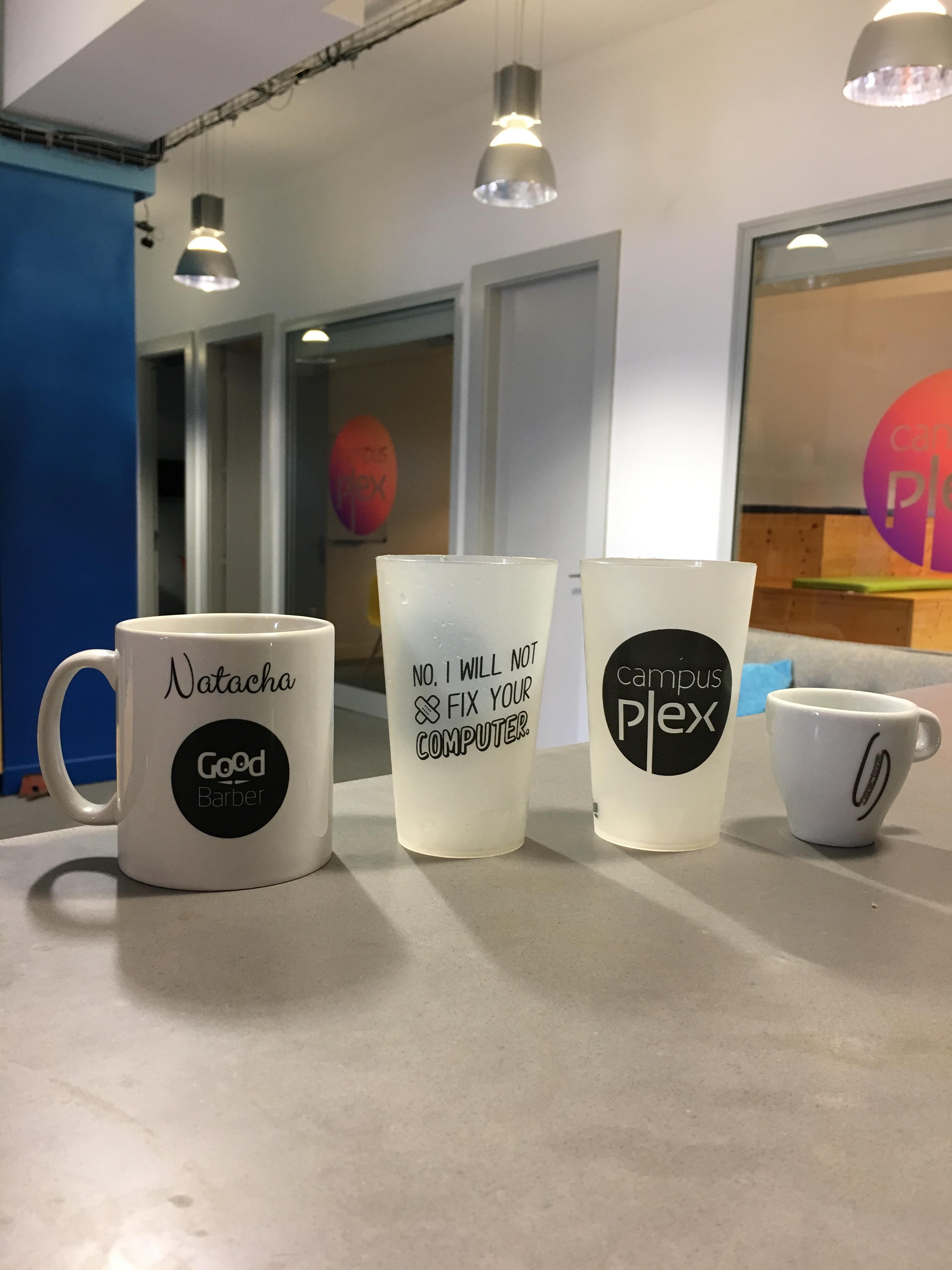 Methods of transportation
Our office is located in the city center. Most of the team members walk to work. Our goal is to encourage employees who come by car or scooter to shift over to electric propulsion, which is why we've installed a charging station in front of CampusPlex.

Vehicle sharing
GoodBarber has provided two vehicles for employee use: one electric car and one electric bike. The bike, ideal for shorter trips, allows us to avoid taking an entire vehicle just for grocery shopping nearby. The car, which is useful for longer trips, lets us get around all over Corsica (and beyond) without polluting.

Technical platform
As far as our servers go, all non-video storage uses SSD, which means disks based on flash memory. This is ten times quicker in terms of accessing files than classic disks, but it's also more ecological because they consume three times less electricity than classic disks with the same capacity do.
On our clients' side
More than 30,000 applications are hosted with GoodBarber. We have clients of all types, but many are very involved in preserving the environment.
James, who is the photographer for Google Maps and Google StreetView, is very concerned with the deterioration of the environment in Florida. According to him, the population increase has triggered an increase in industrial and agricultural activity. In addition to global warming, these factors have largely contributed to the increase of water pollution in his region. He decided to team up with scientists to create
an application with GoodBarber
to grow awareness around this situation and raise funds for it.
If you also have a GoodBarber app related to an environmental action, let us know:
www.goodbarber.com/contact