Your app. One single payment. Nothing else.
Written by Marie Pireddu on
Discover our new One-Time offer!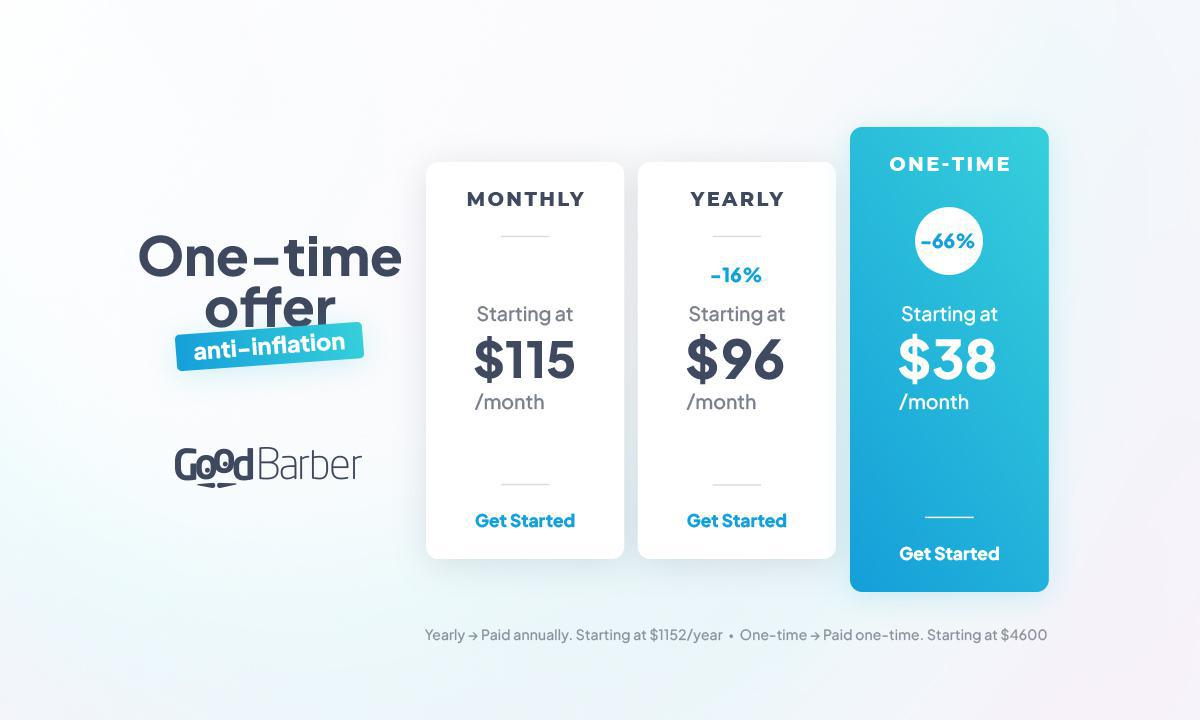 Paying for your app in one go, without any additional subscription, is now possible with the One-time offer.


We'll first let our CEO Sebastien Simoni explain the idea behind this brand-new offer :
"We have always been committed to helping our customers achieve their projects in a sustainable way. We are therefore very proud to launch our new One-time offer. We are convinced that this offer will be a real breakthrough for mobile app creators who want to reduce their long-term costs and benefit from the best of technology. In a context of inflation and general price increases, it was crucial for us to help our customers protect themselves from inflation. That's what we've done by choosing to offer a more cost-effective solution."
Why choose the One-time License?
This unique offer allows you to pay once for your mobile app and enjoy all the benefits of the platform for 10 years, without a subscription and major perks:


The One-time offer is an ideal solution for mobile app creators looking to save money in the long run. Customers who opt for this offer can save up to 66% compared to monthly subscriptions, which is a significant saving to get your project done.

On top of that, the price is locked, which means you are protected from inflation, and your app is yours for 10 years.

Stability and peace of mind
With the One-time offer, you also get all the benefits of GoodBarber, such as advanced features, including paid extensions and regular updates, and the assurance of having a state-of-the-art app. If you're looking for a long-term perspective for your project, buying a license will save you money compared with a recurring subscription. This license gives you the stability and security you need to manage your mobile app peacefully over the long term.


As for our other monthly and yearly subscriptions, one license = one app. If you wish to create more than one project, have a look instead at our Reseller One-time offer

The One-time offer is available now on our website > Pricing page> see details of each category (Content, eCommerce, and Reseller). You can purchase our GoodBarber's One-time offer by Wire Transfer or direct debit.

Pricing starts at $4600.




Additional fees: To submit apps to the App Store and Google Play, you need to register as a developer directly with Apple (99€/year or 299€/year for the Apple Developer Enterprise Program) and Google (25€ lifetime). Your Progressive Web App requires no additional fees to create and publish.

Learn more about this offer