5 actions to take to promote your mobile app creation agency
Written by Christophe Spinetti on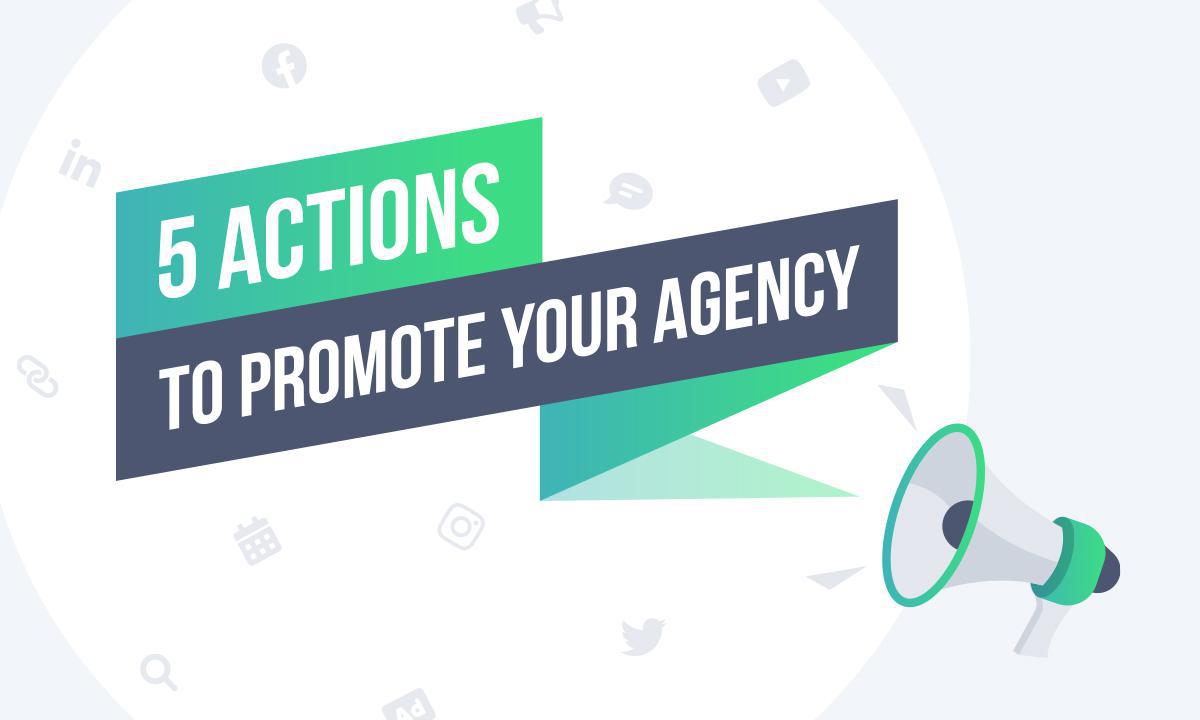 Whether you are an experienced or a new app reseller, you're constantly looking for new clients to resell apps to. In this competitive technological world, you need to find out which target to reach first and activate the different channels that will allow you to create awareness. Here are 5 actions to take to promote your app creation agency.
​1/ Organic Search (SEO)
To find leads and clients to resell apps to, you need to have an online presence. Ideally, you should have a website that showcases your services with a "blog" section that will allow you to express yourself on broader topics around your industry. The goal here is to try and make this blog and site stand out in the search results of your leads. If you don't have a website and/or blog, you can create a PWA (Progressive Web App) from your Dashboard Reseller and share your content on the web. GoodBarber's CMS option offers you an ideal solution for this project.
SEO (Search Engine Optimization) is a vast, complex and long-term field. It's impossible to cover all aspects of SEO in a single chapter. Nevertheless, we have to start somewhere. To summarize, SEO is first worked on the technical aspect and then on the quality of the content of your site and your blog.
The technical aspect
On the technical level, without going into detail, your site must be perfectly functional. You can't neglect the optimization of your technical structure (tags and metadata), the response time of the site, the absence of "broken" links, the presence of a "sitemap" and having a responsive version (mobile). If this is not your job, you can call on a professional to ensure that the site is optimal at the technical level.
Semantics
Next, we'll focus on the semantic aspect. For this, you must think about all the texts on your site. Indeed, your texts are indexed by search engines. The search engine will display the result that it considers the most relevant according to the user's request.
You should ask yourself the questions that your potential clients are asking when looking for an app creation agency. Tools like
Google Trends
,
Moz
or
SEMRush
can help you narrow down your search. And of course, the ideal is to simply ask your clients. If you are lucky enough to have a client or lead base, you can simply ask them. How did they find you? What terms did they use to search?
Blogging
A blog is a very important part of your website's SEO. Indeed, if someone is looking for information on a given subject, search engines will direct them to content that they consider "useful" and not "commercial". In short, your site is a commercial site, your blog is an information site. And search engines are more likely to direct a user to an "informative" site than a sales site. It's also advisable to add at least 2 or 3 internal links (to other articles on your blog) to boost your SEO. External links will also help. It goes without saying that the longer and better the content, the better your chances of being well ranked. Even if Google (it's Google that your efforts should be focused on) doesn't say it clearly, we advise you to avoid "duplicate content". Give priority to original content, don't copy and paste on your blog. And finally, even if you appear in the search results, the goal is that the user doesn't leave your site immediately after clicking on the link. Take care of the presentation of your blog. Use images, you can download them for free from sites like "
Unsplash
". Finally, encourage your readers to go further by having a "call-to-action" at the bottom of the page to book a demo or contact a sales rep.
If you have quality content, some bloggers will link to your blog (the famous "backlinks") and this will reinforce your credibility with search engines. You can check in Google Analytics if sites link to your blog.
2/ Referral links and partnerships
Referral links and partnerships can bring you traffic and create awareness around your mobile app creation activity.
Of course, sometimes some sites will link to your site or blog without telling you. Not the ideal situation as you're not in control. Nevertheless, you can contact the blogger in question and propose a link exchange or a partnership. Indeed, if they link to one of your articles, it's likely that your audience is very similar. And as we have seen before, exchanging links with quality sites boosts your SEO. To monitor this, the most effective way is to use Google Analytics.
Find referral links
You can also consider implementing a strategy to find referring links. First, as we have seen, this will boost your SEO. But also, it will help you find people who will be interested in your services and who may have not called you without this link or partnership. For starters, you can contact bloggers who write in related fields to yours. This will allow both parties to get to know each other.
Paid partnerships
If you find people who are only interested in sharing links for free, some will offer to put your link on their site in exchange for a paid partnership. In this case, there are several formulas: a fixed payment for the link, or for a sponsored article, but also an income paid according to the number of clicks or customers gained.
For example, you can imagine a partnership with a designer, where they get paid every time they bring you a new client for an app. You can also ask an influential blogger to write an article about your agency and pay them according to the length of the article written.
Influencer marketing
This is a big trend in the acquisition business. Influencer marketing is growing rapidly and is no longer limited to the fashion and cosmetics industry. Lots of influencers are specialized in different fields. For example, some of them can give advice to e-retailers on how to increase conversions thanks to eCommerce apps. At the end of the video, they'll give your contact information so that you can be contacted to create apps. And the influencer will be paid by the number of contacts generated, for example.
Marketplaces
There are specialized platforms that allow you to access qualified leads in order to sell your services. Most of these platforms will ask you to pay a subscription fee or will take a commission on your sales. There are a plethora of them on the internet, if you are interested, you will easily find some.
GoodBarber x Codemap
To help you find leads through these types of platforms, GoodBarber has partnered with
Codemap
. Codemap connects companies that have a project with experts specialized in no-code tools. You have the possibility to be referenced for free on this platform as a GoodBarber expert and you will receive qualified leads. Codemap does not take any commission on your sales or subscription. To register, just follow this link:
https://codemap.io/sign-up
3/ Social networks
Almost 3 billion people are connected to Facebook. It is by far the most popular network on the planet. As an expert in app sales, you can't ignore this phenomenon. Nothing forces you to be present on Facebook, but creating a page is free and won't do you any harm. However, to implement a strategy to find leads on social networks, you'll have to go further than that.
First, you have to
choose on which networks to focus your efforts
. To do this, you need to
know your target
and what kind of content they consume on the networks. Then it's up to you to be creative to stand out in the mass of information that your target receives during a day on social media.
The big generalist media are Facebook, Instagram, Twitter, Linkedin, Youtube. You can post both paid and free content on each of these platforms.
Paid Content
Many of you will think that social networks are free and that it's not worth investing large amounts of money to be visible. In fact, advertising will help you reach an audience that is not in your circle of influence: your "Friends" and "Friends of your friends". With Paid content, you'll reach a wider audience.
To start, you need to set a budget that you do not want to exceed. All platforms provide management interfaces with precise and complete measurement tools. This will allow you to control your budget on a daily basis.
Then you have to choose your target. Social networks have so many users in the world that they will be able to reach in a very precise way the target you've selected. You can even create "similar audiences" in Facebook. If you have an existing customer list, you integrate this list via a .csv document and Facebook, via its analysis tools, determines an audience with the same interests as your customers and creates an audience. By advertising to this audience, you have all the more chance to have a significant return on investment.
Of course, don't forget to take care of your publications. As we have seen, social media users are over-solicited, so your advertising must attract them in order to encourage them to click. Your message must be adjusted according to the target and the chosen media. On Instagram for example, a very graphic platform, you have to use photos or mini-videos of very good quality. On Linkedin on the contrary, very professional-oriented, the advertising must be serious. An infographic with statistics will have more impact.
Finally, as the platforms offer you powerful insight tools, you might as well take advantage of them. This will allow you to accurately track your KPIs (Key Performance Indicators). Here are some examples of KPIs:
- Impression rate
- Number of clicks
- Click-through rate (in relation to impressions)
- Conversion to client (on leads coming from social networks)
...
The interest of having so many stats is to discover what works best to refine campaigns and also, to do A/B testing, when you hesitate between 2 different messages.
Free content
Once you have acquired an audience (through your network and advertising), you need to continue sharing your content. And this can be free content.
The goal is to keep the link with your audience, to capitalize on your relationship and on your notoriety. The first thing to do is to have up-to-date profiles and easily accessible contact information. All contact points must be present on your official pages. And if you are just starting out, don't hesitate to ask all your friends to subscribe to your pages.
Then, you can take advantage of this to share content, which puts you in the spotlight like positive comments from customers, "reference" apps, links to your blog articles, participation in an event... Free content is also a good way to show the other side of your agency. Don't hesitate to put your collaborators in the spotlight, to give a more human touch. The range of tools at your disposal is wide, take advantage of it.
Why is free content important on social networks?
First of all, it complements paid content. This will allow you to limit your investment in advertising since your space won't be only taken by paid content. Secondly, on social media, users also want interesting, original and fun content. They don't necessarily want to purchase something every time. That's why take advantage of that to share your values, your successes, the successes of your clients. Social networks are there for you to share your message widely.
4/ SEA (Search Engine Advertising)
An interesting strategy for agencies is to advertise on search engines. To be honest, Google Ads (formerly AdWords) is crushing the market in this sector and we advise you to prioritize this tool.

What strategy to adopt?
As for social networks or SEO, you'll first have to define your target, then, define your budget. You'll have to make trade-offs between social media and AdWords. The cost is usually calculated on a CPC (cost per click) basis.

Then you'll have to create campaigns. If you are on several language spaces, we advise you to start with your segmentation here. Then, you can segment your campaigns by product type, geographical sector, by search themes. Finally, you can create ad groups. Of course, thanks to the advanced tools of Google Ads, you'll be able to set up A/B tests and remove the campaigns that perform the least.

Tip: We recommend you use the automatic optimization strategies of Google Ads. You'll never be able to optimize campaigns in real-time like Google's AI does. Their interest is that your campaigns perform well so that you stay loyal. This doesn't prevent you from monitoring your campaigns, and especially from setting safeguards like daily budget limits.

Keyword management
When you advertise on keyword searches, it's not based on the audience typology (like on social media) but on the search made by the user on Google. You must closely monitor the keywords on which you bid. First, to realize which keywords are performing the best. If one of these keywords drops or on the contrary increases suddenly, you need to investigate why. To help you find keywords, you can use Google Keyword Planner.

In addition, you should constantly check on your competition on these keywords in your action area. And finally, don't forget to put "negative" keywords. These are words on which you do not want to appear. Either because they're too expensive, or because they're not in line with your strategy. For example, for your business, it is wise to exclude the word "App Store". If someone is only looking to go to the App Store, your ad will be irrelevant and you'll spend money for nothing because clicking on this keyword is expensive on Google Ads.

Why advertise on your brand?
It may not seem very logical or productive to buy your brand. This strategy is purely defensive. If some of your competitors bid on your brand, their ad will appear before you in the searches. And you risk losing clients. That's why sometimes it's necessary to bid on your own brand. Most of the time, the rates are very low (except for world-famous brands). It can be safe to do a campaign on your brand, but it won't very interesting to do it if no competitor or advertisement appears in the results when your brand is typed in Google.
5/ Offline
As a technology company and an expert in app sales, you might think that offline strategies are not worth it. Indeed, the trend is in decline in this sector. Nevertheless, as for most of the Apps resellers, a lot of your business comes from relationships. Therefore, you shouldn't neglect offline acquisition strategies.

Paid advertising
We know that you'll favor online budgets, especially since traditional media rates are often quite high. Again, the first question to ask yourself is, "Who is my target audience?" If you know that local business owners read your city's daily newspaper, an insert in that newspaper can be cost-effective. Especially, as we saw above, competition in online media is fierce. If you advertise for app creation in your local newspaper, you won't' have any competition. Your audience won't be spammed by competitors. And then, you stand out by going on a ground where you're not expected and inevitably this attracts curiosity.

Sales team
If you're starting out, generally, you'll be doing this yourself. If you already have a larger agency, you may have a team in place. In any case, relational and commercial work is essential to the success of an agency. Your salespeople are in the field, they offer demos and explain your product to your clients.

Events
Even if the Covid-19 epidemic has strongly affected the sector of trade shows and face-to-face events, it will inevitably start again. Economic actors will feel the need to meet again, to present their products, to meet customers. As we saw in the previous paragraph, many leads will need to physically "see" what you can do.

And as usual, don't hesitate to share your best practices in this regard in the comments ;)
Stil don't have a Reseller account?