5 App Trends for 2015 that you should know
Written by GoodBarber Team on
Everybody is wondering what the next big thing in the app world for 2015 will be. We aren't psychic, but we have a few ideas based on our expertise, our market analysis, and the evolution of technology about the most exciting inventions big companies and brands will bring us during the next year, as well as the needs and concerns of consumers.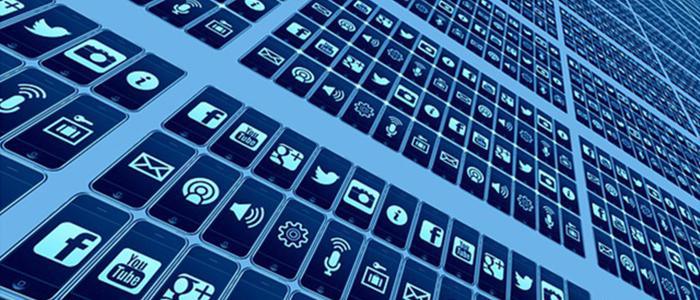 We have known one thing from the start: mobile will lead. Mobile is like a little computer that we bring everywhere with us. It's becoming smarter, more relevant, and let's face it—something we are completely dependant on. What we expect to see this year is apps that are much more customized to consumer needs. They will provide more relevant and personal information, geo-targeting content, app extension for wearable devices, more mobile security, and more opportunity for engagement.

Today, we are offering you a look inside the future technology market. So, be our guest and jump into our time machine to discover the next App Trends for 2015.
1. Mobile is more important than ever!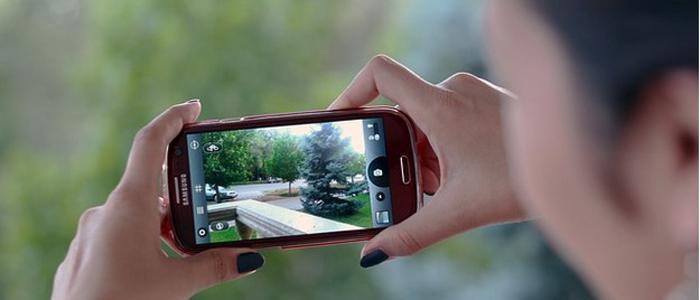 We have been talking about the important role mobile has played during the past few years— the stats didn't lie when they revealed an "explosion" in growth of mobile users.

But 2015 will be definitely be mobile's biggest year thus far.

According to Google, last year more than 1.3 billions smartphones were sold around the world and Bloomberg predicts that global smartphones users will reach 2 billion in 2015.

Currently, 88% of web searches are made through smartphones and local searches have doubled this past year. We do mobile searches at work, at the coffee shop, in the store, at home when we're watching TV, or even in the bathroom :) We search for our favorite products, services, artists, entertainment shows, travel networks… there are no limits to what we can search. And, we have finally started to lose our fear of online, mobile shopping. That's great news for the mobile commerce industry!

This leads us to believe that e-commerce will gradually decrease while mobile commerce will continue to grow to become more personalized to consumer needs. Targeted recommendations, suggestions, promotions, and even payments platforms are becoming more intelligent, and as a consequence, mobile transactions will increase, especially in markets with optimal online security.

Brands will absolutely make more of an effort to catch the attention of mobile consumers and will work towards building relationships with them through mobile channels. For these reasons, we anticipate that businesses with high mobile performance will be more profitable than brands with mediocre mobile performance in 2015.
2. The Internet of Things will turn into the Internet of Me
We are living in the Internet of Things Era.

Everything that we love or have interest in is online. We create our favorite music libraries online, we share and save important documents online, we share memories through videos and photo platforms. The virtual clouds, online programs and social networks are definitely the main drivers of the Internet of Things.

Since we started to transform the internet into an extension of ourselves by adding our personal, professional, and even academic life online, we have opened the door to a new concept that will become more evident in 2015: the Internet of Me.

The Internet of Me is based on a personalized internet that is determined by the data we put online everyday. The Internet of Me responds to consumer demands, such as "I want the world to revolve around me; I want to be able to use the solutions that I like and need, when I want them, and on the devices that I prefer."

This will change the way in which we search for information online and how we receive it. The information will be customized to our interests, online searches, and even localization through search tools, intelligence advertising, and through your business. Mobile knows everything about you and will surprise you with this information :)

Watch this video:
A clever way for businesses to use the Internet of Me in apps is through geo-targeting notification alerts. For example, if a retail consumer searches for an item online and then visits the store, the store's app can send a notification reminder about the item, where it can be found, and suggestions for similar products.

The Internet of Me can be really valuable for businesses if it strengthens the relationship between data and the consumer. Take this into consideration when deciding what to do with the data you have gathered about your customers.
3. Wearable Devices

Wearable devices are definitely a big trend of 2015 and are not as futuristic as you may think.
But first, let's discuss exactly what they are. Wearable devices are "electronic technologies or computers that are incorporated into items of clothing and accessories which can comfortably be worn on the body" (
Wearable devices website)
.
Imagine that you have your
personal agenda stored in a watch
or a
tennis racquet that is calculating all the calories
you are burning. Google and Apple are already trying to launch this new concept in the market. Apple, with its
iWatch
that is a fitness monitor that controls and measure your fitness activity (which will be ready this year), and Google with its
Google Glass
that gathers all of the information you may need to improve your athletic performance (monitors your mileage, provides navigation coordinates, even plays music through your Google Play music account).
Can you imagine your app being connected to the devices or clothing of your customers? For instance, if you are a
fashion brand, being connected to the wardrobes of your customers
? Well, we don't have apps for wearable devices yet, but you can be sure that we plan to keep up with the trend ;)
4. Micro-Moments
Most of the apps we see in the market are focused on sharing information about a product, service, or just about themselves. In 2015 they should be
more orientated around user engagement
in order to grab the attention of consumers, increase customer feedback, and provide user with more relevant information according to their needs, searches, and interests.
For this reason, micro-moments will become more frequent in the app market, especially this year.
But… what exactly are micro-moments? According to Jeffrey Hammond, they are "a brief of interactions where developers can get the costumer´s attention and anticipate their needs".
Their main goal is to
generate data for businesses and guide users to perform certain mobile movements.
"Instead of customers intentionally using apps a few times a day, developers need to think about how they engage customers in 5-10 second interactions many times a day" (Jeffrey Hammond).
Data
will become more important than ever. Why? Because micro-moments require a deep understanding of customer needs: what they like and dislike, what they are interested in purchasing, etc.
GoodBarber provides some micro-moments through aspects such as
push notifications
and
pop-ups rantings
. Looks like we already have one foot in the door to the future :)
5. Security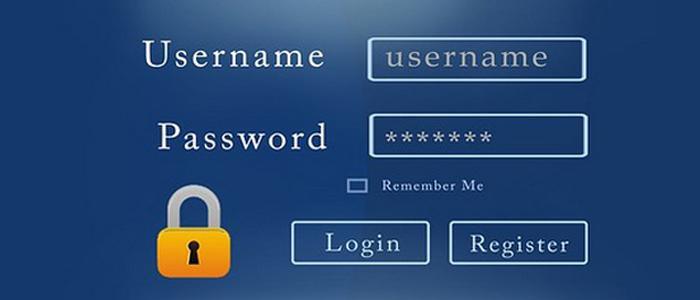 With the increase in smartphone users, in addition to the huge amount of data that is uploaded daily for social media networks and tablet/mobile apps, there is no doubt that mobile cyber attacks are a real concern. With this in mind, nobody will download your app if it does not provide enough security.
For this reason,
privacy and security will be one of the biggest concerns of the application market
. In 2015, companies will invest more into more advanced security software in order to avoid malware viruses or even cyber attacks. For example, there will be more mobile-friendly programs available in order to protect the apps and personal data of mobile users.
But what better security than a team of amazing developers who are looking out for the apps of our customers everyday?
These are the main trends of 2015, we can't wait to see what is coming next ;)
Is your business ready to take on the challenge of the future?