A new feature for Live+: Sleep Mode
Written by Marie Pireddu on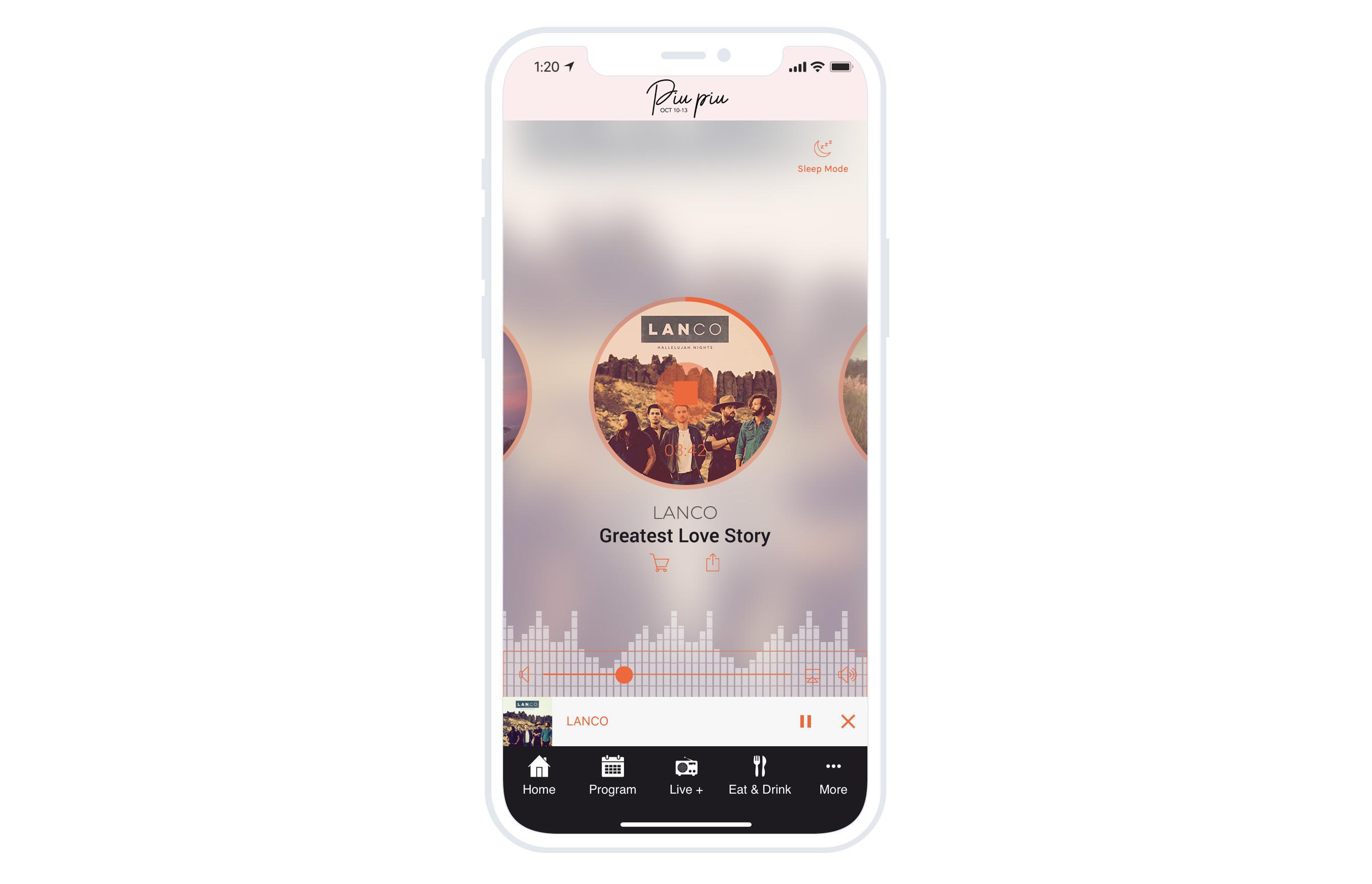 You may already be familiar with our Live+ add-on (advanced audio player). This add-on has been part of GoodBarber's catalog for a long time and has been updated regularly. You can find more info on this feature in this
article.
The latest update for this feature is the
Sleep Mode
., allowing your listeners to set a timer to shut down the live.
How to activate it?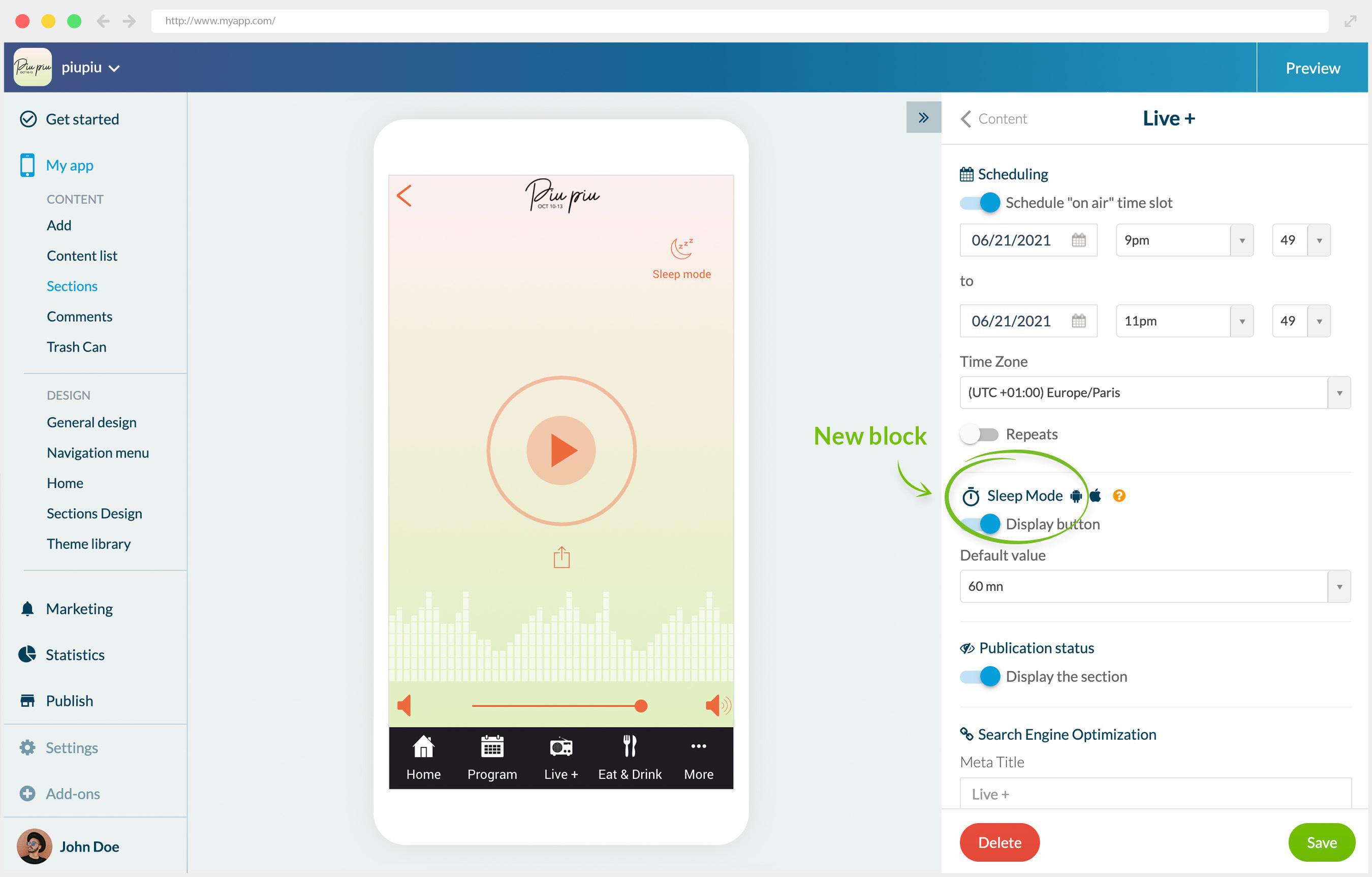 In your app back office. in the settings panel of the Live+ Section, you will now see a new bloc "Sleep mode" below the current block Scheduling.
From there you can enable the feature and set a default value for the timer.

Please note that this feature is only available on your native apps.

How does it work on the user side?
Once the option is activated, your listeners will see on the top right of the live+ section the Sleep Mode icon.
The timer is open by clicking on this icon. Users will be able to see the remaining time under the icon. They can stop the timer by clicking on the icon again.