ACLSmed: Master ECGs like a pro
Written by Dumè Siacci on
6 questions to
Mikko
Figueroa, founder of ACLSmed
Who are you? What is ACLSmed? Who is it for?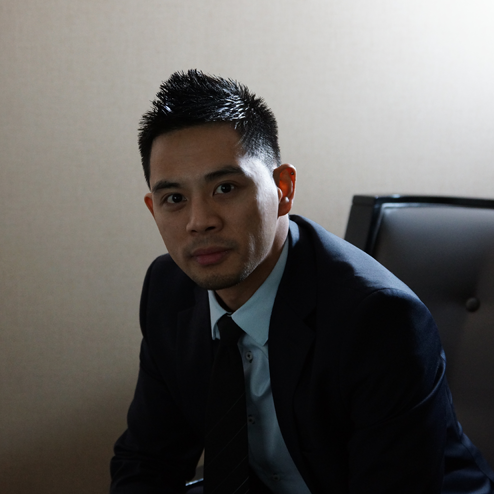 I am a Registered Nurse from Toronto, Canada and the author of "Heart Rhythms For Beginners™: 7 easy steps on interpreting ECGs". I currently have over 6 years of experience in the hospital setting, but I also have a background in web development and design. ACLSmed™ is an app that teaches basic cardiac rhythm analysis, and could possibly save lives. ACLSmed™ is primarily targeted for med-students, nursing students, nurses, doctors, paramedics and other allied health care professionals but anybody can download it if they would like.

You made an app first, not a website. Why?
I actually made a website first, and found that not a lot of people were visiting the website. I then decided to design and develop my own app and GoodBarber provided me that easy platform. Now that I have the app available for iPhone and Android I have a lot of people saying "WOW", and now I have a lot more people visiting my website and downloading the app because they find there is more value in the ACLSmed™ App.

Can you tell us more about the built-in CMS feature of GoodBarber? How did it help you?
GoodBarber provides such an easy to use CMS. It only took me a few hours to learn, and I got a lot of quick friendly support from the GoodBarber staff. The CMS interface is so easy because, you basically add your content, add media files if you like and then press save. The CMS helped me out because it was well though when GoodBarber built it for users. The templates are easily customizable and colour themes are endless!

How do you promote your app?
I currently promote my app through iAds, Facebook Ads, forums, networking events and mostly word of mouth. I am really trying to get the word out there because a lot of medical apps out there are expensive and outdated that you don't get the value of what you pay for.

What's the role of the app in your business strategy?
The role of my app in my business strategy is exposure to my brand and my name. I believe if you walk into a room of 100 people and tell them that you are an author and you also built your own app, you differentiate yourself from the other 100 people in the room. You need to make people remember you in the same sea of sameness and I strongly believe building an app has really elevated my credibility.

Any advice to someone who want to create a successful app?
My advice to someone who wants to create a successful app is focus on content and design. When you make an app you want to stand out from the other apps out there, and people value what you provide to them in an app. I am so grateful and thankful that GoodBarber provides affordable and easy to use service because without GoodBarber I would not have an app right now. So don't hesitate to create something beautiful to share to the world. Be creative and share your ideas, let your app be just the beginning of your story to tell the world.

Note from the GoodBarber team: For this showcase, we used the video made by Mikko himself. Congrats!