Agency Spotlight : DraculApp, a Digital Integration Agency with a Fang for Design
Written by GoodBarber Team on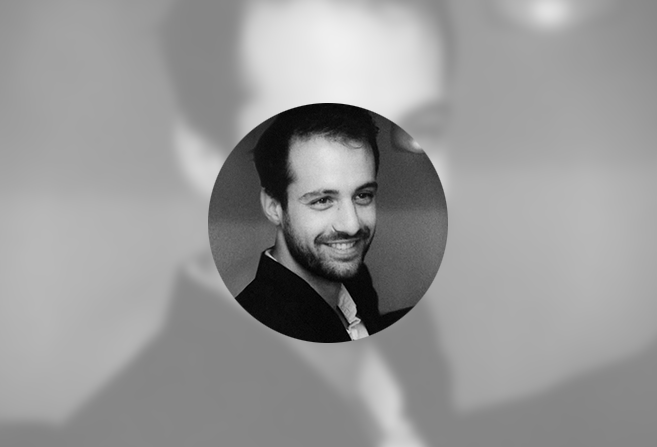 Next up is another uniquely named agency concentrating on the Italian and Middle Eastern markets. We were sold on their impressive website and very complete portfolio of offerings—a well rounded agency that knows how to market themselves.
Can you give us some background information on DraculApp?
DraculApp is the first digital integrator company we are aware of, officially operating since 2010 in mobile and digital communication. The name comes of course from Bram Stoker's Dracula, the romantic vampire (we also love Coppola's movie based on the novel). We started by digitalizing the oldest product ever: the paper book.
Apps have been part of the core business since before we were born, in fact the first app ever published was in 2008— Romaeuropa, an app developed for the
Romaeuropa Festival Foundation
with news, info about the event and even a quiz game. We changed our company's structure through the years, and trained all our collaborators and colleagues. From Italy we moved to the UK and expanded into the Middle East. At the moment we count a small but solid group of 10 people split between Dubai and the Italian territory, plus a dozen trusted collaborators from UK, USA, Germany and more.
Our projects range from interactive audiobooks to an event management app. In Italy we were awarded by the 360 Accenture Prospera in 2011 for the app
Blood Up
(made sense to develop something like this, we do like to bite), an app to collect blood donations country-wide with an integrated game. The biggest project yet published was the app "
Memolingue
", an educational tool for learning English, Italian and Chinese. Contests and seminars are great ways for getting in touch with potential clients. Eventually, we entered the Middle Eastern market by finishing as the 5th overall finalist in the "
Arab Mobile Challenge
" in Qatar (we were the highest ranked non-Arabic team in the competition).
Who was your first customer and how did you get him/her?
Our first customer during the expansion era (before 2013 we were working mainly with EU's national public sector), was a software/hardware distributor company in the Middle East for Microsoft and Symantec products, amongst others. In over 3 years of collaboration, we reached the top position in the whole Middle Eastern area, while winning 3 prizes, 3 years in a row from the Reseller Middle East Competition for marketing and innovation. App development was the way to connect all the resellers and keep them updated by sharing news and information.
We recently
rebuilt the app
with GoodBarber, considering that the functionalities are key for this particular project. The builder allows us to make modifications on the go, cutting down time and costs, even for our client. By the way, GoodBarber was chosen after a careful selection and analysis of over 5 different app-builders, lasting more than 1 year.
What is your company's competitive advantage and why do clients choose you over your competitors?
We can create custom solutions thanks to our skilled team of creatives, trainers and engineers, but the main activity is done by providing a time-saving and cost-effective solution with existing platforms and software. We strongly believe that technology should be accessible to everyone as we aim to transform the world into a smarter and more efficient place by changing peoples' mindsets. Companies and organisations ready to get digital usually don't have access or knowledge to the right tools.

Consider the fact that 20% of our business is dedicated to consultancy activities. We love art, video games and cultural projects, therefore we never turned down a cool idea or a project that we liked because of the budget. We are currently co-financing a project for an emotional movie database, that we hope you will be able to enjoy very soon.
What's the most challenging part about your job?
Communication is probably the area where I see the most challenges. Communicating correctly what a digital integrator like DraculApp is, for example: we are incredibly versatile, which can create confusion sometimes, and the Agile structure of our company is not understood by some businesses not yet used to the digital experience.

Connected to this, the needs of the client should be addressed through communication. Convincing them which product to choose and explaining to them how the project should be developed requires careful wording and resilience. Most of the people can only see the last part of a project (when it goes live) and they don't consider the history and steps of the development, along with all the planning, trials and errors.

Customers want to start with a cost-free, error-proof, ready-made but customized solution in a ridiculous timeframe (at least in the Middle East this is a common thing). They need to be educated the same way as our collaborators do, as they often come with existing examples rather than new or original ideas. But that's exactly where our creativity comes in to help ;)
What would you say to a business who doesn't see the value in having an app?
I would ask them how many apps they use on a daily basis. If the answer is more than one, it means that they are not looking/listening. An app has become far more than a cool digital tool. It's a proper asset that can give you an easy and straight-forward solution to the daily challenges in your company or within your business' process. You can decide to surf the digital wave of progress or lie on the sand in front of it, while the whole IoT starts and develops. Either way, I guess it would be a nice view from both sides.
What are the top 3 components of a great app?
what is this for, what is the purpose of my app?
how does it benefit me or my business?
how does it benefit my (potential) clients?
Establishing the answers to these questions also helps you to foresee possible problems or usability issues and makes you choose what kind of content to include or exclude, which leads us to the last point.
Communication (I'm starting to feel repetitive) and strategy are
the keys to success
and to a great app. Social media and websites are part of the app itself: you and your potential clients won't get any benefits from each other if you don't meet at some point.
About Martin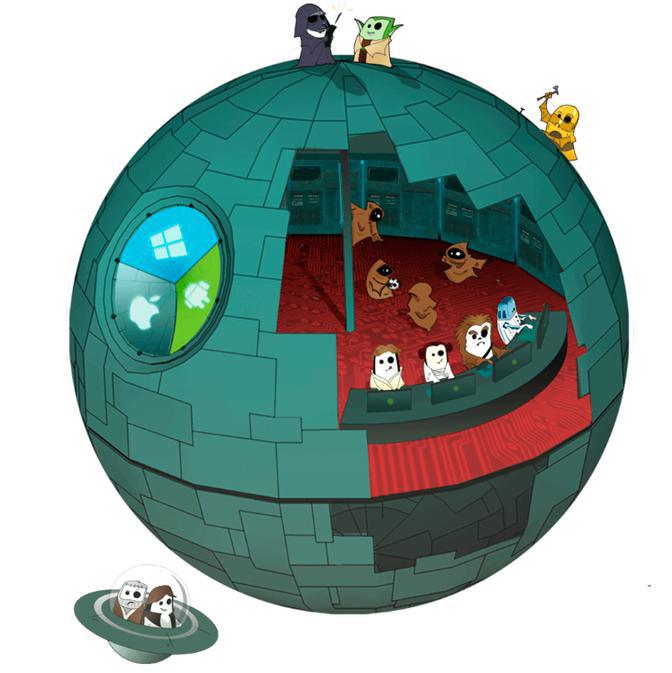 Martin de Bonis, the Chief Information Officer at
DraculApp
, completed his undergrad degree at the University of Bologna in Economics and Marketing, followed by a masters in renewable resources in Germany that got cut short due to his strong interest in switching to entrepreneurial and technology management. The potential of the digital world was where his real interest lied, and after several years of working, studying, and playing semi-pro level basketball throughout Europe, he moved to Dubai to start his career in developing DraculApp.
In Martin's words, "We run an internal re-structure and develop in new market segments. I am helping to build solid processes and to train people to express their best quality in each professional environment. In the last year and a half we started several projects that allowed us to expand internally and externally. So far this is the best and most fun experience I've had in my life. The team I am working with is forward-thinking, fast and creative beyond imagination."