The 3 golden rules to make a successful app
Written by GoodBarber Team on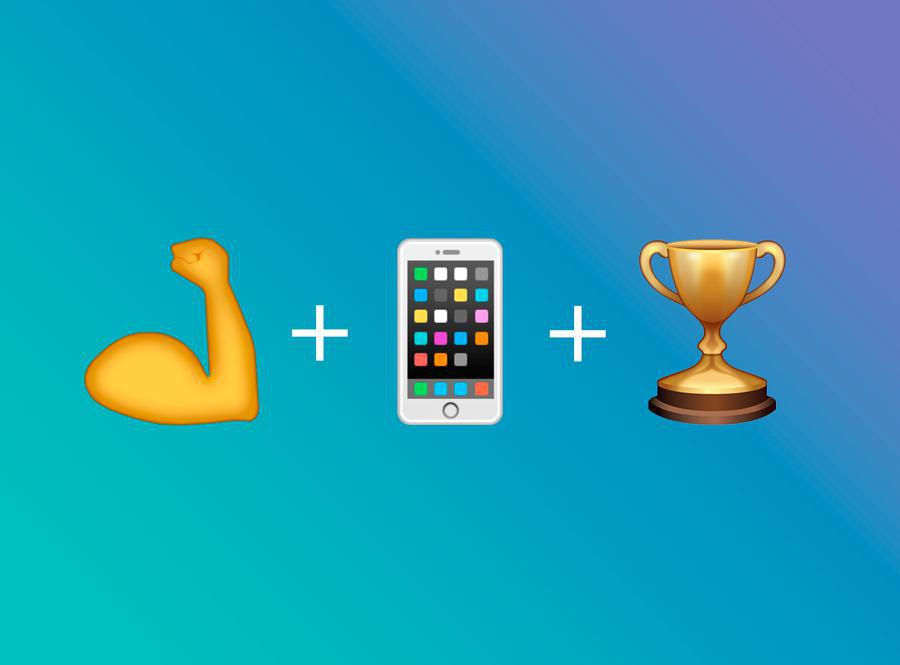 With the rise of app builders,
making an app
has never been easier, but creating a successful app is a whole different ballgame. In a market where we count published apps by the millions and their downloads by billions, it is certainly not a piece of cake. Here are 3 points to focus on when making an app.
Be Original
To stand out from the competition, you need to create an original app, not just content wise (even if it's one of the most important elements), but also in terms of design.
For many users, love at first sight is a decisive factor when it comes to downloading an app or not. It all starts with
naming your app
right, a relevant and attractive
app icon
, as well as effective screenshots showing the value of your app for the user. It's also crucial to properly
describe your application in the stores
(ASO), with a clear and comprehensive description of the features you provide.
Aesthetically, with the improvement in quality and size of mobile screens, images are becoming increasingly essential in app design. Make sure you use high quality visual elements to ensure credibility. In that respect, GoodBarber integrates with Unsplash to give you unlimited access to gorgeous, free HQ images.
Think mobile first
With GoodBarber, you can create your app yourself (we are a
DIY app builder platform
),
on a budget
, without the technical expertise usually required to carry out such a project.
From your own dedicated back office you can not only build an app with an outstanding design, but also
deliver the best user experience to your users
, on iOS and Android with the native version of your app, and across all other screens and devices, including desktop, through the web app version of your project.
With this power trio you can achieve a digital presence in no time, encompassing
ASO requirements
(on the stores) and even SEO ones (through the web app which can be indexed by search engines). Of course, if you already have an existing website, you might prefer not to publish the web app, or assign it a different domain name, or even choose the option to "not index" its content. The same goes for the iOS / Android versions, you can decide to publish one or the other or both.
With ultimate flexibility, all you have left to "worry" about is making sure that the user experience you provide is optimized. This entails focusing on the added value you give to your mobile users, which is especially crucial if you already had an online presence to begin with, or existing competitors in the market. Basically: what is it that makes you stand out on mobile?
For further inspo, you might be interested in checking out how some of the most successful apps built with GoodBarber tackle "mobile first", with our roundup of tried and true techniques used by our clients →
What the most successful apps of our clients have in common
.
Last but not least, complying with the requirements of a mobile experience also matters when it comes to submitting your app to the stores, from making it in the Play Store to
preventing Apple from rejecting your app
. Speaking of the submission process, don't forget to test your app thoroughly before publishing it!
Market your app
We've already covered the basics of app marketing in our "
How to promote your app
" post. The key takeaway is to create a conversation, to get people talking about you.
As the launch of your app is the best time to put the emphasis on your social media marketing strategy (for instance:
use a special hashtag
for the launch), you might want to consider some groundwork with
a pre-launch strategy
. By engaging users early you will create expectation.
A great landing page
can be a considerable asset early on and during the entire life cycle of your app.
You also need to be ready to commit to the long term. The success of an app goes well beyond its creation. The good news is our platform is designed to assist you every step of the way. From your backend you can
manage your communication through push notifications
(manual and
scheduled push
), track your app's usage statistics to
get to know your users
, enable advertising, etc.
On social media, use all the channels you can: Twitter, Facebook, Google +, LinkedIn or even
Instagram can work wonders for your business
. Consider writing a blog to
practice the art of storytelling
for your brand...
In the end, the success of your app depends as much on your product as on how you present it.
In the end, the success of your app depends as much on your
product
as on how you will make it come across.