7 tips to market your mobile app
Written by Jerome Granados on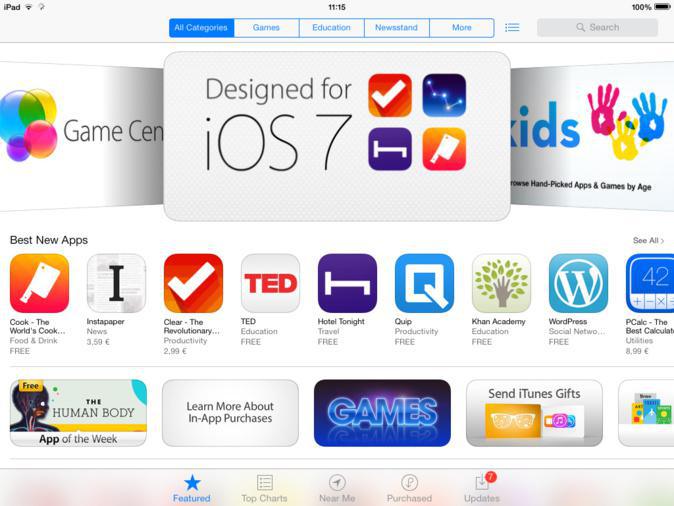 You spend a lot of time and energy to create your app. But what do you do to promote your mobile application? In this article, we'll review 7 actions you can take to market your app on the App Store and Google Play.
1 - Optimize for search in the Stores - ASO
Maybe you've heard about SEO (Search Engine Optimization), but when it comes to make apps visible in stores, experts speak about ASO (App Store Optimization).

ASO is for native apps what SEO is for websites, but when it becomes more and more intricate to succeed in SEO, you can still get visible results when you take actions for ASO. Focus on keywords.

When submitting an app the a store, you have to provide meta data to list it. The keywords used in your app title, app description, bundle ID ...and so on, are used in search results.

Remember that you write for humans, not for robots and algorithms. So, avoid keyword stuffing and make good and understandable sentences, using words relevant to your app, that can trigger large volume of traffic.
2 - A/B test your app assets
By app assets I mean app icon, screenshots, title and description. Those are very important when your app appears in a search result.

Before submitting your app to the store, what you can do is build a landing page in your site, drive enough traffic on it to get trustable insights, and A/B test each asset. (if you can drive a lot of traffic, you would prefer multivariate testing)

You'll find the right combination, and use it in the store listing.

Remember that the first screenshot is the most important. This is the one that appears in search results. It's not mandatory to use a screenshot of your app. If you respect the image ratio, you can create the image you want.
3 - Keep an eye on your analytics
Once your app is published, you'll get some interesting usage data.

It will help you understand better how your users behave in your app. You'll also find, from the user's point of view, what are the most valuable content or service provided by the app.

Use this information to update your marketing accordingly.
4 - Ask your friends to review
Friends can help :) Ask them to download and review your app.

First, their honest feedback will help you to improve your app and adapt your marketing accordingly

Second, good reviews never hurt :)
5 - Read and answer to reviews
Take every review into account. Good or bad.

Deal with bad reviews as quick as you can. If you show that you can take actions when bad reviews are posted, and turn a bad experience into a good one, fixing bugs or adding features requested by users, bad reviewers will end up becoming good reviewers.
6 - Promote on your website, other apps, blog, email list, etc.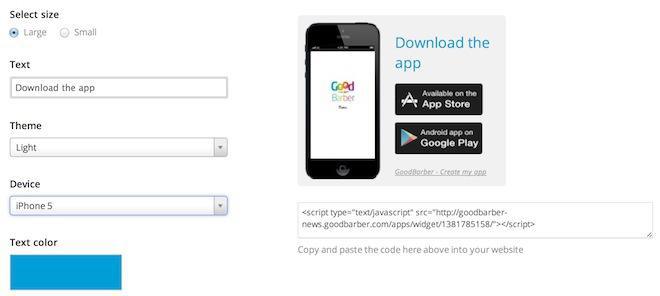 On your website, you can add a widget to boost you app downloads, on an existing app you own, advertise your new app, on your blog write a post to introduce your app ... and send a newsletter to a relevant email list.
If you have created your app with GoodBarber, you can retrieve a widget in your backend once your app is published. Here is an example for
GoodBarber News
, the app of this blog.
7 - Use smart app banners
If you have a mobile version of your website, add a smart banner to it.

Smart banners prompt your mobile visitor to download the app or to open it if it is already installed. Smart app banners appears on Safari for iOS, but you can find on the web a javascript code to reproduce the behaviour of a smart app banner on an Android device.

Related Articles