Complete Guide to App Store Optimization
Written by Manuel Porras el Martes on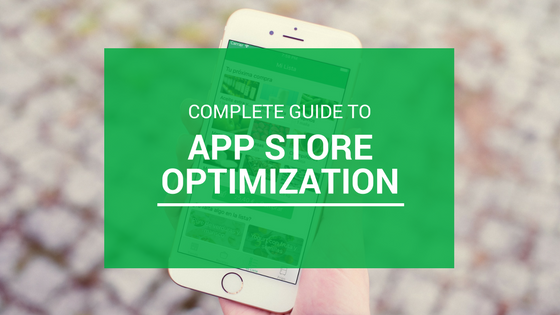 In this blog post, my first collaboration with GoodBarber, I would like to give you a rundown on App Store Optimization, or ASO, which some of you know as the
natural positioning
, or SEO of applications.
I think it's the perfect time to dive into this topic–it's no secret that mobile apps are exploding in popularity. This is mainly due to the fact that:

Apps complement the web very well, as they offer advantages and new or enhanced functionality.


They generate commitment and strengthen branding by offering a different value to the customer.


They facilitate user usage and open the door to new business and client communication opportunities.

Apps have numerous advantages, but none of them mean a thing if nobody finds and downloads the app in the first place. This is the big dilemma, just as in the case of websites.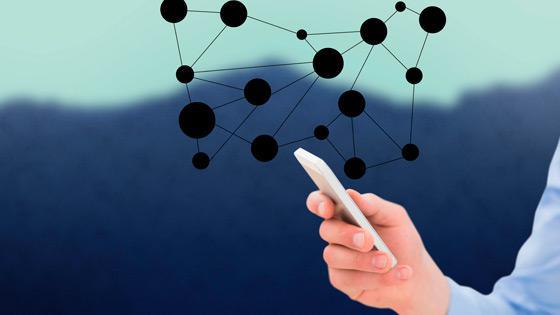 "Creating an App without positioning it is like setting up a mall in the middle of the Sahara."


So, here are some practical tips on how to launch an App in the market and have it make it into one of the top positions of the mobile app stores' SERPs.

First let's define the concept of ASO (App Store Optimization) and explain what it consists of to clear up any confusion.

What is App Store Optimization and how does it work?

App Store Optimization is the process of positioning mobile applications in the primary app markets' search results in order to achieve user conversion.

It's a continuous process (it involves constant monitoring and optimization) that combines organic positioning and CRO (conversion rate optimization). In addition to positioning the app as high in the search result list as possible, it also helps to convert visits into downloads.

App Store Optimization is a system that takes multiple variables into account, just like SEO, to make the app appear in the top positions of the specified category and therefore to achieve a greater number of downloads/installations.

Most app downloads are carried out from the marketplaces like the Google Play Store, iOS App Store, Windows Phone Store, etc.

While it's true that many downloads occur through the web, that accounts for a significantly smaller proportion (about 65% of downloads/installations are carried out from mobile marketplaces). This is why it's so imperative to establish an ASO strategy.

The main advantages and objectives of ASO are the following:

It significantly reduces the cost of attracting new users, so it's crucial if you don't have a large budget.


Generates free installations/downloads and captures quality users, through keyword segmentation.


Position in the app store rankings are generated and maintained by the main keywords of the project..


Brings business to your brand.

Most Influential Variables in App Store Optimization
Number of app downloads:
Just like in a website, traffic is fundamental for positioning. In fact, it's the most important KPI and what should be taken into account the most when positioning an app, hence the importance of CRO factors in App Store Optimization.
But, if the app is not yet well positioned, how will you receive visits to the app store download pages in the first place? Furthermore, how are you going to get downloads?

The first few downloads are vital to getting things rolling. Some ideas to obtain them are:

Running an advertising campaign on both social networks and Adwords


Collaborations with influencers and specialized media–they refer you a subscriber in exchange for a monetary reward


Launching the app in different app marketplaces

Keeping up the momentum of the level of downloads
Keeping up the momentum (i.e in the last 30 days) is essential to ensuring the position and achieving a certain level of permanence in the chosen category(ies), and in the different rankings (TOP Charts): Top Most Downloaded Apps, Best Games, etc.

To do this, it's important to maintain a solid number of downloads that will gradually increase and maintain the app's position. There's no point in making a huge investment in advertising that results in a spike in downloads, just to later remove the ad and have the app's position and number of downloads immediately plunge.

Frequency and form of use
To achieve good App Store Optimization, it is essential to analyze the frequency of the app usage and the way it is used. For example, determining what the most popular features are (to determine the most important services that should be enhanced) as well as those that are used the least (to figure out if something is worth eliminating).

Uninstalls
Something that's often overlooked in the ASO formula is the number of uninstalls the application has (these have more impact than new installations). It's important to detect any problems the app has in order to improve user experience, take necessary actions to retain users, and determine the reasons people leave the app.

To study these KPIs, there are several ASO tools that can greatly facilitate the process, such as:
AppAnnie


SensorTower


AppsFlyer


Google Play Developer Console


Google Analytics


Moblyzer


eMMa

App Store Optimization Tips for Launching an App
Determining App Goals and Ways to Monetize the App
In any project, it's essential to define the business and monetization model that the app will follow. By doing this, you can reduce the time needed to obtain the expected ROI (measure the ROI for each acquisition channel: fixed purchase model or App Discovery, Display Ads and Social Ads with CPM, CPC and CPI models) and apply these investment surpluses to the continuous improvement of the tool and to its organic positioning.

There are different types of business models depending on the app's objective and its monetization system:

Branding: A brand can launch an app for the sole purpose of displaying its products and enhancing its brand image. This type of business model does not seek the sale of products or services directly from the App. What is presented in the app is intended to give the brand visibility in new channels.


Leisure: Alternatively, some brands prefer to launch a leisure product in the form of an App game, through gamification methods and freemium applications (a free app with premium options to purchase), through which they can obtain several types of benefits :


Gamification: in-app sales of application resources, features and levels.


Advertising: through several types of mobile banners.


Cross Selling: cross-selling of one's own brand applications or those of partners (currently there are multiple collaborative, in-app advertising platforms).​

​
​Selling products and services: An application opens a new retail channel, which can also influence the purchase decision in the brand's other sales channels. An example of this type of application would be Zalando, which is monetized through in-app sales, or their impact on future purchases through the desktop version.

Create a product and sell it: Applications like Instagram were not created with a monetization business model. Its developers simply focused on creating a good entertainment product valued by many users, who eventually ended up spending more time viewing photos on Instagram than on Facebook. Subsequently, Facebook bought the company for $1 billion. Nothing!


Covering a need/solving a problem (App Tools): Another very good option is to create an application that serves as a tool to another app, such as Analytics for Google Analytics. This allows the user to analyze the metrics of their web and mobile applications and charge a fee for downloading, as it offers superior functionality to competitors.

It is becoming more difficult to implement this business model due to the strong competition that exists today. In fact, less than 10% of existing applications continue to exploit this monetization model. Within this business model, different payment options exist: a one-time payment for downloading vs. subscription-based. An example of an application based on a subscription monetization model is WhatsApp, which (in the Android version) is renewed for €1/year (it was also sold to Facebook for $19 billion).
Generate Quality Databases: Some mobile applications, with their monetization processes and strategies also have the goal of creating mega databases with all kinds of relevant information about their users. They can use these for advertising purposes, or sometimes they sell them to other companies. This is a somewhat controversial subject, as these databases need to be very well segmented in order to be valuable.
As you can see, there are multiple business models that can be combined to monetize an App. The most important thing is to be clear about the objectives and the form of monetization that the project will follow in order to determine the real investment needs in terms of promotion and development.
In addition, it will help to specify the services and sources of income that the app will offer, to have an idea on how to position it.
This will significantly influence the number of downloads the App has, which will indirectly affect the App Store Optimization.
Definition of the target audience

:
Choose who the app will be directed towards to determine promotional actions and the way value will be offered to potential consumers.
Define or plan a strategy
Position your app in function of:
Kind of application:


Game App, Social Network, Travel app, Tourism Apps, Music Apps …


Android or iOS


Creation of Keyword Research and Editorial Calendar
At this point you should take into account the processes which the App, pre-launch (in development phase), launch (application already developed) or re-launch (re-launch a previously developed App) should follow.

The way in which the actions will be carried out in the ASO Marketing strategy: Deadlines and sources of promotion
At this point, before launching, it's important to take into account specific requirements that may apply depending on which platforms the app will be developed in.
For example, on iOS, modifications to the app are highly controlled and each time there is a change (even the smallest one) the app should be re-reviewed.

This implies new updates to the application which must be carried out with caution. It is not advisable to do so too often (the user may get tired of the constant updates and uncomfortable with the amount of data being taken up in his device)

In order to avoid doing this, it's important to have everything planned out as well as possible in advance to keep changes to the app and inconveniences to your users to a minimum.

The actions or factors influencing App Store Optimization On Metadata are the following:

Factors influencing the App Store Optimization On Metadata:


App Title.


Description or metadata of the app


Choosing the most suitable category in which the app is distributed to take the estimated "organic multiplier" into account.
Nowadays, the App Store and Google Play are crowded with mobile apps, causing the level of competition to increase rapidly. In most cases, the volume of organic installations is not enough and the cost of acquisition and user retention is insufficient and unsustainable. That is why it's fundamental to define a strategy that combines obtaining organic and non-organic installations (which don't necessarily need to be paid).

Keyword field in App Store and Windows Phone: it's important to fill in this field for these platforms, since they do not have meta description options.


Developer name: The experience and number of apps the developer has are important aspects that usually have a positive influence on any mobile app's ASO.

Make sure to include the appropriate keywords, as well as to not include the inappropriate ones in the App Store, so you don't end up as spam.
Factors that do not influence App Store Optimization On-Metadata but if on the CRO:
App logo.


Screenshots of the application.


Promotional or sample videos of the App.​
The factors influencing ASO Off Metadata (App Marketing actions) are the following:

Advertising in RRSS and Adwords (Youtube, Apps, Display Network and Search Network) to generate the first app visits and downloads.



Creating a landing page, as a complementary channel distribution.



Managing social media publications as another means of promotion. The most powerful channel in terms of ASO is Google+ (the more +1's the app receives, the better position it will obtain)



Content creation (blog and web) and linkbuilding campaigns to increase the authority of the app's official website as well as the number of visits and downloads.



Management of reviews and comments of the application, seeking to get as many reviews and positive comments as possible (if the App has 25, 5 star rating reviews in a very short time, this will greatly enhance the app's ASO). It is also important to manage the mentions on websites.



Loyalty process and reduction of uninstalls in order to retain the maximum number of users of the application and, in its absence, to determine problems in the App so that they will not continue to occur (creation of informative newsletter through a mass mailing program, forms to obtain information on user satisfaction, etc.).
Search for new promotion channels: such as new application marketplaces and web download platforms, launching the application in several languages , etc.
App Store Optimization Budget Determination

:
Good planning is also required in terms of budgeting. Knowing in advance how much you will spend on the launch, as well as during the app's other lifecycle phases is crucial. Plan the beginning and end of your paid campaigns wisely, and stick to that plan.
As a general rule of thumb, at least 50% of amount you spent on development should be dedicated to promotion and ASO.

Promoting an App is not cheap, but you can save big if you're able to implement and perform tasks related to Internal ASO or ASO On Meta Data and the External ASO or ASO Off Meta Data.

It's also safe to say that a primary determinant of success in the mobile application sector is the volume of downloads, so take the time to try to understand the business models of existing, well-known apps in the market prior to your own implementation and launch.

It takes a large audience and a lot of downloads to make an application profitable, so keep in mind that the need for large investments in advertising and development runs on a continuous basis (this is an ever-changing environment that requires a great amount of resources in innovation and promotion).

I hope this information proves to be useful and clarifies any possible confusion about how to carry out an App Store Optimization strategy, as well as the most influential aspects in a mobile app's success.

About the author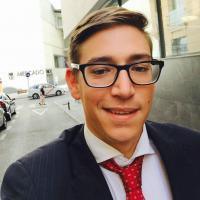 Manuel Porras
: Content Director at
Agencia Neoattack
. Lover of online marketing, management, and business administration. I am an entrepreneur with a desire to continue learning and progressing, with experience in management and business administration (8 years working in management)
Related Articles