Content : the power of story
Written by GoodBarber Team on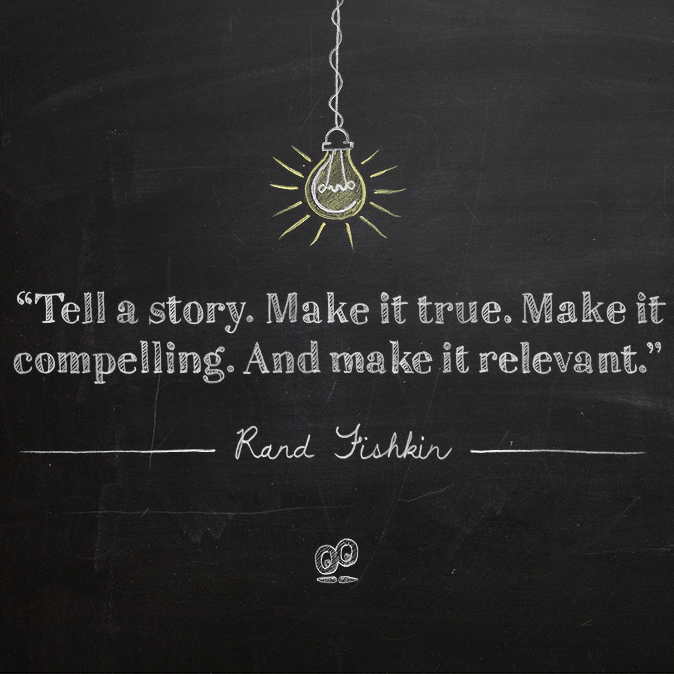 Remember our tutorial about
content creation
? Today we are going to share with you a secret ingredient which you can add to the recipe for creating great content:
the power of story
. It is actually advice which can also prove useful for your business in general. Let us show you how.
What is your mission
"Look at any great enterprise and invariably its mission drives its strategy, not the other way around. And it all starts with a story."
By Greg Satell for
Forbes
The first story you need to have in mind is the one that will speak for your company. What is it that is driving you? What is
the dream
that got you started on the adventure of creating your business or what prompted you to create a Beautiful App? It doesn't have to be an exceptional story, but if it comes from the heart it will not only drive your strategy but also draw people's attention.
If you don't have a clear vision to start with, all that you will create will suffer from it. Including your content. If people don't connect with your company, it is unlikely they will connect with your content, no matter how qualitative it is. We live in an era where the use of social media is widespread. Think about it. If your company doesn't come across well, if you don't connect with your audience, how do you expect them to engage with your content, let alone share it?
It's all about humanizing your company. Don't use your social media accounts only to share editorial content. Of course you should, but think about
building a community
first. Make use of social networks' powerful reach to show what you stand for, what your motto is, what drives you and your employees. That's what community is about: bringing people together around common interests, goals, values...
Humanize your message
"When data and story are used together, audiences are moved both emotionally and intellectually."
By Jennifer Aaker
, Professor of Marketing at the Stanford Graduate School of Business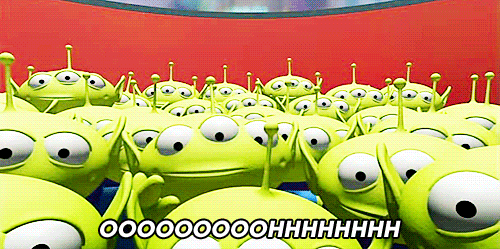 Now that you have established a clear vision for yourself and your company, it is time to add the "wow" effect of the power of story to your content. When you want to get a message across, whether it is in real life or with the content you produce, it all boils down to communicating in a way that connects with others. How can you capture the attention of your audience, real or virtual?
Because, let's face the facts, you can have the most compelling data and information to share, it's not going to be appealing by itself. The human mind works in a way that it needs balance between value and story. Great content is therefore the equilibrium between the two.

If you want your content to resonate with your audience, one way to humanize your message is to give examples. For instance, here at GoodBarber we make an effort of showing how our users have put our features to great use with
Showcases
of different apps our users have actually come up with. Their stories show that it can be done, it gives life to our features and it is more relatable. Say you are a
school
looking to build an app, if you see that another school has already created an app with us, you will probably click with us more easily!
Stories engage users
What will make your users want to share your content? The thing is it takes a while to build an efficient communication strategy on social networks. Unless you have a super powerful brand and already committed users, it is unlikely your content will be shared on
social networks
from day one. You might actually feel lonely for quite some time. That is until the magical ingredient of "story" plays its part.
Once you have hooked your audience, once they "feel" for you, it is more likely they will engage with your content. And if your content is crafted in a way that even further drives
engagement
, there's no reason it won't pick up on social networks. Of course, you have to carefully choose the wording you use. Don't waste your precious efforts of storytelling by writing blunt / uninspired tweets.
Like Jennifer Aaker says, a story can also be 140 characters long! If your tweet or Facebook post sounds like it's been posted automatically there's less of a chance it will be shared by your users. On the contrary, if it engages them, with a question or an anecdote, you are on the right track.
Don't forget to attach a great picture, even a .GIF if you are willing to spice things up a little, it can go a long way…
The power of the image
We've said it before and we'll say it again: pictures are not details. They actually tell as much a story as words can. A powerful story without a striking image has less of an impact. People might even turn away from your content without even looking twice at it. On social networks for instance, your picture plays a huge part in attracting people to your content.
What you want is an illustration that readers can relate to. Stay clear of stock photos. Your picture needs to convey an emotion. Don't worry too much about sticking to your content. As long as it isn't too farfetched you can play around with pictures. As Alex Turnbull (Founder and CEO of Groove) suggests, why not use a picture off of a famous movie or TV show that you know your audience will be in tune with?
You can also try .GIF format, especially with content that might be hard to swallow, as it will make the reader experience more entertaining. And last but not least, you should consider the super powers of the video !
Of course, all businesses cannot be equally bold, but if your industry allows it, take risks, try different strategies. It is by trying that you will find what works best with your audience and learn from your mistakes.