Agency Tips - Getting Started? Advice From a Reseller
Written by Luís de Gouveia on
Luís de Gouveia from #TuAppSinLímite Agency shared with us his experience as a Reseller. Read on for some valuable insight and step by step advice!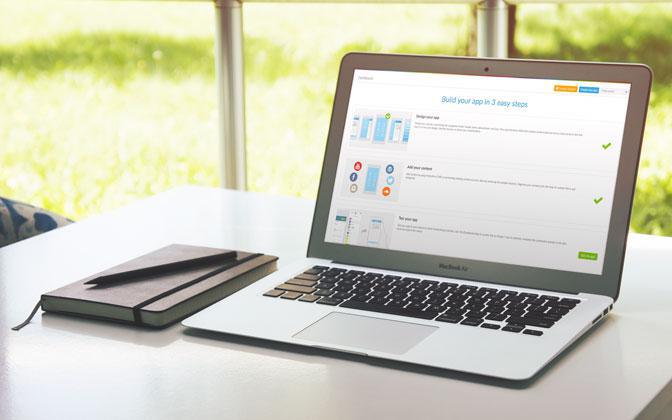 Thinking of selling apps to your customers? Feeling a little bit lost and don't know where to start? I'm here to offer you some insight into the experience and knowledge of a reseller. Here I will answer each of these questions and more.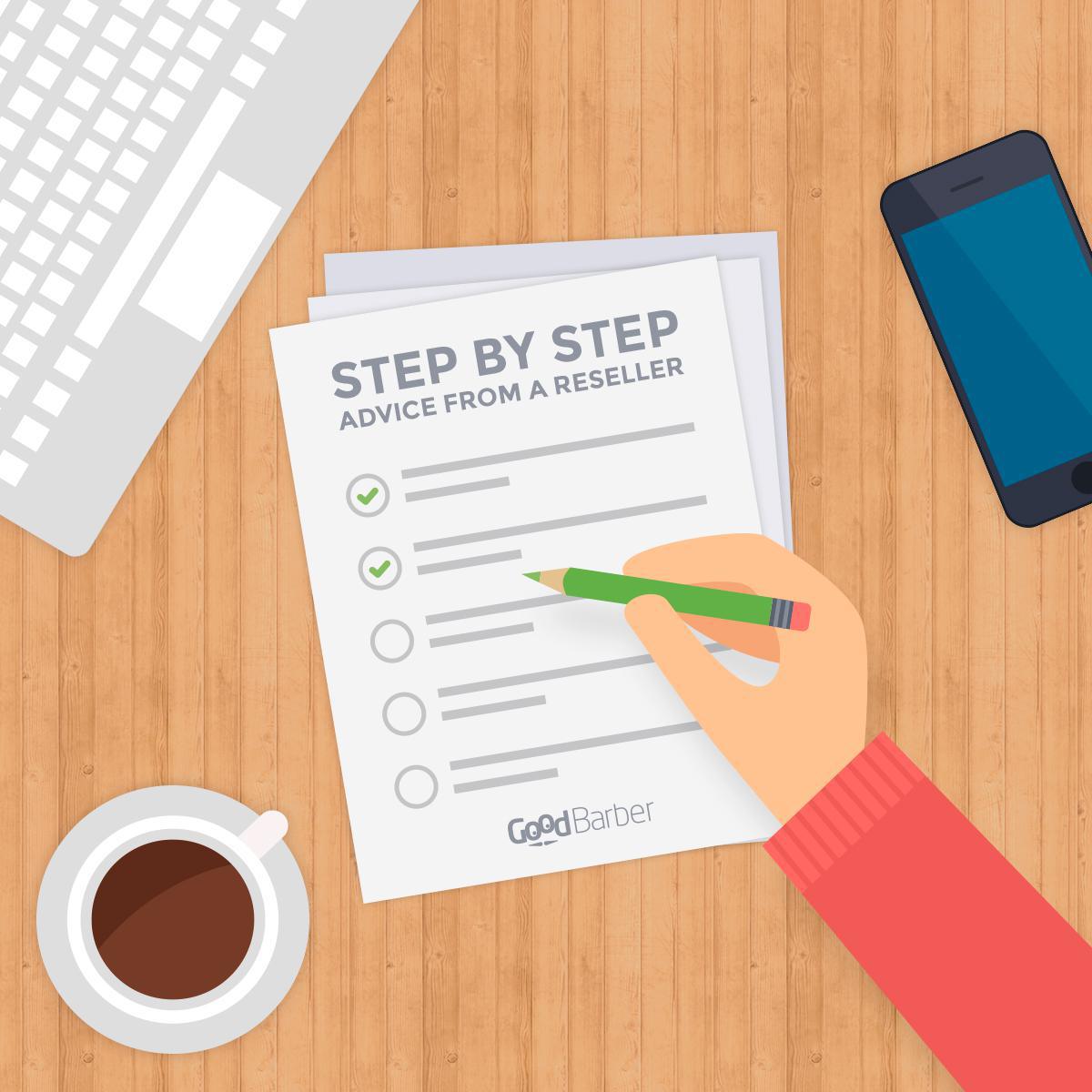 Nowadays, it's no secret that the application market is one of the most lucrative sectors and offers great benefits. However, it's not necessary always so glamorous. Today, the market is saturated with apps and only those that are well designed and offer innovative functions to the users are able to make an impact.
If you believe you have some ideas for successful applications, potential customers or a market that demands what you offer, go ahead and join the mobile application world. But, as I always tell my clients: Be sure to make a difference and revolutionize the mobile market.
Now, what do you need to get started?
If you are a developer and have iOS and Android knowledge and experience, you can start creating your applications from scratch. But this can take time, and you may be forced to hire additional programmers to complete your or your clients' projects. So, while developing from scratch is the solution for many, for some budgets this isn't an option. To get a better idea of the costs involved, I invite you to read:
How much does it cost to make an app?
Currently, there are many tools on the market that enable the creation of mobile applications. In addition to allowing developers to save time in creating their apps, these tools can also provide great cost savings (leaving room for investments elsewhere, such as in promotion and marketing).
App Builders are tools for building applications that are definitely here to stay. Every day, App Builders account for more and more of this sector, and platforms like GoodBarber become attractive not only to non-programmers, but also to those skilled in the languages required for each platform (Java Android, Objective-c iPhone & iPad). The upcoming release of Open Product will allow for the creation of fully customized features while using an App Builder, which will certainly be a breakthrough and bring many benefits to all GoodBarber resellers.
The beginning
In my case, before I started as a reseller, I had reviewed and analyzed different App Builders. After carefully testing some of them, I can tell you that each one has its pros, and all of them can help you to reach your goal: to create projects or build applications for your clients. However, I decided to stay with GoodBarber for the following reasons:
1
.
Support
: GoodBarber's support in Spanish is very efficient and, as a reseller, it is important to have quick responses to your needs. If you come across something you're unable to navigate on your own, the support team will guide you through the process. In addition, your requirements and suggestions are taken into account to improve the platform, so you should not hesitate to send them your proposals.
Myrecommendation
: When you send a ticket, make an effort to provide as many details as possible to the support team. Remember: it is a great advantage to have support in your native language. It is important that you indicate the model of the device that you are using to test the application, followed by the OS version, and finally, specify whether you are testing your application with the My GoodBarber app, the ad-hoc version, or the published version in the stores. If possible, send a screenshot or even better, record a video that demonstrates the issue. I assure you that if you follow all of these steps, your tickets will be taken care of in a timely manner. Last, have a little patience while your problem is being solved.
2
.
Design
: This is one of the areas in which GoodBarber stands out from the others App Builders— the level of design customization is awesome. You have a lot of customization options, from a variety of themes to choose from to the option to customize icons. Even better, if you have some knowledge of HTML5, CSS and Javascript, you can build your own navigation menu from scratch. You can also customize some details of your application using the extra JSON function, follow the link
and discover how to customize the submission section using JSON.
Myrecommendation
: Do not overlook the design of the application, check every detail and try to maintain consistency between your clients' logos and brand colors. It's also important to maintain an individual identity for each application. Take advantage of all the configuration options that GoodBarber offers, and try to stay up to date with all the updates and releases in your back office. This way you're always fully aware of all available features and can take advantage of them in each of your projects.
3.Notifications
: This is another GoodBarber feature that fascinates me. Being able to send notifications to all the users who download your application is a plus, but GoodBarber takes it one step further. Not only can you send notifications, you can also choose a specific group of users, a specific dispatch time and date, target by device model, by geolocalization, and you can even schedule automatic notifications to be sent when new content is published in a section of the app.
Myrecommendation
: Notifications should be sent in moderation, if you overdo it, chances are good that your users will delete your (or your client's) app. Share this advice with your clients and offer to give them access to sending push notifications on their own. This gives your client some freedom and can also allow you to generate some extra income.
4
.
Add-OnsStore
: This section allows you to install additional features into your application. Here you can activate functions such as user authentication, user groups, geofencing, live streaming, chat, Beacons, advertising services and more.
Myrecommendation
: Experiment and play around with these features, try to understand how they work and what value they can add to your or your customers' projects. Add these features into your prototype applications and offer to let your customers try them out.
5.
Varietyofconnectors
: GoodBarber offers more than 40 connectors to link content from external services or sites, such as SoundCloud, YouTube, WordPress, Instagram, Facebook, Amazon, Shopify, and more. In addition, they also have their own mCMS that gives you the option to create your own content from the back office.
Myrecommendation
: Analyze the connectors you will use in your application well and arrange them properly in the navigation menu.
6. Material help:
From your back office you can find a lot of helpful material that guides and provides answers to many questions. The submission process to the stores can be done simply by following their step by step guide.
Myrecommendation
: Read and read. Guides are excellent material that can help you through the process of creating a mobile application, not to mention that they have screenshots of each step. Now that you know the reasons why I chose GoodBarber for my agency's app builder, I want to give you some tips that I hope will help you in your sales process. In addition, if you are new here, I invite you to try GoodBarber (30 day free trial and personalized help).
How to contact customers?
There are many effective ways to contact customers, such as a promoting on social media and attract customers in bulk (which usually requires a designated budget). However, it is also completely an option to contact customers one by one, either by sending emails, organizing meetings or calling them directly.
I can say from experience that finding customers individually is very useful, especially when your agency is starting out. Having direct contact with the customer can strengthen the relationship and build trust. Analyze the needs of local businesses and make suitable offers to them.
The most important thing is to start a process of data collection, segmenting your market and directing your efforts appropriately to attract potential customers. Social media presence is critical, so you should use the tools available on the Internet to get your name out there and promote your products. You can try
landingi.com
to create your own landing pages, and if you do not have a website yet, try
wmaker.net
or this free option,
mobirise.com
. This way, you can display all the details of your product, as well as include a form from which your prospects can get in touch with you. This tool (hootsuite.com) will help you to schedule your social network publications, and I also recommend
socialgest.net
for all communitiy managers.
Another point to keep in mind is content creation. Create a blog and make your mark—show your customers all the new features and benefits they could receive from choosing you to create their app. Remember, have quality content will help you position yourself organically in search engines, which is even better if you're using WordPress. After all, GoodBarber offers a
plugin
to connect sites hosted on WordPress, through which you can display the entire content of your blog in the mobile app.
How do you find your customers?
The first thing I set up before starting the client prospecting process was a website that displays and details the agency's services and has an automatic payment gateway, allowing for income to be easily kept track of. What's more, the system allows me to offer customers a ticket system for responding to their queries. You can use these tools:
zoho.com
,
whmcs.com
(the best choice if you offer additional products such as domains or hosting services) to incorporate your own payment system in your agency.
The next step was to prepare 2 app prototypes, one for radio stations and one for news portals that use Wordpress, so I can import content filtering categories and save time building the application.
Another relevant point is the creation of a database that includes all potential customers. In my case I searched on the Internet, browsed directories, and called them directly to complete my database. Then, I designed an attractive email including both a brochure and commercial offer. I suggest
mailchimp.com
for creating appealing email templates.
After sending the email, you should start following up on the client, and if possible, show them a sample app displaying their requirements. The most important part is to respond quickly to the potential customers to create credibility and trust.
How to introduce the application for sale?
Take advantage of having an excellent app builder that allows you to create as many sample apps as you need. In my app selling experience, I found it very useful for the customer to be able to test the mobile application directly from his or her device.
It's much easier to sell something you can actually try, than to sell something you only see images of on paper. Currently, there is a strong demand for mobile applications which will increase fivefold by 2017 (
SG Buzz
). According to Gartner, by the end of 2017, the market demand for mobile application development services will have grown to be at least five times larger than the development supply that IT departments of many organizations are able to provide.
Don't wait until 2017 to start selling mobile applications. On the other hand, if you're ready to get going with your business, do it with passion and commitment—your efforts will pay off.
If you meet a potential client who is not totally sold on the idea, your best bet is to create a high-quality app tailored to his needs, and offer him a free trial period to test the uses and benefits of the application.
How to use GoodBarber?

GoodBarber is the ideal solution for agencies and individuals to create their own mobile applications.
In using this App Builder, you have access to everything necessary for publishing and maintaining your application in stores (because why have an app if it's not appropriately updated?).
I use this App Builder mainly to create my own projects and applications for clients.
Don't shrug off any ideas you have—use GoodBarber to its full potential to materialize your visions. Just looking around, I'm sure you can come up with some need that could be satisfied through the help of a mobile application. In my case, I analyzed the radio sector and noticed that most apps only offered live audio, and lacked a good digital platform for spreading their content. I then started offering more complete applications with podcast options, push notifications, user authentication, and a feature I couldn't miss: the internal advertising network. In addition to all of this, I always make sure to show users the importance of having an updated mobile application.

Currently I have published 2 mobile radio applications:
Do your clients know that you are using GoodBarber?
Many of them are well informed about the reseller plan, which is a white label GoodBarber service that allows you add your agency's branding. For many, this provides security with the added advantage of highlighting your brand. A long time ago, designers and programmers did not disclose that they were using WordPress, but nowadays they do so with confidence. Now it seems to be a positive point to inform customers of this usage, and it is often the client who wants his website built with that platform in the first place.
The use of the GoodBarber brand offers support and credibility to the clients. While customers can always enter into the platform and create an app themselves, many have neither the time nor the skills to develop and maintain an application. Remember that there are many factors to be taken into account, such as design, section organization, maintenance, store submission, communication with the technical support team, and updating content. In addition, as an agency, you can benefit from options such as GoodBarber Open Product, which will allow you to customize and create features tailored to your customers' needs. Using this, we will be able to grow together by using a base product that provides a scalable way to create a custom app for any project.
It's important that your customers are aware of all the features you can offer them. Although Goodbarber has customizable features for any type of project, such as push notifications, connectors, advertising services, and user authentication, it lacks certain functionality such as reservations, e-commerce,, in-app purchases, creating your own mini uber, a delivery service, advanced database synchronization, language changing options, etc. (however if you need to
offer an application in multiple languages, you can read tips to create your multilingual app clicking here).
This being said, it's important to be completely informed and well experimented with all the features, in order to be well aware of the scope and limitations.
Customer relationship during the creation process
Communication with the client should be constant, you should try to create a bond of trust and credibility in order for the client to feel at ease with leaving their project in your hands. From the very first point of contact, you should be totally transparent and avoid offering features that you know cannot be done or that will end up going way over the customer's budget.

During the app creation process, research and ask your client everything about his service. For example, if it's a radio station, ask which genre of music genres they broadcast, and find out who their target audience is. Take your time to closely observe the station's content, if they have a website analyze their colors and take a look at the logo. Every detail will help you to get ideas for the design and organization of the sections.

If possible, create an application or install a support ticketing system so you can maintain constant communication with customers. An interesting idea would be to create your own mobile application where your customers can send you their queries, either through a form, or by using the chat add-on.
How to choose the pricing of your application?
Each application is unique in terms of design and functionality, two factors which directly affect the price of the app. As an agency or freelancer, you probably have a price list in mind adapted to your market. You should define details such as work hours, amount of creativity applied to the project, support, and even updates or changes requested by the client.

In my agency, I decided that the most appropriate way to charge clients would be in two phases: the first one for the design and configuration of the app in a single payment. The second charge includes a monthly subscription that allows customers to enjoy support and upgrades in design and sections changes. To make the offer more attractive, I sent a limited-time promotion in which the first 10 customers will enjoy all the benefits with a 50% discount on their subscription. Remember that promotions and discounts are not only an incentive for your customers, they can also create a domino effect and help you to spread the word about your agency.

Another payment method I've used is traditional bartering. As the agency who drives the client's application, you can reach an agreement in which the customer promotes your products in exchange for the benefit of getting a mobile application. One of my agency's success stories was the exchange agreement with La Radio PR (Google Play and App Store), a radio station in Puerto Rico. Since the first contact, the radio team and C-level were fascinated with the mobile application, and we managed to establish an excellent relationship that allowed us to market our agency through its distribution platforms, which has been very useful for contacting new customers.
How does GoodBarber help you develop your business?
If you read between the lines, you've probably noticed that I am a GoodBarber fan. I am a restless user who wants to see more and more features, and grow with this App Builder that has amazing potential. I've had the opportunity to talk with several GoodBarber team members, and in the service that they offer you can appreciate the mystique for what they do. Sure, they love and are passionate about the creation of beautiful apps. Personally, I would say that they are the perfect barbers in the digital world.

In addition to helping me with the distribution of my clients' apps, GoodBarber also allows me to learn every day, thanks to the content they post on the blog, or the support via Skype or Webinars—they're always helping me to improve my skills on the platform. Whenever I have the opportunity, I write to them to suggest new features that I consider appropriate for my clients or my projects. Take the initiative and write to the GoodBarber team, they are always eager to hear new ideas.

I recommend you always stay updated on the new releases and features, as this allows you to expand the types of applications you can offer to your clients. For example, you can implement the Beacons, Geofencing technology, loyalty card, coupons or membership service for local (restaurant, hotel, clubs, and more).

All these features allow your application to be the forefront of new trends and stand out from the rest, offering useful tools for all users.
What Back-Office access do you give to your clients?
The majority of my clients just have access to the following sections: push notifications, mCMS sections for content creation (events, music, videos, photos), the stats section (to get some knowledge of the statistics and user behavior in their application), monetization and promotion.

I reserve the other options for members of my team who are responsible for managing, designing and updating customer applications.
Example applications made with GoodBarber
I hope my experience will help as a means of support for all GoodBarbers, and especially to those resellers out there. If you want to be an active part of the Goodbarber community, I invite you to join us to share ideas, opinions and support each other in this exciting adventure.
Here is a list of applications I created using Goodbarber: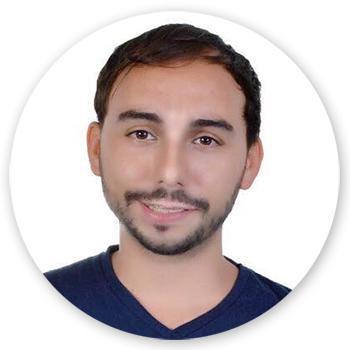 Author
: Luís de Gouveia: Self-taught, entrepreneur, geek and design lover. Founder of
#TuAppSinLímite
. 100% creative and generating good ideas.
If you are thinking of
creating your own agency
, we hope that this advice from a reseller to another gave you a better understanding of what is a stake when it comes to creating apps for clients. If
selling apps
is a business you want to consider, don't wait any longer, take advantage of our 30 days trial period and discover our
Reseller offer
: