Agency Tips - How to take advantage of social media
Written by Isabella Leland on Monday, April 24th 2017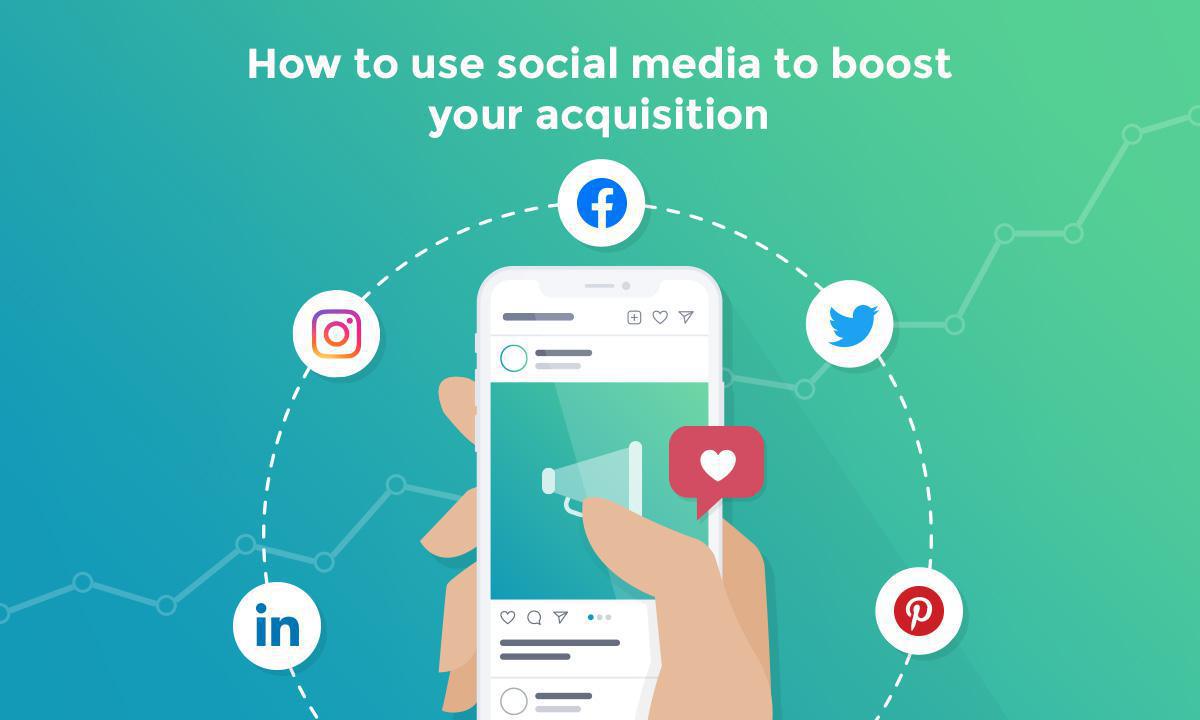 If you're a regular reader of the GoodBarber blog you've probably already spotted our
Agency Spotlight series
, where we shed light on agencies using GoodBarber to successfully create apps for their clients, a level of success to which you might be aspiring as well. To help you achieve this, we've put together a few guidelines, specifically when it comes to using social media to your advantage.
It's not the first time we've been pro-social media here on the blog. While we're firm believers that a well thought-out social media strategy can work wonders for the promotion of an app (even as part of a
pre-launch strategy
) and throughout a project's lifecycle, today we're exploring a slightly different approach. An agency is indeed a different scenario altogether where the challenge isn't so much to gain users, but rather to attract the attention of potential customers while
retaining existing clients
.
This special context, where the end goal is to sell (as opposed to promoting an app which is usually free) is what we'll be looking at today. So, whether you're a Reseller looking to take your business to the next level (like our Agency Spotlight candidates) or still considering
launching your agency
, you might want to read on.
As a current or future agency, your goal is of course to get leads contacting you so that you can transform them into clients, right? Chances are, your main point of contact is your website, but be careful not to overlook the business features provided by more and more social media channels, such as Instagram's option to feature an email address for companies to be contacted directly through the platform.That being said, the purpose of social media is primarily to establish a presence intended to direct attention or traffic towards the target of your choice (a contact form or even a physical location if you're happy to open the doors of your agency!).
With that logic in mind, there are two beneficial ways in which you can tackle social media:
to start and be part of a conversation. Here, a content strategy can be a tremendous asset for sparking dialogue in a relevant fashion, all the while giving you something to share, start a debate, etc.

to design your brand image. Here, the idea is to convey emotions and to make a lasting impression.
Of course presence on social media will never supersede the quality of one's offering, but it can however make a big difference. In a day and age where the average time spent in front of screens, on mobile in particular, is increasingly dedicated to social media, you can't go wrong in being present there. Just take a look at the main app stores statistics to see the undeniable facts—social media matters:
On top of these arguments, managing your social media presence with extra care is a way to lead through example, and why not consider extending your offering by providing such services for your clients?
With GoodBarber 4.0
you can offer potential clients a complete digital presence, from mobile to desktop—this already powerful sales pitch can be supported by additional expertise, counseling your clients when it comes to
promoting their app
. It goes without saying that the more relevant and successful on social media you are, the more you'll come across as reliable when it comes to delivering this service of great added value.
To wrap this up, your social media investment will of course be tied to how much time and resources you can actually dedicate to the task. All agencies aren't created equal, and while some might have the possibility to hire a full-time community manager, others might need to turn to internal resources to do the trick. Lucky for you, there are now countless (free) options out there to master the best practices of social media, should you need to be brought up to speed, from dedicated blogs to infographics or even YouTube videos (not to mention our very own blog of course).
Last but not least, examples speak louder than words, so we've singled out a few actions of some of the agencies which recently caught our eye:
You might remember
Fire Breathing Penguin Media
from the feature on our blog and their success story. Their name and logo alone are a clever solution to catch attention, but their creativity doesn't stop there. Through an engaging Facebook page, the team shares content and even Live videos of their favorite "work spots" for instance:
It's no secret that we have a "fang" for
DraculApp
which we've also featured as part of our Agency Spotlight series. Beyond outstanding results as an agency they've also managed to acquire quite a following on social media! On their Facebook page more precisely, they share a variety of content, market related but also entertaining - reaction inducing posts, along with more graphical posts which can be clearly identified as DraculApp "branded":
Aside from the moustache in common, it's the Instagram account of the British agency
Purple Tasche
which brought them to our attention. The homogeneity of the content they share is visually inspiring for anyone looking to make an impact on the platform. Once again, it advocates the importance of having a coherent / strong brand image, which can for instance result in a beautiful shade of purple ;) :
You might have stumbled upon our #FridayIntroductions post on
our Instagram account
, where we (the name says it all) introduce members of the GB crew.
Wistia
has a similar approach when it comes to introducing their employees, with quirky details. A strategy which can apply to an agency, regardless of your staff count, clients always appreciate putting a face to a name!
We hope this article will help you navigate social media in a more productive way. In the end, it's really a win-win, with dedication and creativity you're bound to reap the rewards of your efforts in no time!