Resellers: Why it is essential to create Demo Apps
Written by Christophe Spinetti on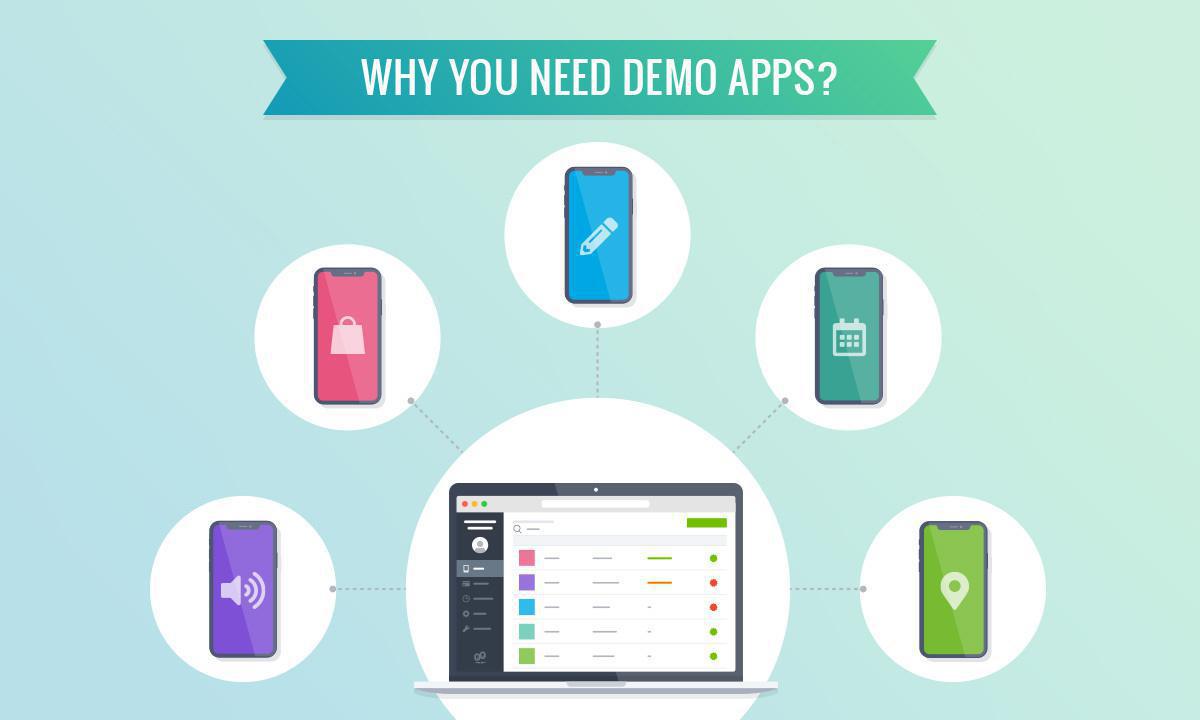 There are 2 types of Apps with GoodBarber: Shopping Apps and Content Apps. In all, GoodBarber offers over 500 features and new ones are released regularly. With a GoodBarber Reseller subscription, you can create unlimited Apps, and therefore, you can create as many demo apps as you want.

Now, this is why creating demo apps is good practice.
1/ Learn and practice
When you first discover GoodBarber, you realize the extent of the possibilities of this tool. In order not to get lost when you're in the learning period, we advise you to create several apps to practice on different models. Creating demo apps will also serve as a learning base when you bring in new collaborators. When you're in the discovery phase, don't hesitate to check out our video tutorials.

Once you've become a GoodBarbe expert, creating demo apps will allow you to test the new features. Indeed, by consulting our blog, you know that we're constantly innovating and that you'll sometimes discover new options or new uses as GoodBarber evolves. Having a few well-built apps on hand will save you a lot of time for testing.

Finally, as we've seen above, with the number of features and customization possibilities, you'll sometimes have to see live what the options requested by a client will be like. Having a nice demo app ready will allow you to make quick tests on changes requested by a lead or a client. They will be impressed by the speed with which you offer them visible solutions.


2/ Demo apps, to make demos...

It is difficult to show all 500 features of GoodBarber in a single app. Demo apps are there to show your skills to your leads and clients. One of the best practices is to create several apps. How to classify them?

By categories: If you aren't targeting a particular niche, you'll have to try to cover as many different industries as possible with your demo apps. GoodBarber offers more than 25 different categories of pre-configured apps. Feel free to create as many as you want.

By theme: For designers, GoodBarber allows you to really show the extent of your talent. The possibilities of colors, fonts, and themes are almost infinite. You can therefore choose to create apps and classify them by theme so that your clients can choose the visual effects that interest them the most.

By navigation mode: There are 5 navigation modes in GoodBarber. You can decide to create an app by navigation mode to show the modularity of the platform you're using. The client will first choose the navigation mode and the architecture of the app, which will give them a good idea of what you are able to provide.
"A picture is worth a thousand words"
. When you meet leads who are not all up to date with the latest technology, you're going to have a hard time convincing them to create an app if they don't see what can be done. Demo apps will give your client demonstrations a strong argument.
Also, think about
additional sales
. We advise you to regularly propose new features to your existing clients in order to generate additional revenues. The demo apps are there again to help you demonstrate to your clients that these new features are interesting.
3/ For your communication channels
If you are new to selling Apps, you don't yet have clients' references to show to your leads. It's therefore difficult to prove your expertise to your clients. Creating demo apps is essential for you. You'll be able to show an "example" of what you do, even if you haven't yet sold a single app. You can be inspired by what has
already been done with GoodBarber.
As you can see in the
white-label documents
we've created, we have used fictitious apps. You can use our wallpapers or create fictitious apps yourself, depending on your development strategies or design preferences. When you create content on your blog, on social networks, or on your websites, you must value your skills. That's what these apps are for. You will make your clients want to have an app.
Even if you already have reference apps, you may not yet have apps in all areas. The demo apps are here to fill these gaps. Moreover, as we saw above, you may have started by positioning yourself in a niche. But if you want to diversify, you're not going to wait to sell one app per new category to have a demo to show to your leads. So take the opportunity to create apps on themes that you have not yet addressed but that you want to target in the future.

Finally, indulge yourself... Your clients' apps are your clients' apps; they have the last word on the final configuration. Demo apps allow you to give free rein to your creativity and display your vision. You have no constraints in design, fonts, colors... You will be able to create without any frustration, and use them to promote your business ;)
Do I have to publish my demo apps on the Stores?
Thanks to GoodBarber, there are several ways to show
demo apps to your clients.
But nothing prevents you from publishing one or more demo apps on the Stores. This will also allow you to test the publishing process.
However,
don't forget that you will have to create one
developer account per platform
. Then you will have to review each of the stores. If your app is completely fictitious, it will not pass the review stage. So you have to create original content and update it regularly on the stores. Don't forget that there is the
Progressive Web App
solution (which does not require a "developer" account) that can be published instantly on the Web. In this case, you are the only master on board, with no store involved in the publication.
Still not a Reseller?