Reseller: how to generate more revenue ?
Written by Christophe Spinetti on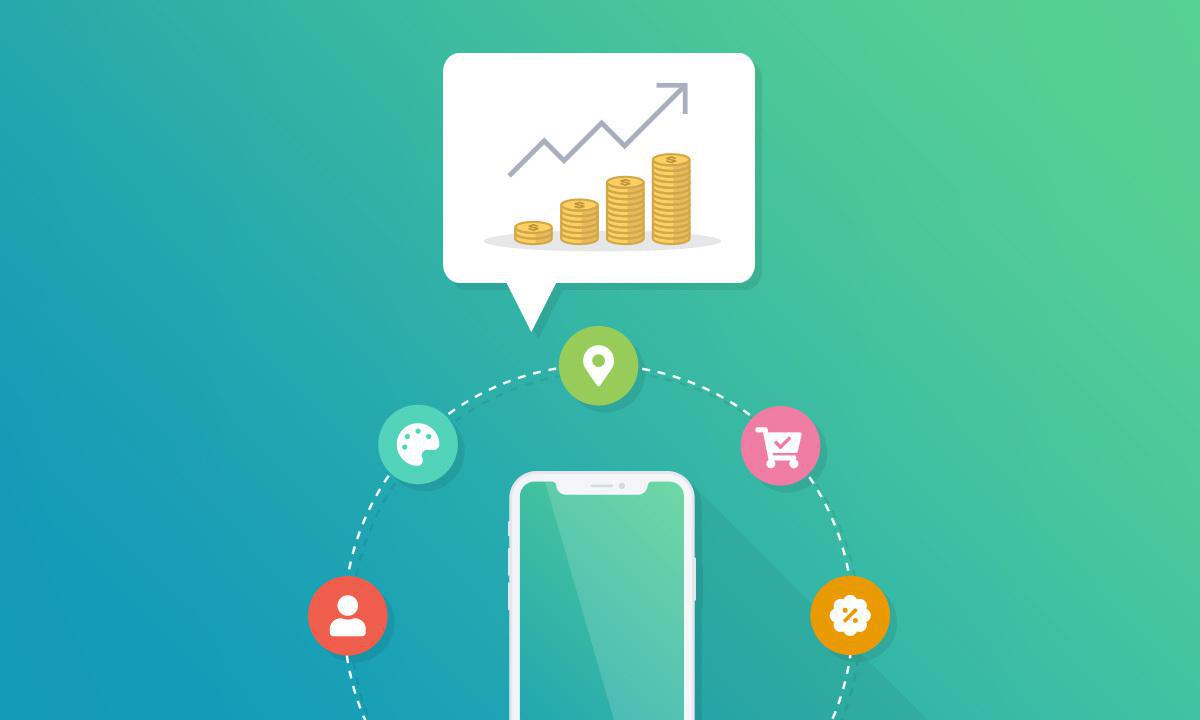 As GoodBarber Resellers, you monetize your savoir-faire by creating apps for your clients. To bill your services, the 3 most common methods are:
- App creation fees
- Subscriptions (maintenance and infrastructure fees)
- Sell additional services

Most of our Resellers, charge according to the first 2 methods but often forget the 3rd method: "sell additional services".
Why is it important to sell additional services ?
First of all, as a professional, you know that it's much cheaper to retain a client than to acquire a new one. It's, therefore, more interesting to try to work on your existing client base to sell them new services and increase your Cash-Flow. Your clients know you and, for the most part, they'll be easier to convince than leads.

Secondly, it also shows that you stay up to date with the latest news as an app expert. Your credibility will only be strengthened. In fact, if all your clients see that you regularly offer them new services, even if they don't need them right away, they will know at all times that they can count on you to improve their app.


What type of service can you offer ?
1. New features and add-ons
By using a tool like GoodBarber, you have the chance to benefit from more than 500 features to create apps. Just take a look at the feature index to see what you can do to add options to your clients' apps. In addition, on
our Blog
, we announce new features or updates on a regular basis. While visiting our blog, you may come across a client issue that a particular feature can solve.
GoodBarber has developed an extensive library of add-ons so that users can add options according to their needs. The customization of the app is taken to the extreme. You can use this add-on catalog to offer paid options to your users. For example, loyalty options such as
couponing
and L
oyalty Card
can be added after the app is created and be billed separately.
2. Shopping Apps
It's been more than a year now since GoodBarber launched
Shopping Apps
.
Mobile sales are constantly growing and this type of apps represents a
great opportunity for your clients
. If you have clients in the retail or eCommerce industry, they'll surely be interested in this tool.
The time spent on apps
has increased by 20% during the 1st 2020 lockdown. This is a channel to prioritize for eCommerce. As there is a lot of competition on the Internet, we must go and find clients via their favorite tool: their smartphone.
At the moment, the demand for Click & Collect is very strong. We have recently accelerated our developments around this feature. in order to help our clients meet the demand. You know that with our platform, you'll be able to offer
local delivery
or
off-line payment
services to your eShop customers. Installing and configuring these add-ons can be subject to special billing, upon activation or by subscription.
3. Selling services
Once you've created an app for a client, even if you give them
access to their back office,
chances are they'll still ask you for specific tasks.
This is one more opportunity to showcase your savoir-faire and charge for additional services. If you have copywriters in your team, you can, for example, write regular blog posts on behalf of your client.
Please note that there is also a Blog add-on for Shopping Apps
.
You can also do customer segmentation and send
Push or schedule push notifications
for them.
Finally, in Shopping Apps, there is often the need to add new products or update prices. This is a task that your client can delegate to you. It's important to know that in many cases, Resellers' end clients are not 100% dedicated to the management of their apps. They will surely need you to help them keep their app up to date.
4. Stores publication and updates

Publishing an app is a sometimes tedious process for the uninitiated. The GoodBarber team provides expertise and assistance to help clients publish their apps.
As a reseller, you add a layer of security and comfort in this process compared to your own clients. Indeed, you can take over the management of any administrative tasks normally incumbent on the end client. But this task takes time. So you can imagine tiered pricing, where PWA is part of the basic tariff, and add an option for publishing on the Stores.
Moreover, once the app is on the Stores, the work doesn't stop. Indeed, smartphone OS (Operating Systems) and publishing rules are constantly evolving. On a technical level, you don't have to worry about anything because GoodBarber updates its infrastructure as the platforms (iOS and Android) evolve. Nevertheless, in order for your client's app to benefit from these evolutions, you'll need to update it at least twice a year on the Stores. This expertise is valuable and you can take advantage of it.
5. Redesign and structure update

Once your client's app is created and published, you'll need to continue working on it.
First of all on the updates on the Stores as we've just seen. But not only that. Indeed, it's essential to make this app evolve over time. If the design and structure of the app don't evolve, users may start to get tired of using it. Moreover, if its UI (User Interface) doesn't stay up to date, app downloads will start to stagnate.
Finally, the competition may be more reactive and start to nibble away at your client's market share. As a mobile expert, you should advise your clients in this direction: regular redesign and structure updates are essential. As mentioned above, this can also be a good way to integrate new features. Because, if the app starts to be less successful and your client no longer sees value in this product, they may stop their partnership with you.
6. Community Management and Marketing

GoodBarber offers options for integration with social networks, which can add value to your overall service. You can think about launching promotional campaigns to get the app downloaded.
Facebook alone has 2.5 billion users. The clients' audience is bound to be there to some extent. If you're not a Social Media or marketing expert yourself, you can use freelancers to provide this kind of service
This definitely represents added value in your offer because the goal here is to promote the app and make it gain users. Your clients, as we've seen above, don't necessarily have the time or skills to conduct these campaigns. Also remember that Push notifications are an effective weapon to promote a specific item, novelty, or coupon. This type of service can be billed on-demand or, possibly, based on results. This will show your motivation and involvement in the success of your clients' apps.
Conclusion
We know that you're constantly looking for new clients to offer your services. You're right, it's essential for any company to build a portfolio of leads and work on it. Nevertheless, it's important not to forget your existing clients. First of all, because your work does not stop at the 1st sale. When you sell apps, you have to accompany your clients in the long term. And secondly, selling additional services to your existing clients can be easier, faster and therefore very profitable for your business.
With GoodBarber's solutions, you'll always have a good excuse to contact your clients and offer them something new ;)
You don't have a Reseller account yet? Here is the process to test it for free:
1/ First, you need a Content App! Create a trial version here:
https://www.goodbarber.com/create/content
2/ Fill in the Reseller form directly in your back office by going to Add-ons > Services > Reseller then select either the Reseller Classic or Reseller Classic&Shopping plan.
3/ Login to the Reseller dashboard here :
https://www.goodbarber.com/reseller/manage/