Loyalty card: increased QR code safety
Written by Jerome Granados on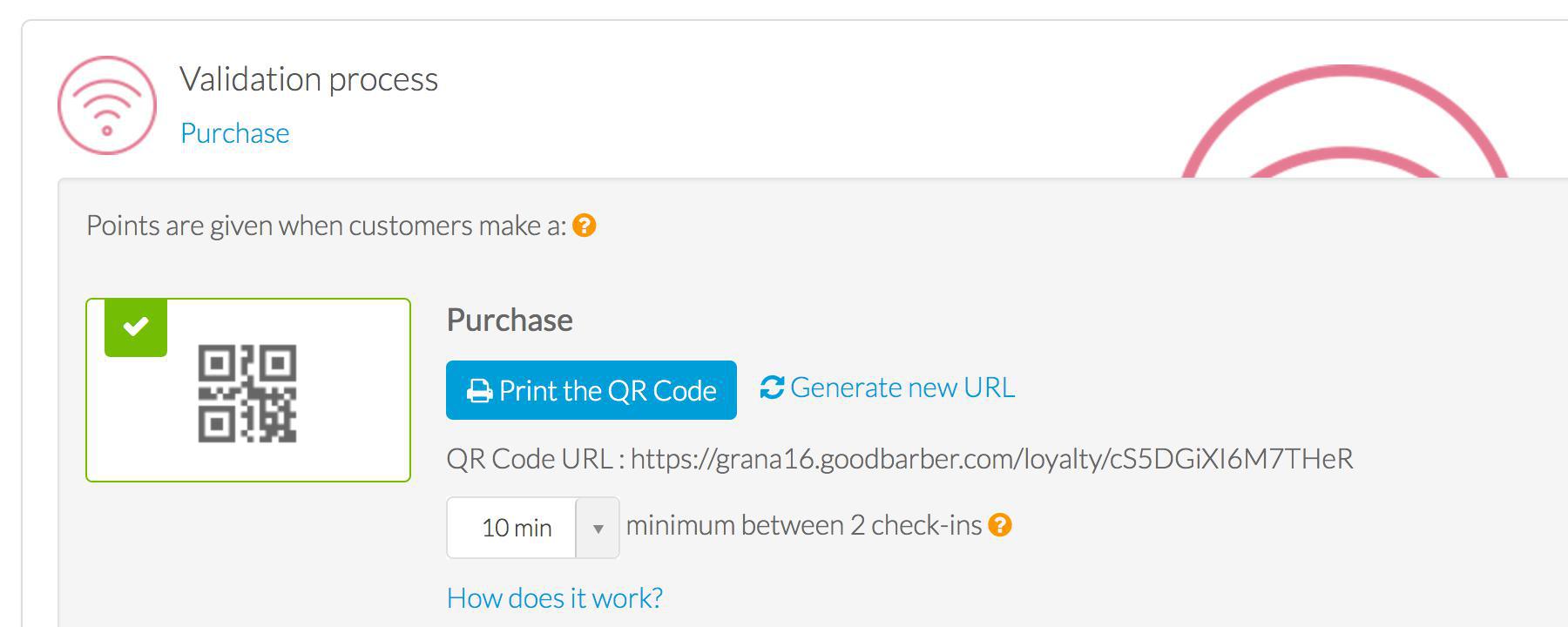 We've introduced extra security measures for the
loyalty card
QR code. From now on, it will be possible to destroy an existing QR code and replace it with a new one.
The QR code may be used to
validate points
for the loyalty card. The usage scenario usually goes as follows:
1/ your client visits the point of sale and shows the loyalty card on his phone,
2/ you show the QR code to the client on a screen or through a printed version,
3/ the client scans the QR code from the app or the web app and earns a point on his loyalty card.
To avoid abuse of the feature, it was already possible to set up a waiting time between 2 validations. It was up to you to determine this duration. Please note that if you enter 0 min, the QR code can be scanned several times with no time constraint. Some of you do authorize this, so that a client can validate several points at once, for instance if the client makes an expensive purchase and you want to reward them.
QR code reset
Now, if you witness abusive behavior with the QR code, you can reset it. Reset has two consequences:

1/ all previous versions of the QR code become useless. As a result, don't forget to print the new version before any future uses.

2/ the URL to access the online version of the QR code is also renewed. The URL is unique and cannot be guessed. Remember that the QR code will only be displayed on that page if your app is published. It should be at least available on one of these 3 platforms: web, iOS or Android.
Good to know
All new loyalty card users will automatically benefit from this new safeguard.

If you are an existing user and you wish to apply this safeguard to your QR code, you need to go to your back office under Business > The card > Validation process > Purchase and generate a new URL for your QR code.
Again, don't forget to print out the new version of the QR code to use inside your store, as the old one will not be relevant any more.