What is a push notification ? Why it matters ?
Written by Muriel Santoni on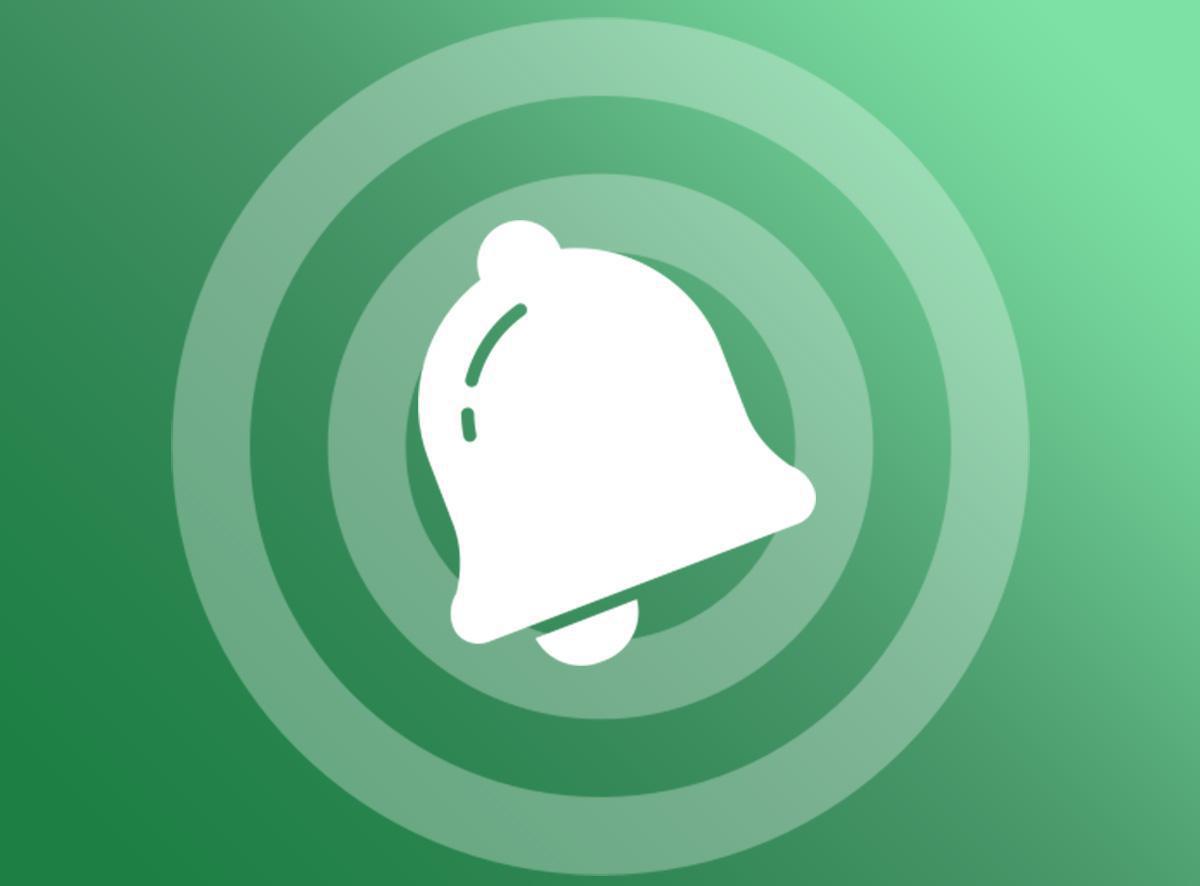 The emergence of
Progressive Web Apps
meant the arrival of a new possibility:
sending web push notifications
.
They are received by users directly in their web browser.
This feature is supported by the majority of recent browsers, and the
list of them is growing every day
.
If you've subscribed to a native
GoodBarber
offer and you've activated the PWA version of your app, you have the option to send push notifications to your native iOS, Android, and PWA users.
Being able to directly contact all of your users regardless of the device they're using is a significant advantage.
On the other hand, in some cases it can be a good idea to adapt your communication based on the type of user.
Certain messages may only apply to web users (to get them to install the application for example), or only native iOS users (maybe to inform them of an update that only concerns iPhones).
Basically, it's good to have the
option to target users based on their platform
, and now this is possible.
How does it work?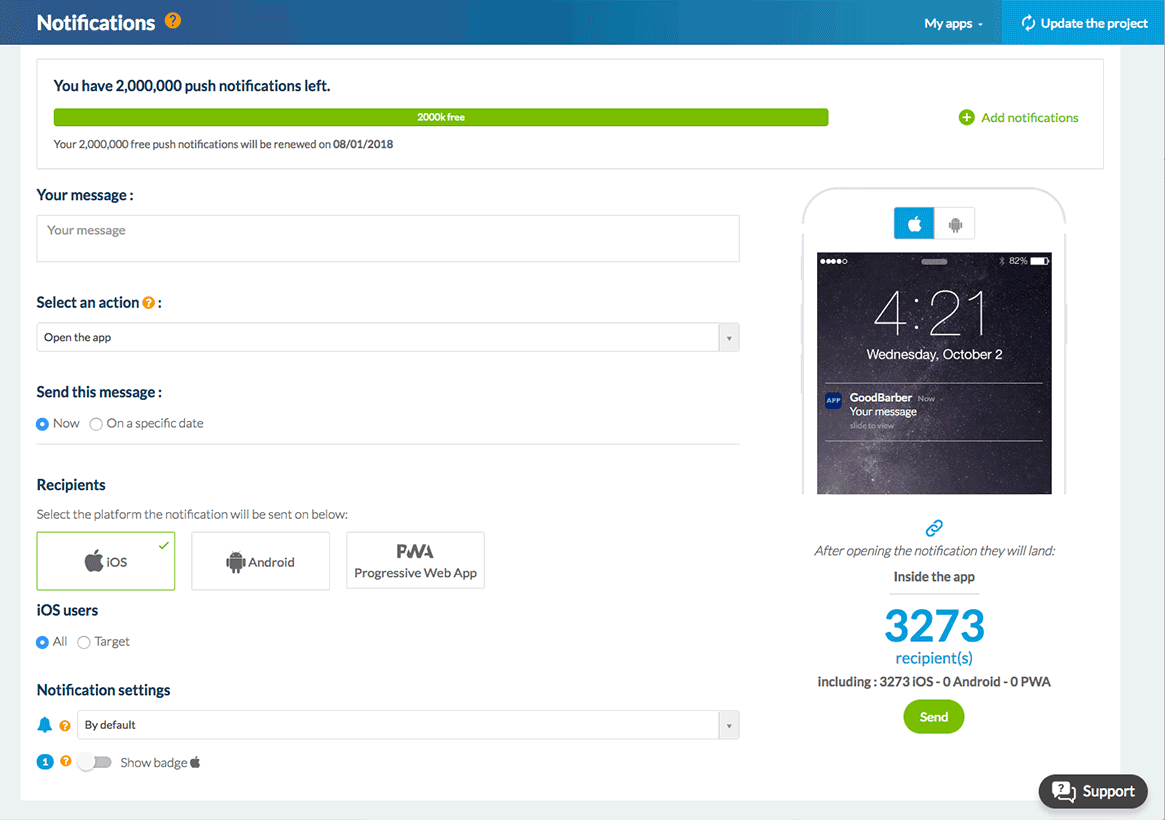 In the menu Users > Push > Send, you'll find the page to create push notifications.

As usual, you can write your message, select an action, schedule the sending, etc.

The update can be found in the Recipients sub-menu. Here, in just one click you can choose the platforms that will receive this notification.

On the side in the notification preview, you'll see the total number of recipients as well as the platform repartition (PWA, native Android, and native iOS if you're subscribed to the iOS Premium offer).
All that's left is to finish setting up your notification and to send it to the users you chose !
Related articles