Back from an amazing week @ MWC14
Written by Jerome Granados on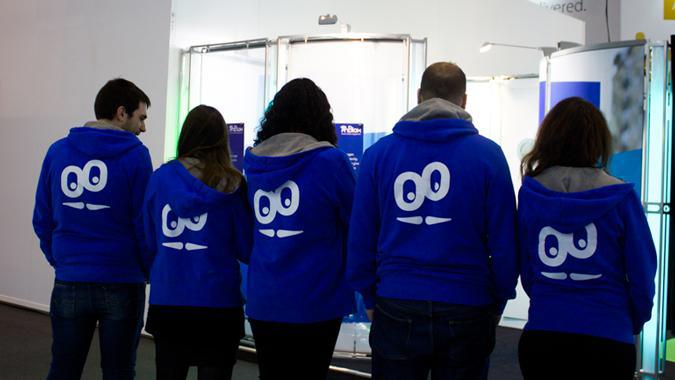 As you know, last week, we attended the Mobile World Congress 2014 in Barcelona.

Each year, the Mobile World Congress is the moment for us to showcase GoodBarber's new features. In 2013, we established a new standard in mobile app design by providing the most comprehensive set of designing option ever seen in an app builder.

This year, we had the pleasure to demonstrate how to deliver an ultimate user experience using the last improvements of GoodBarber.
The video running on our screen
We changed our location this year. We used to be hall 5, on the French pavillon, but for this edition, we had the opportunity to be located in the App Planet, hall 8.1

For those who have already been to the MWC, you know that's is a very big event. It takes more than 15 minutes, at a good pace, to go from hall 1 to hall 8.
And, if you've been there, you know that the App Planet is the place to be!

Like last year, we chose to put a tv screen on our booth, to display a looping video. The one embedded in this article is an excerpt of what you could have seen on this screen, if you had come to visit us on our booth.
Timelapse from our booth
The French minister for the digital economy stopped by our booth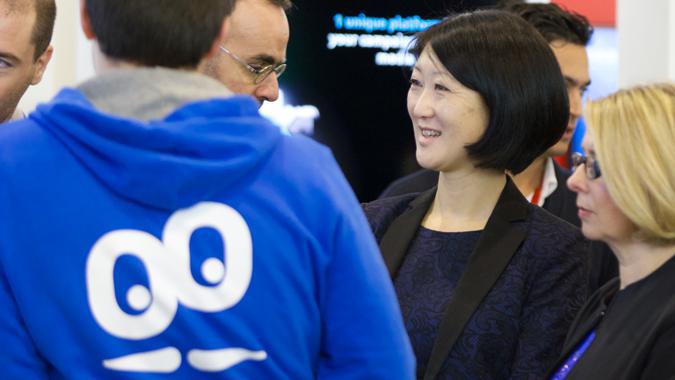 We also had the chance to pitch GoodBarber to
Fleur Pellerin
, the French minister in charge of Small and Medium Enterprises, Innovation, and the Digital Economy.
We met a lot of people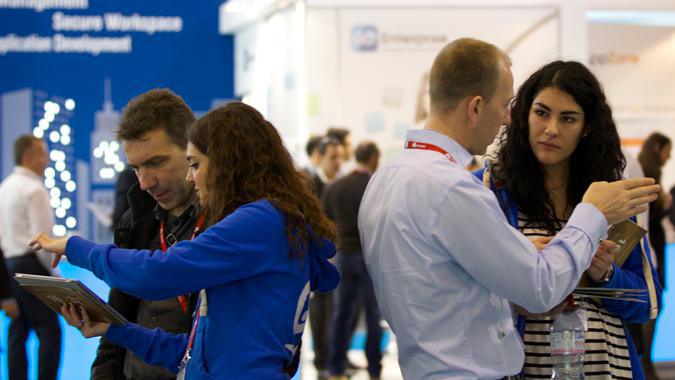 Above all, the MWC is the opportunity for us to meet a lot of people. Partners, customers, investors, resellers, ... during such an event, the great meetings you can have are endless.
Well, each year,
the MWC is the event that energizes us the most
.
We are now back in our headquarters -
@CampusPlex, Ajaccio
- to prepare the launch of GoodBarber 3, the new version of your favorite app builder.
It's gonna be amazing!