Christmas presents for geeks #GBXmas
Written by Isabella Leland on
Christmas is in the air! Surely you haven't missed the release of our
Do It Yourself Christmas by GoodBarber app
(also available on
Android
here). It's possible that you've also started to give some thought to which presents you'd like to see under the tree. On that note, here's our wishlist for Christmas, which might make for present ideas for yourself, or the geeks in your life, for every budget!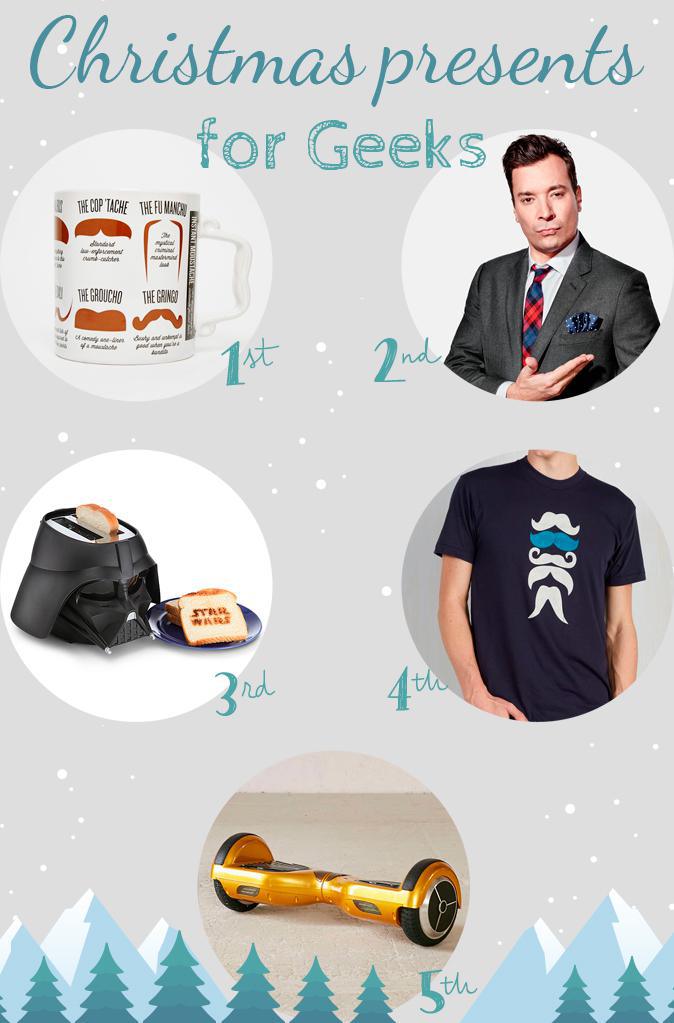 1 - Moustache mug, $11,50,
Asos
Of course we are a little biased when it comes to this mug... This would definitely make a nice addition to our
collection of cups
around the office.
A fun present, for a coworker for instance.
2 - The pocket dial by Jimmy Fallon, $48,
J.Crew
This idea for an iPhone case by none other than the amazing Jimmy Fallon is absolutely brilliant. This will go perfectly with a suit & tie for a New Year's Eve party!
3 - Star Wars Darth Vader Toaster, $49,99,
Think Geek
Whether you are planning to go see the new Star Wars or not, surely, the release of the latest episode must have made you a little nostalgic... Here's the perfect cure which will also make you smile in the morning before work!
4 - 'Stache Bash Men's Tee, $29,99,
ModCloth
Oops, we can't help ourselves, another moustache adorned present has found its way into our list...
5 - Self-Balancing Board, $500,
Urban Outfitters
Everything in Back to the Future didn't come true by 2015, this is the closest it gets to an hoverboard... And it's pretty cool still, isn't it? The ideal present to stay in shape in a non-boring way
Now, if you like surprises better, we've got you covered, don't worry... Simply head to our Facebook page and open our
Advent Calendar
for a chance to win prizes everyday.