Create content to increase your online store visibility
Written by Marie Pireddu on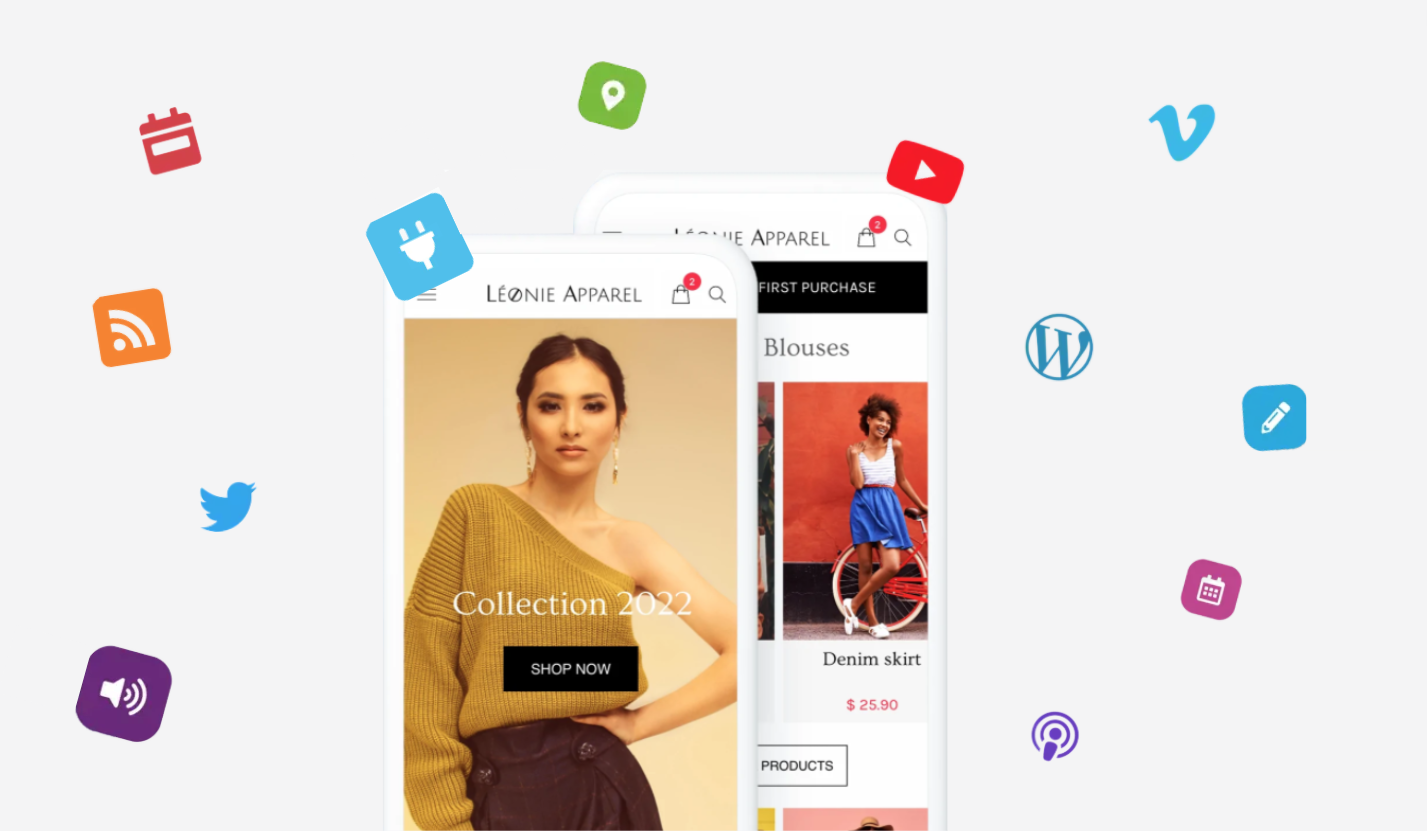 Content marketing is a proven strategy to raise awareness for your brand and bring traffic to your online store.
Creating and publishing information for your clients will build trust and authority amongst your target audience, build relationships and community around your brand, therefore increase engagements and ultimately boosting sales.
To help you implement your
content marketing strategy,
we've added a few new features to your eCommerce apps.
Connect your existing blog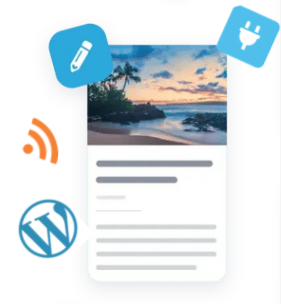 A blog is a great tool to optimize your content marketing strategy. It allows you to provide useful information to your users, tell the story around your brand, therefore building trust and authority amongst your audience. Also, the more content you publish, the more your PWA will be indexed, driving more traffic towards your shop.
You ow have several options to add a blog:
WordPress Plugin: Sync your WordPress blog to your app
The plugin installation is easily done in a few steps and you can find a detailed online help to guide you along the process. This plugin allows you to apply content filters to match your blog categories, enable comments on the articles to build your community, add a search engine to let your users find their favorite topic quickly, and many more options.
RSS feed: connect your external articles and display them in a section of your shopping app, this is possible via an RSS section.
And of course, the already available Blog section allows you to create your blog content directly in your GoodBarber back office.
Podcast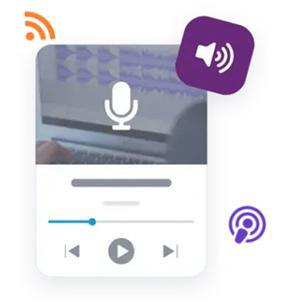 Podcasting is now mainstream and attracts tens of millions of people every week, generating more and more revenue. One of the main advantages of podcasts is that t
hey are very easy to use since they are downloadable files. They can be listened to while running or while commuting to work. All that while keeping your eyes and hands are free.
Also, podcasts can make a deeper impact as they are more intimate than blogs. Hearing the human voice of the company they purchase products from will can establish a deeper connection and build loyalty more easily.
You have different options to add a podcast to your shop:
RSS Feed: To connect a podcast to your GoodBarber app, you simply need to use the RSS link of the podcast stream.
This stream must respect the same standards as those
required by iTunes
.
Some services like Anchor by Spotify, Simplecast, Ausha, or Spreaker for instance are compatible, you need to get the RSS feed from those services to set it in your back office section.
This CMS section allows you to upload your sound files directly into your back office GoodBarber to display them in a sound section. You as usual customize the section: add a thumbnail, design the page to match your branding and add all the info required for SEO etc

Videos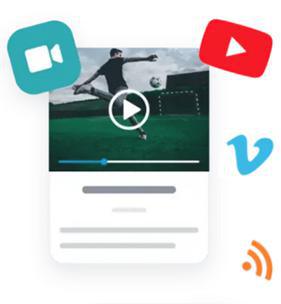 Having videos on your online store has plenty of benefits. It helps attract customers, especially a young audience. It allows you to show the product as clearly as possible and create an effect of presence (the product cannot yet be touched, unlike in physical stores, but you can show it from all sides and in action). It works as an additional channel of communication with customers. It brings traffic to your store and usually more qualified traffic that will convert more. it can easily be shared on other platforms as part of your marketing plan.
What are your options to add videos to your GoodBarber app?
Those sections will allow you to display your videos published on your account
Youtube
or
Vimeo
.
GoodBarber will retrieve your videos from those 2 platforms and display them in a native section on your app. Thanks to these extensions, the videos you published on these channels will be automatically synced with your app. You can focus on growing your channels without having to waste time duplicating the content again on your app
Web tv: with the CMS section you can add a video file from your computer and customize the section as usual.
RSS Feed : Connect your external videos to your GoodBarber app by adding the URL .
Photos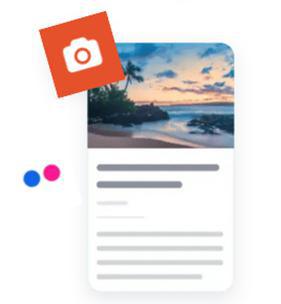 We all know that pictures speak a thousand words. A photo gallery is a must-have for a store. You can now adda photo gallery with these 2 options.
Flickr section will only show in the app the content you have uploaded yourself, not the content initially uploaded by some users and marked as favorite for instance.
If you don't have content of your own in your account, your Flickr account won't be able to connect in the backend.

Gallery section: the same CMS section as in the GoodBarber content app. Add your own photos directly from your computer and customize the section to match the rest of the app design and your branding.
Events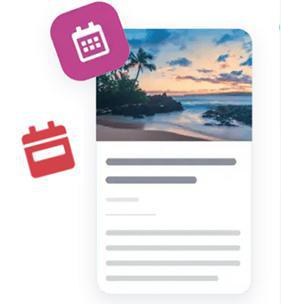 With a Calendar in your app, you can organize and display events in advance, such as limited-time product promotions, sales, pre-order dates, live events, etc. Your users will find all the info they need in one single section.
iCal/vCal : add an external calendar by adding the iCal section and entering the URL of your calendar
Calendar section: You can also create a calendar directly in your shop back office with the Calendar section.
Create your own custom feeds
These sections are for people with coding knowledge. You can create your own custom feeds, respecting the specifications of the Content API. Once these JSON content feeds are created on your website, you'll be able to add them as sources of your sections, using the Custom connectors
for articles, sound, videos, maps and photos.
You can find the developer documentation to create your own feeds
here.
Twitter
With our Twitter integration, your tweets are synchronized between your Twitter account and your GoodBarber app. It gives users easy access to all your content while maintaining your activity on Twitter, helping you build a strong community.
The goal of a content marketing strategy for eCommerce is to nurture and build trust. These new features are perfect to help you do just this and make your eCommerce app a success.
Still using a website and haven't made the move to an eCommerce app yet?
Try out our platform for free for 30 days and discover all these features and many more.
Start now!