Design update: a brand new template for the podcast detail page of your app
Written by Marie Pireddu on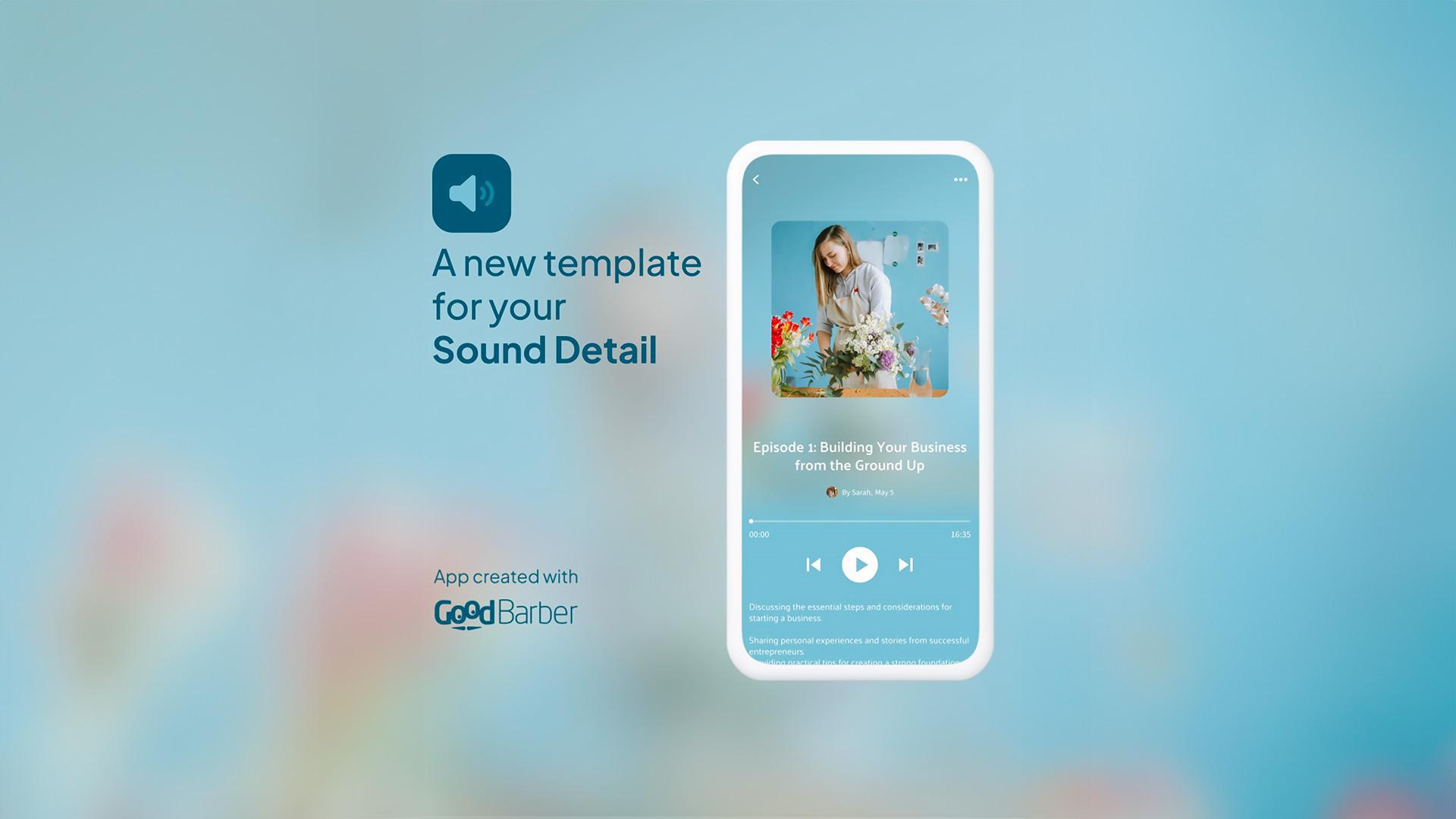 Following the release of your new
Podcast List template
, which allowed you to create a podcast section that not only showcases your audio content but also leaves a lasting visual impression, we now released a new template for the details page of the podcast episode: ToolBar Slide Cover
What's new?
With this template, it's all about the design, to give a look similar to Spotify. We've added a few cool little features:
- You can customize the style of your image: sharp or rounded
- You can choose to have a thumbnail or not to display one.
- The thumbnail can be automatically as a blurred background for a really cool effect.
- You can add the author and its avatar :)
- You can really customize the info displayed under the image using tokens> for example you can display a summary of the content of your podcast episode. You can find the most common token in this
online help.
- A new modern toolbar on the side to enhance the actions possible directly from this page ( Comment, share, favorite).
Pro tip:
For the more advanced users out here :), using our JSON edition extension , you can manage the shadow component. You can find out more about the shadow atom in our Design System
Once you've installed the JSON extension, you will need to add the shadow object. Here's the JSON format of this object :