Design update: more than 8600 new material icons
Written by Marie Pireddu on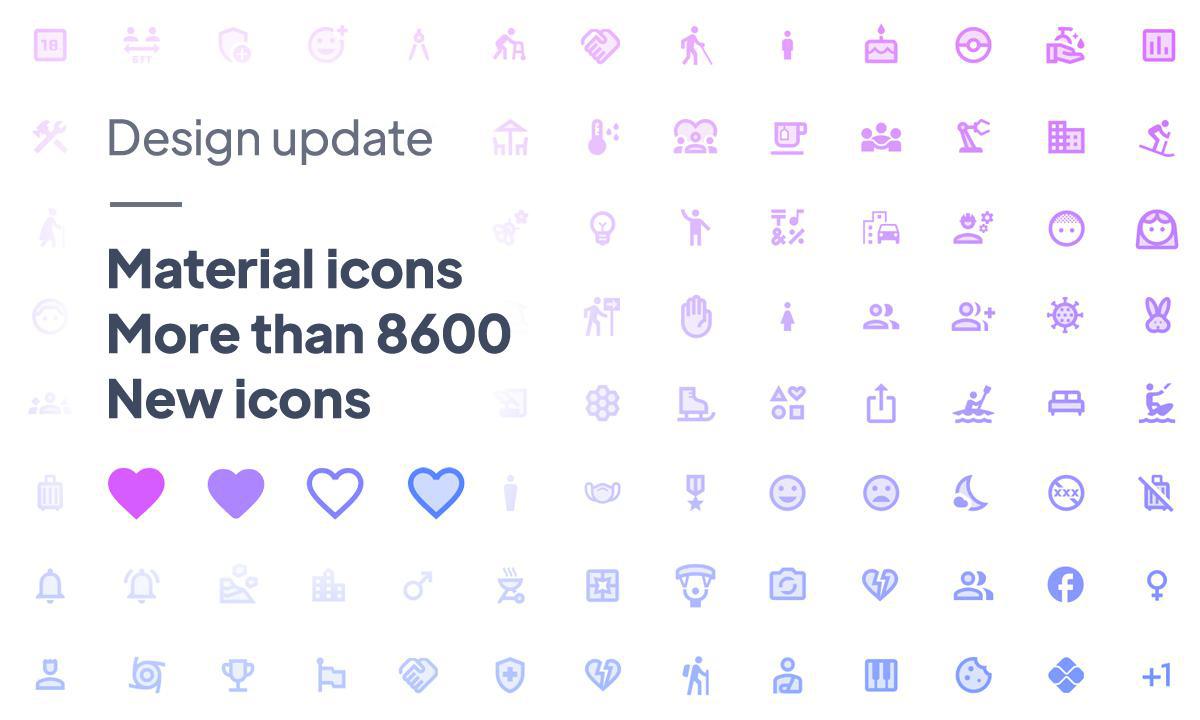 Today, we're releasing another design update that will allow you to modernize the look of your app even more: a new material icons library. These icons are available both for content apps and eCommerce apps.
With this new collection of icons, we're adding more than 2200 new icons in 4 different styles, giving you a library of over 8000 icons altogether.
What are Material Icons?

Material icons are created using Google design guidelines to depict in simple and minimal forms the universal concepts used commonly throughout a UI. Ensuring readability and clarity at both large and small sizes, these icons have been optimized for beautiful display on all common platforms and display resolutions. Material icons are simple, modern, friendly, and sometimes quirky.


Why are Material icons so popular?

Material Icons have gained immense popularity as a design resource worldwide, being extensively utilized in various online and real-world applications. Their popularity can be attributed to several factors, including its vast collection of icons in five styles and open-source accessibility. However, what truly sets them apart is their minimalistic design that ensures universal recognition across diverse cultures and languages, making them incredibly versatile.
How to use these new icons in your GoodBarber app?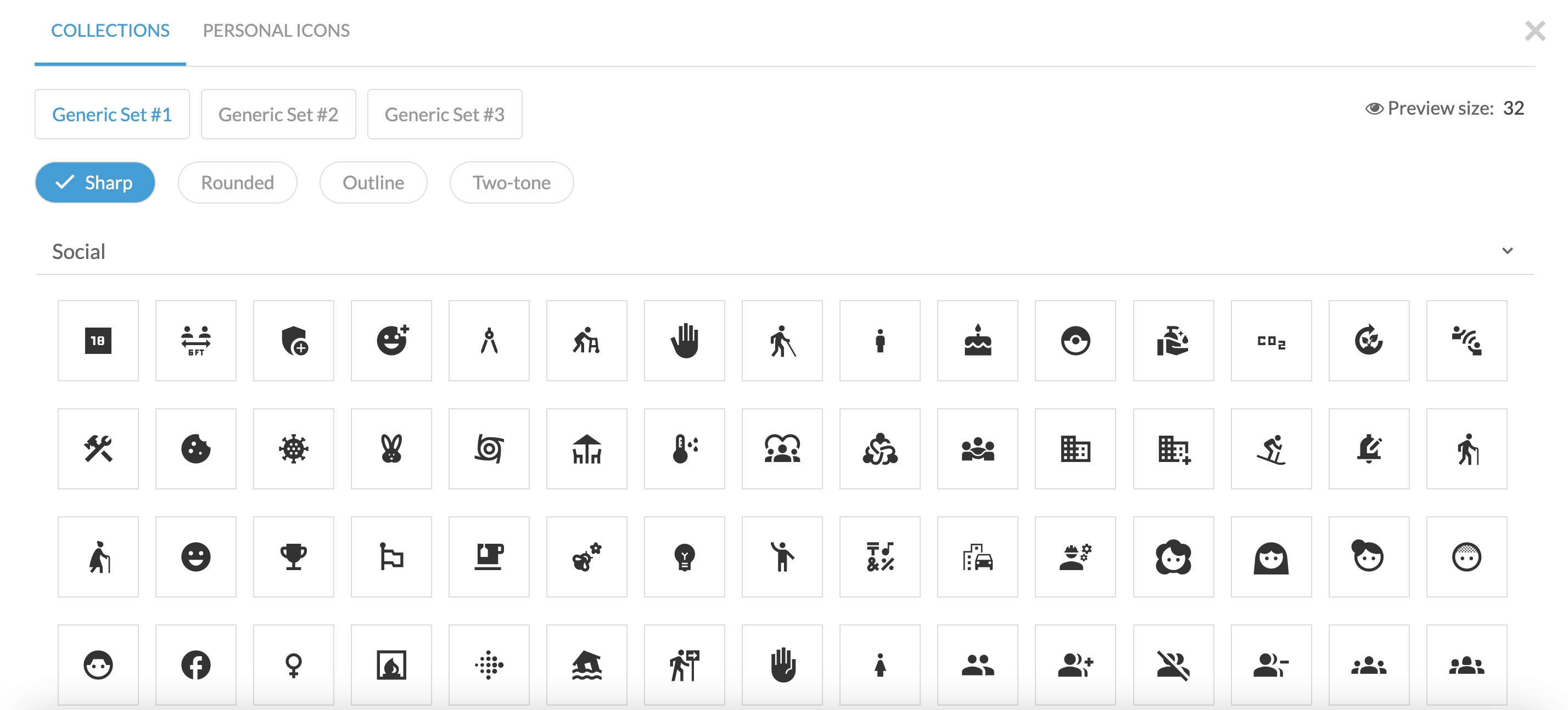 You can add these icons in many different places in your app. For example on your navigation menu ( by the way, have you checked out our latest
floating taBar menu
? ).
In your app back office, you will find the icons in the design editing panel of the section you wish to update. The icons are categorized into 4 styles:
Sharp
Rounded
Outline
Two-tone
And as always, you can still customize your icons by uploading your own.

Time to add a new trendy, modern look to your app!