eCommerce apps: manage your stock from one single page
Written by Marie Pireddu on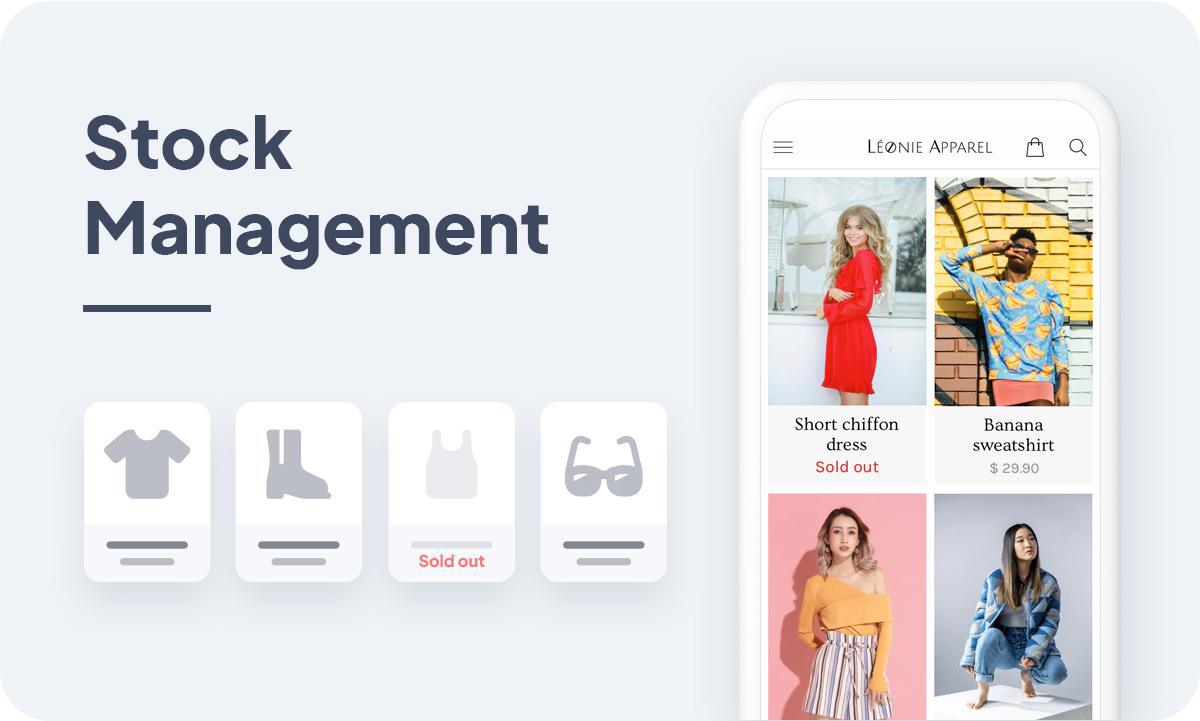 Good news for GoodBarber eCommerce app owners! We just released a new feature that will make your life easier: you can now manage the stock of all your products from one single page.
Let's see how it works in your app back office.
A new dedicated menu to manage your entire stock
Once you've installed the new
Stock extension
(free with a Pro plan), a
new menu
will appear on the left side menu under
Products > Stock.
From this new page, you will be able to manage the stock of all your product. The table has 4 columns for products, SKU, price, and stock.
From the stock column, adjust the stock of your product directly from this page. You can also, at the top of the page, choose to display the "
out of stock"
label on your product.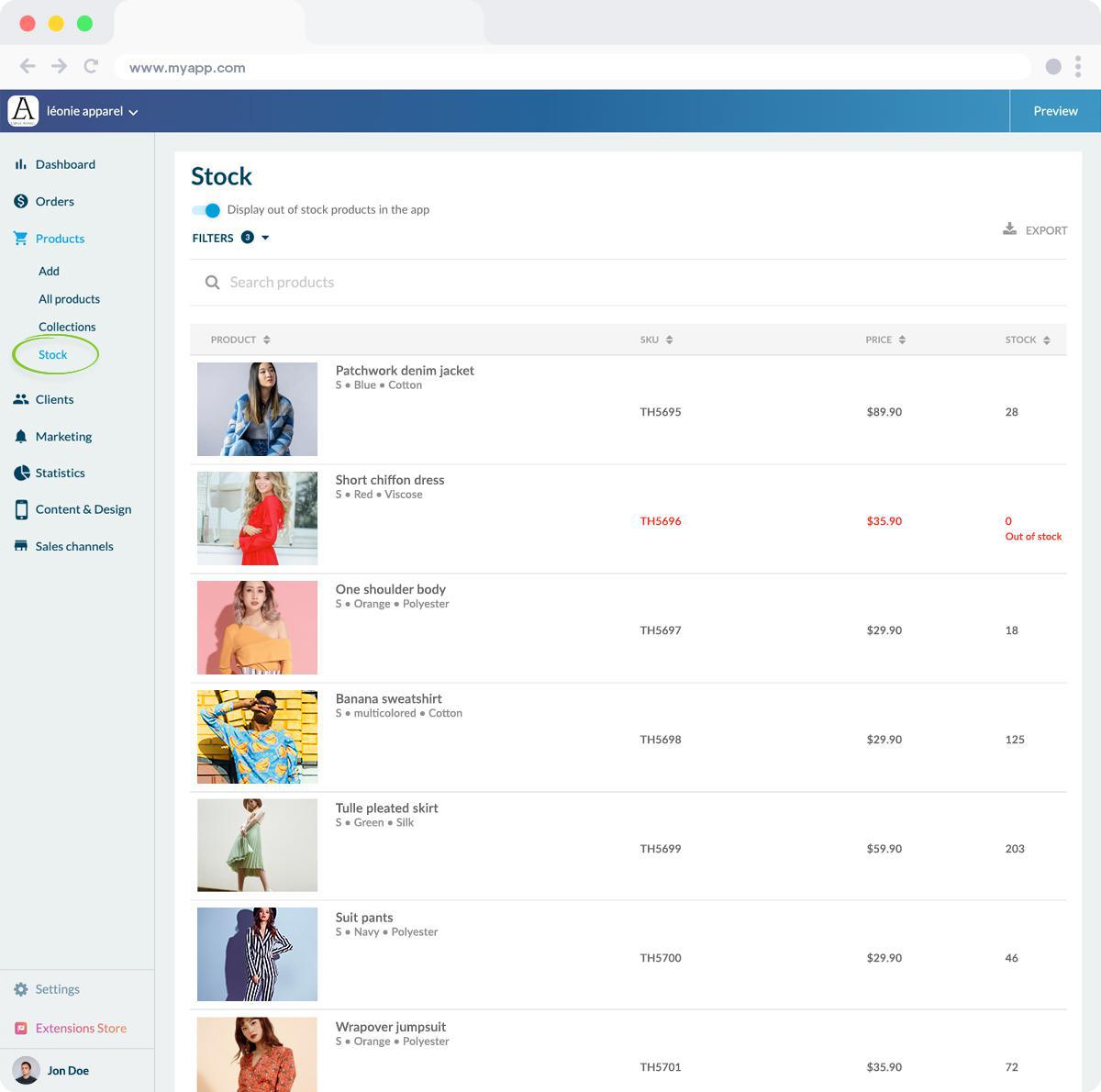 For easier management, you can sort your products by alphabetical order, by ascending or descending price, or by available stock. You can also filter your products according to several criteria (tag, collection, price, publication status, ...) or search them directly via a search engine.

An additional bonus: we know you most likely will have to adjust your stock in other places than your GoodBarber back office. For this, simply export this table under a .csv file. The file contains all the info of the table.