Edamame Restaurant: digitalization of a family restaurant
Written by Muriel Santoni on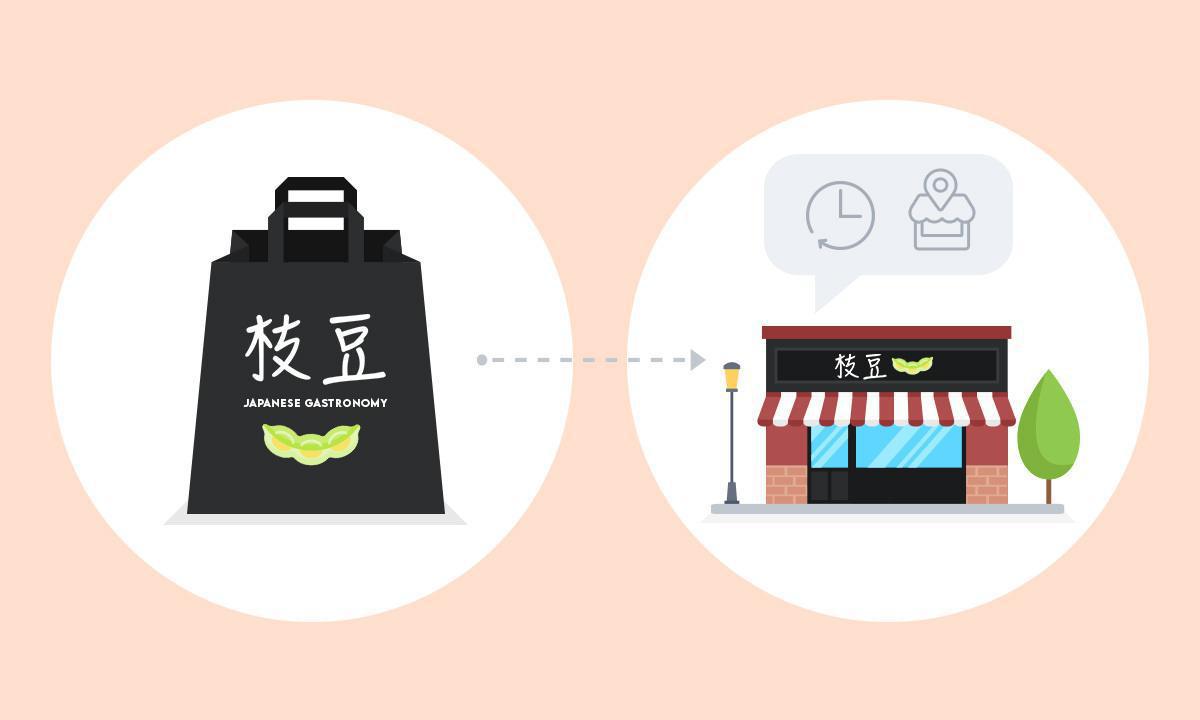 The period we just went through proved it: consumer habits are changing, and businesses must adapt. In the food industry, like catering, the change in consumption patterns had already begun long before the onset of the health crisis. The global events of 2020 have only reinforced this trend, and the importance for restaurateurs to digitize and offer their customers the opportunity to consume their products elsewhere than inside their establishments has been confirmed.


How do you offer this type of service when you're a restaurant owner and, above all, how do you organize yourself to ensure a great experience for your customers? This is what we're going to see today through the study of a fictitious app, which uses features that will be very useful if you want to develop your own restaurant.

Edamame*, a Japanese restaurant going digital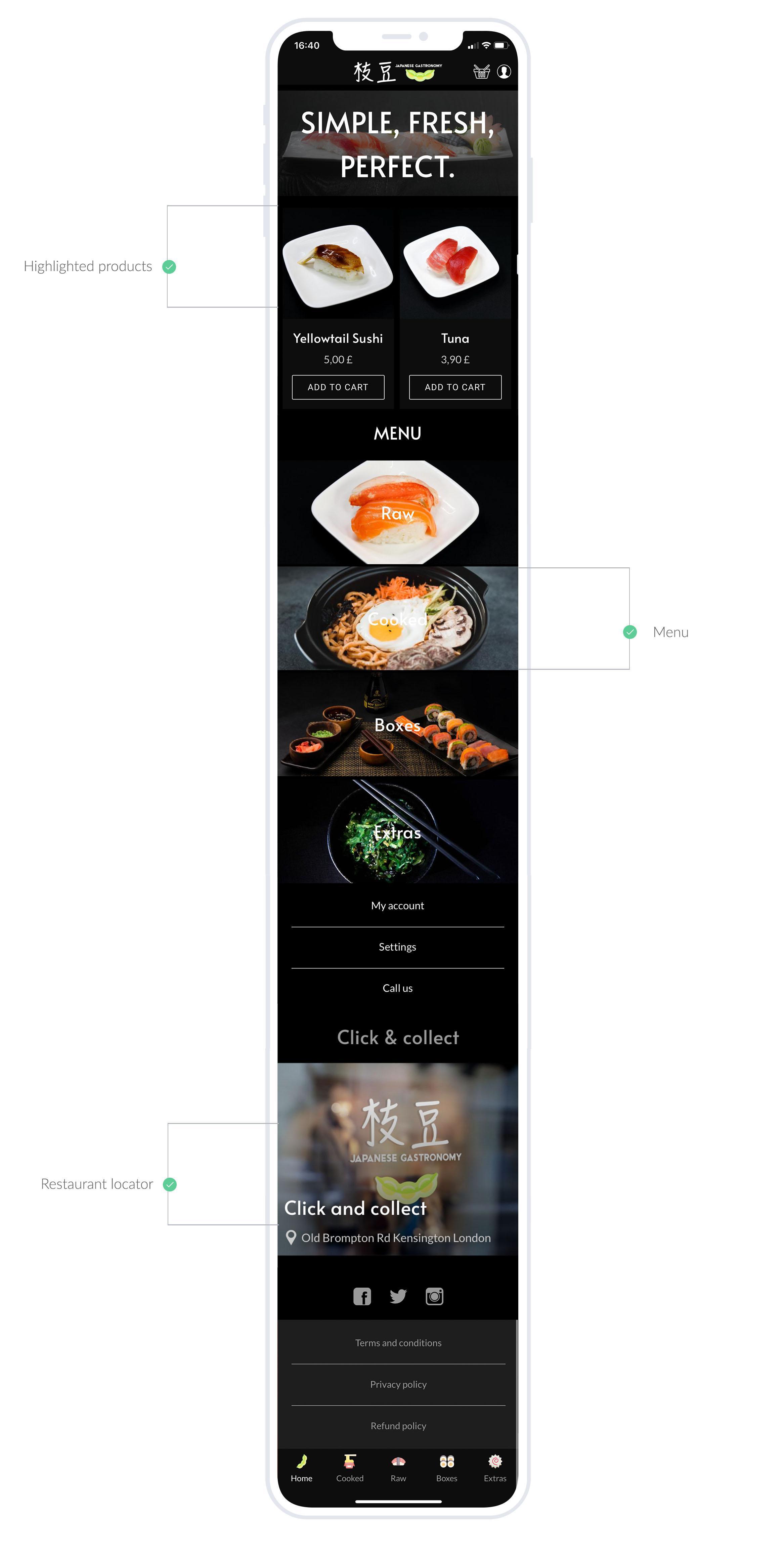 Edamame is a Japanese restaurant in London. In business for about ten years, the restaurant owners had never felt the need to digitalize. The restaurant is located on a busy avenue and enjoys a good reputation. Customers are loyal and appreciate the fast service. Thanks to its location and prices, Edamame appeals to students, working people, and families alike. The restaurant is suitable for quick lunches as well as for outings with friends.

Some time ago, the owners were thinking of launching a delivery service to broaden their potential targets and increase their sales. However, the scope of the project seemed too big, especially since it's a family restaurant, and they would have had to hire delivery people, create a standard for order taking, find new ways to take orders outside the restaurant, think about a new organization to handle orders on-site and orders for delivery, develop communication tools, and so on. So they put this idea aside, thinking that their traditional restaurant service would be enough for a few more years.


Due to the health crisis, the Edamame was forced to close its doors, and it was at this point that the idea of digitalization came back to their owners. Their objective? To find a simple solution to present their menu clearly to their customers and allow them to order their meals remotely and pick them up on-site, therefore avoiding having to provide a delivery service.

That's how the Edamame app was born.

The app allows the restaurateurs to present their menu in a clear and dynamic way. They can, for example, highlight the products of their choice, as in this case their sushi, presented on the Home screen of the app.

It also allows users to easily find the restaurant in order to pick up their order.

In-store pick-up and payment
The owners of Edamame didn't want to offer a delivery service in order to avoid having to hire staff to handle this process. So they chose to offer a Click and Collect service: it's simple, customers order their meal on the app, then they come and pick up their order directly at the restaurant. This way, the restaurant owners only have to prepare the orders and wait for the customers to come and pick them up. Since orders are placed directly on the app rather than over the phone, there is no additional workload for restaurant staff. An extra bonus!


For the payment, it's following the same logic: the owners of the Edamame decided to offer only one payment option: offline payment. Customers validate their order via the app, but they will only pay when they pick it up directly at the shop. No changes in the restaurant's operating habits.

Organization and definition of the in-store pick-up time slots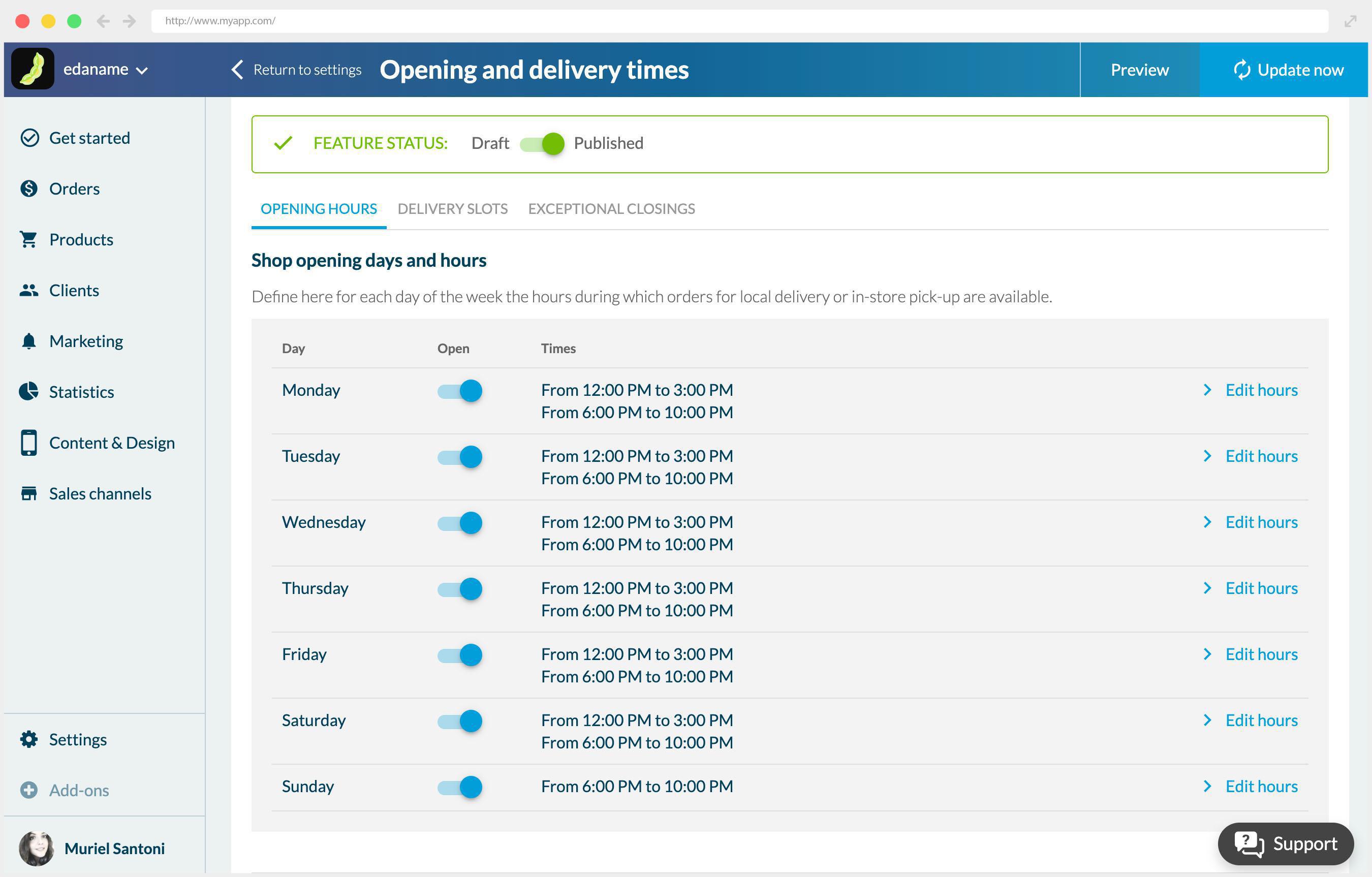 In order not to frustrate their customers and not to be under the pressure of too many orders at the same time, the owners of the Edamame decided to activate the Time Slots feature. It allows them to define slots during which customers will be able to choose the time at which they wish to pick up their order.

In addition to this, advanced settings allow them to manage preparation time by defining a minimum delay between each pickup and a frequency and number of pickups allowed per day and per time slot.


The Edamame restaurant is open from Monday to Saturday for lunch and dinner and on Sunday evening.

In order to ensure a smooth experience, the owners decided to create 15-minute slots with a maximum of 5 orders per slot. In order to have time to prepare each order, a delay of 30 minutes has been defined between the time of the order and the first available pick-up slot. Finally, only same-day slots are available to the users.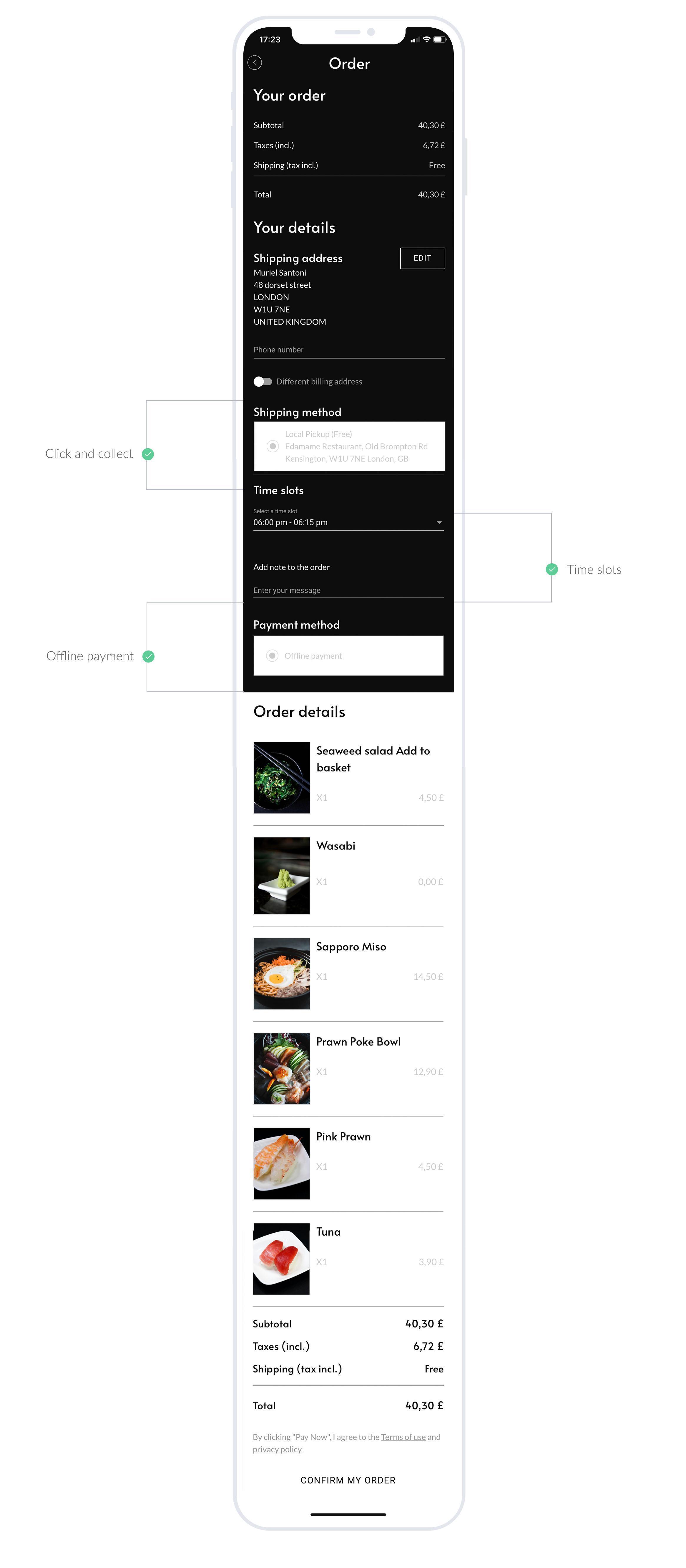 This is how it looks for Edamame customers.

Once they have finished preparing their customers' orders, the restaurateurs only have to mark the order as "processed" in their back office and the customers will be notified automatically by email and push notification! All they have to do is drop by the restaurant to pick up their meal. It's simple, isn't it?

This is how it is possible for a restaurant to manage its digitalization and thus offer additional services to its customers without radically changing the way they work, and without incurring huge communication management costs. GoodBarber provides you with all the tools you need, it would be a shame to deprive yourself of them, wouldn't it?


*Fictional restaurant and application, created to illustrate this article.