[Facebook] Guidelines to Promoting your Mobile App in 2015
Written by Catarina Crespo on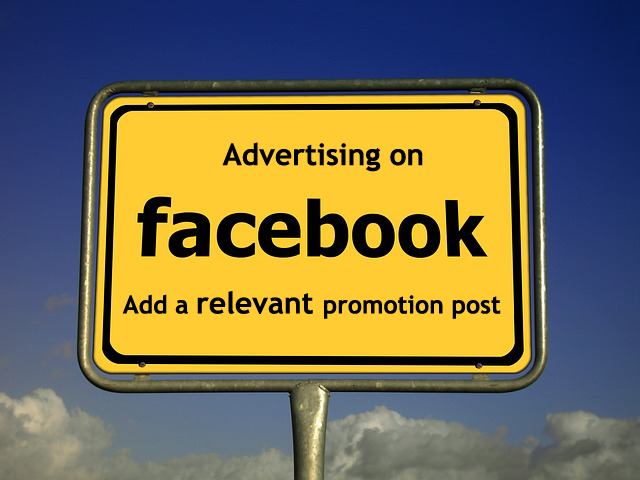 This month, Facebook introduced a new algorithm for News Feed algorithm for 2015 that will change the way we receive content on the most prominent page on Facebook.

If you don't know about the new guidelines yet, this will be a valuable article for you. We will explain in detail what you should know about the new guidelines for Promotions and Advertisers on the News Feed and how you can optimize your mobile campaign.
Why might Facebook not display my campaign in the News Feed?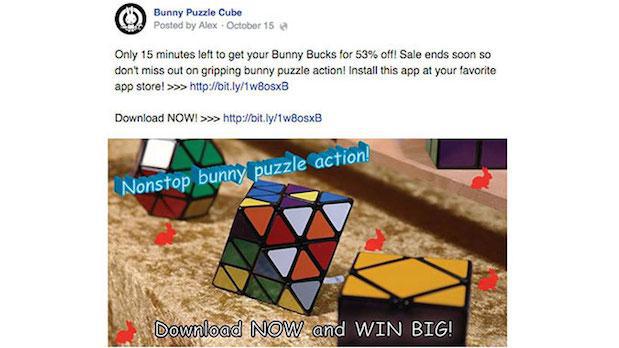 The news feed is actually considered to be the "prime advertising zone" on Facebook. It is not only the most popular and the most engaging place on Facebook but also the best "screen" to see what is happening in our social network. The large images, the filters, and the organized content seen via our social behavior have increased the popularity of the news feed, and this can have a huge impact on your campaign.

However, the amount of publications on the news feed has also been increasing, a direct result of new users joining Facebook as well as an increasing number of sponsored posts and advertisements. For that reason, the news feed has become the most competitive place on Facebook. It is the most viewed channel and there is more content being created and shared than ever. To put this into perspective, each time a user logs into Facebook there are about 1,500 stories appearing on their news feed.

Brand postings in the news feed were competing for the network of users, such as family, friends, and other pages that users follow and care about. This meant that the organic reach of the pages in general was decreasing, especially during the last year. As a result, brands started to think seriously about advertising their content thought the promotional page posts.

Facebook is always interested in offering the content that is most interesting and relevant for their users, which is done by understanding their interests, social behavior, and tracking the people and pages they most interact with. In the past two years, the number of promotional page posts in the news feed has increased by 200% and advertising has become massive, irrelevant, and in some ways, has even begun "polluting" the news feed of users.

Facebook recognized that there was a lot of content being seen from liked pages that is far too promotional. For example, posts that push people to buy a product or install an app, posts that incentivize people to enter sweepstakes with no real context, and posts that reuse the same content. Facebook shows us a perfect example for apps:
For that reason, Facebook announced a New News Feed algorithm that will be implemented this year that will change advertising policies. From this month on, the organic reach of promotional brand pages will start falling and irrelevant promotional posts will have fewer results than relevant ones.

If you have a business to run or a product to launch, you should always keep in mind the best practices for promotional posts before activating a mobile app promotion campaign.
Guidelines to promoting your mobile app on Facebook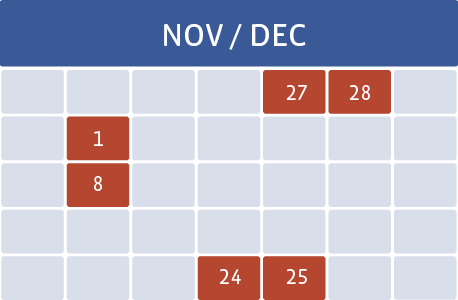 1. Post consistently and strategically

It is better to choose a few key days to promote your app than to promote daily. Publishing irrelevant and massive amounts of content does not add value to your business or content. For that reason, Facebook advises you to create a calendar to promote your post and to choose a strategic time to launch them - when your audience is online.

Also, creating genuine messages about your app that tell your story instead of pushing for downloads or sales is always a more effective way to reach and intrigue your audience. Choosing the right time and message is key to avoiding perceived irrelevancy.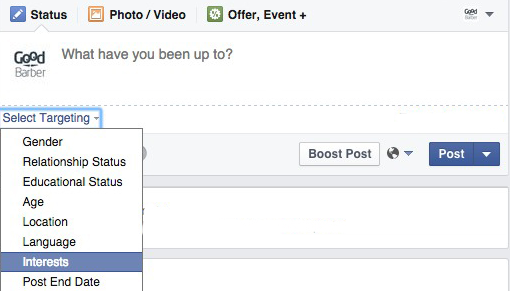 2. Target your posts

Segmentation is a must. Promoting an app to an audience who has no interest in your product or in related products is wasted time and effort. Target your market and speak only to your relevant audience.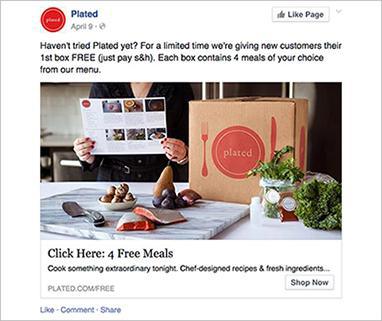 3. Post up-to-date and relevant content

Current posts related to an event, holiday, season, local, or international news can be more interesting for your audience. Don't promote a subject that has already passed. Post timely content and respond in a quick manner to your comments.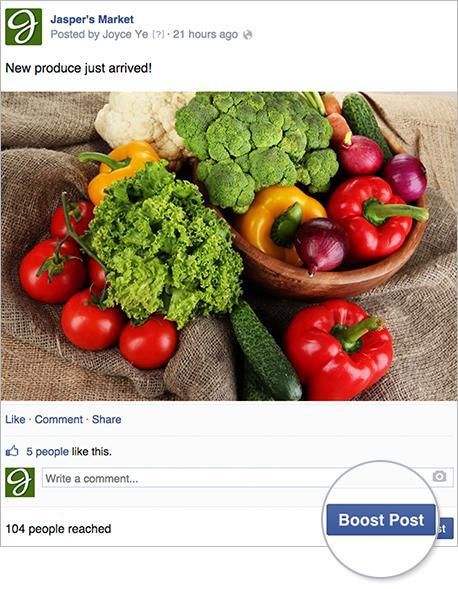 4. Push the most important posts

Choose the most important and relevant posts for you audience and push their presence in your community. This is an authentic way to promote your story and reach more people, find new costumers, and to increase the traffic for your app.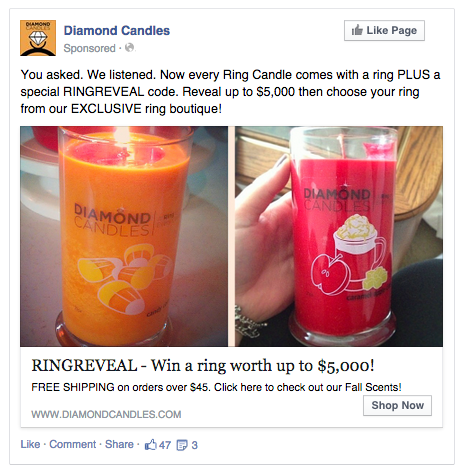 5. Publish exclusive discounts and promotions with ads
Create Facebook Ads with special discounts or promotions according to the guidelines that we mention here.
Use Facebook App Engagement
to increase the traffic to your app and advertise only products or services you think your audience are most interested in.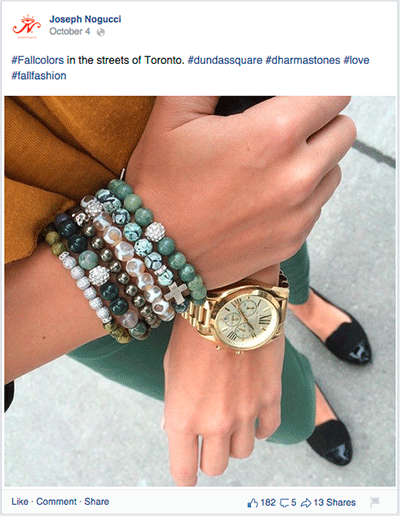 6. Get the most out of images and words

The ultimate combination: high-quality photos and great text. Make the most of this opportunity to talk about what your app is and what it's value is for users. Keep your sentences short, include instructive guidelines, and avoid "commercial" words.

7. Don't ignore the statistics and optimize your post

Facebook has a great analytics tool that allows you to observe the performance of your app in great detail. You can check the people who have been reached, who have been engaged, the number of interactions (likes, comment, etc), people who like your page, and other demographic statistics. Analyze the performance of your app and optimize your content according to the behavior of your target market.
How to create a good advertising strategy to promote your app
Follow the advertising guidelines to promote your app and
combine your Facebook Page
with your
Facebook Mobile Advertising strategy
.
Facebook advertising is very powerful if you combine your
Facebook Mobile App strategy
with your
Facebook page
. By doing so, you can motivate your fans who are really interested in who you are, what you do, and what you are selling, to try and interact with your app.
There are a lot of different ways to do it, for example, as we mentioned here,
publishing relevant content
and
avoiding overly commercial content
about your mobile app;
create a conversation
with your fans where you can recommend your app genuinely, and through a
challenge or a contest
where you can reward the most active, engaged fans.
Nowadays, Facebook is a prime channel for advertisers and promoters. It is up to you to decide how to take advantage of it!