FlaminGo! App: Phuket in your pocket
Written by Muriel Santoni on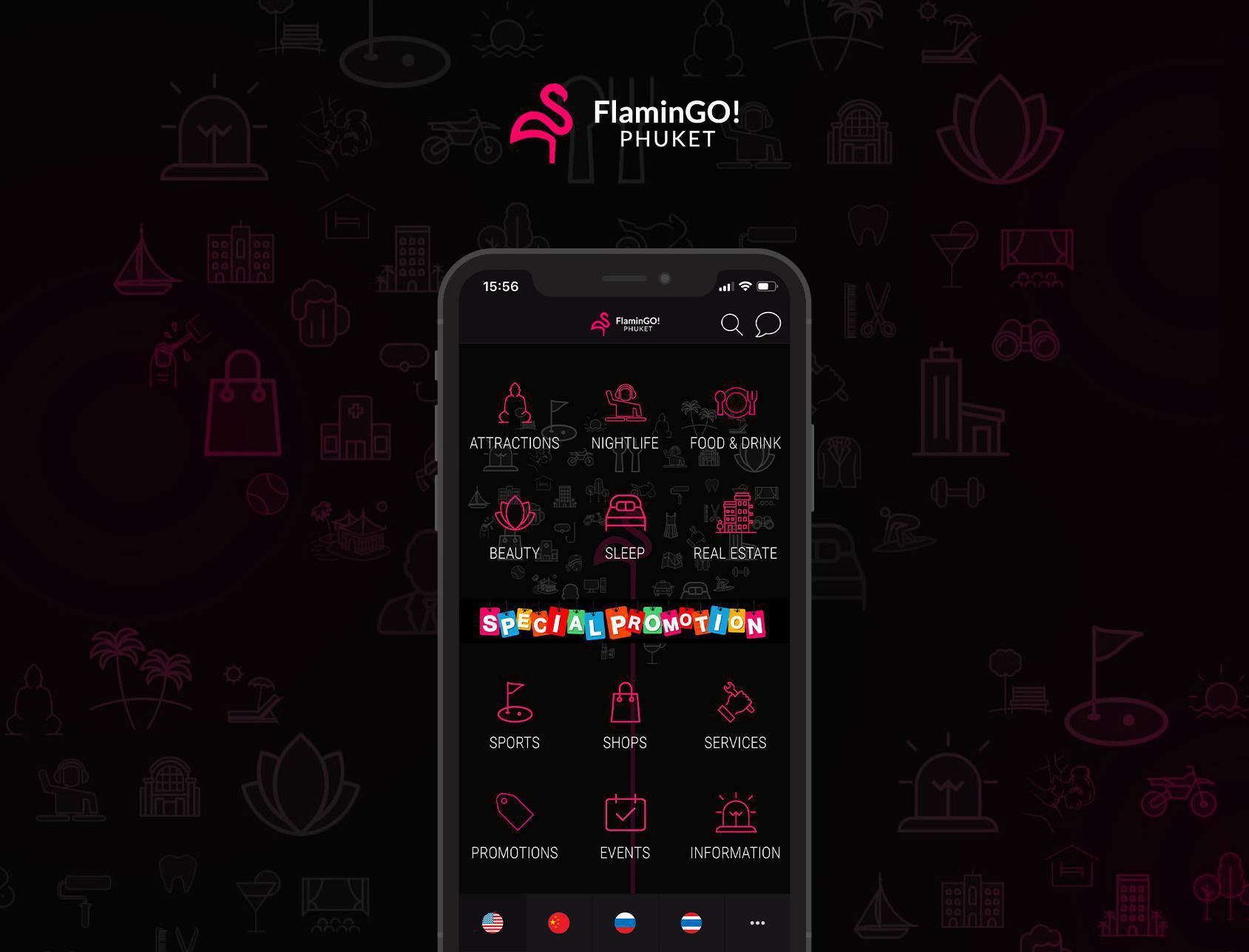 Phuket is a renowned island in Thailand, which was in need of an app that gathered all the main attractions, beaches, restaurants and events not to miss during a visit. The app offers privileges such as discounts up to 25% in the best restaurants of the island.
Unlike other systems, the app doesn't take in considerations reviews or ratings in order to not influence the users.
With this app in hand, you will never miss any activity or offer and you will take full advantage of your stay in this amazing island. No more unpleasant experience with street vendors, fake promesses, too expensive services, etc.
"FlaminGO! keeps you updated on everything that's going on in Phuket and vicinity at anytime of the day or night, whether you're a tourist, an expat or a local, looking for accommodation, restaurants, shops, nightlife, site seeing, sports activities, real estate, health and beauty and much more - this app has it all!"
- Andrea Buosi, CEO of FlaminGO! The Phuket APP
For the moment, only the natives versions of the app are available but the fact that with GoodBarber, it's possible to also create PWA was an essential factor of choice for the FlaminGO! APP team.
According to Andrea Buosi, GoodBarber's advantages are numerous, like for example the ready to use integrations such as push notifications, and a backoffice complete and easy to use.

FlaminGO! app is a great example of multi-language management by its creators.
You can see it all by directly downloading the app or by watching the video below.